Picturing the Prairie
Paintings by Philip Juras


Joutras Gallery, Regenstein Center, now through September 12
Celebrate the rich aesthetics, ecology, and history of Illinois prairies at an exhibition that features breathtaking landscapes flawlessly captured in art by Philip Juras.
Juras explored the Chicago area and beyond to discover—and rediscover—a vision of an ecosystem that has virtually vanished in North America. Traveling from his home in Athens, Georgia, he spent five years on the project, guided by some of the foremost prairie conservationists in Illinois and by his own research.
Find out how prairies are rich, rare, and worth saving.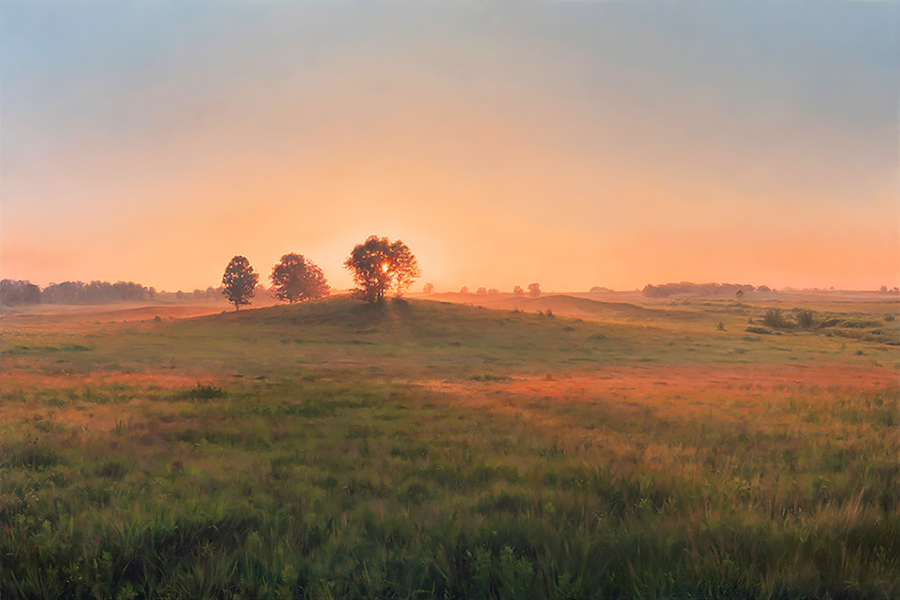 Sunrise, Nachusa Grasslands, Illinois, 2019, oil on canvas, 36 x 54 in.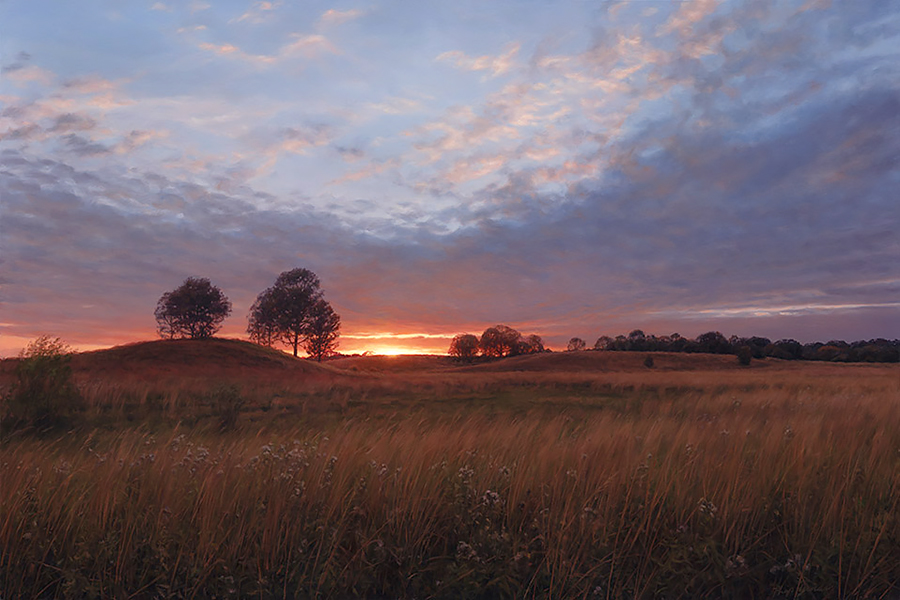 Sunset, Nachusa Grasslands, Illinois, 2019, oil on canvas, 36 x 54 in.
A dozen large studio canvases and many smaller field paintings—depicting remnants, restorations, and imagined re-creations—take the viewer on a journey of prairie landscapes from the Wisconsin border to the southern end of the state. This body of work continues Juras's exploration of natural landscapes, especially historical grassland ecosystems.

Minding Nature discusses his work with the artist in Painting Prairies of Illinois: An Interview with Philip Juras.

---
Painting Beyond Beauty
Uncover details about our local prairie environments by diving deeper past the canvas surface.
Click on each image below for a field guide.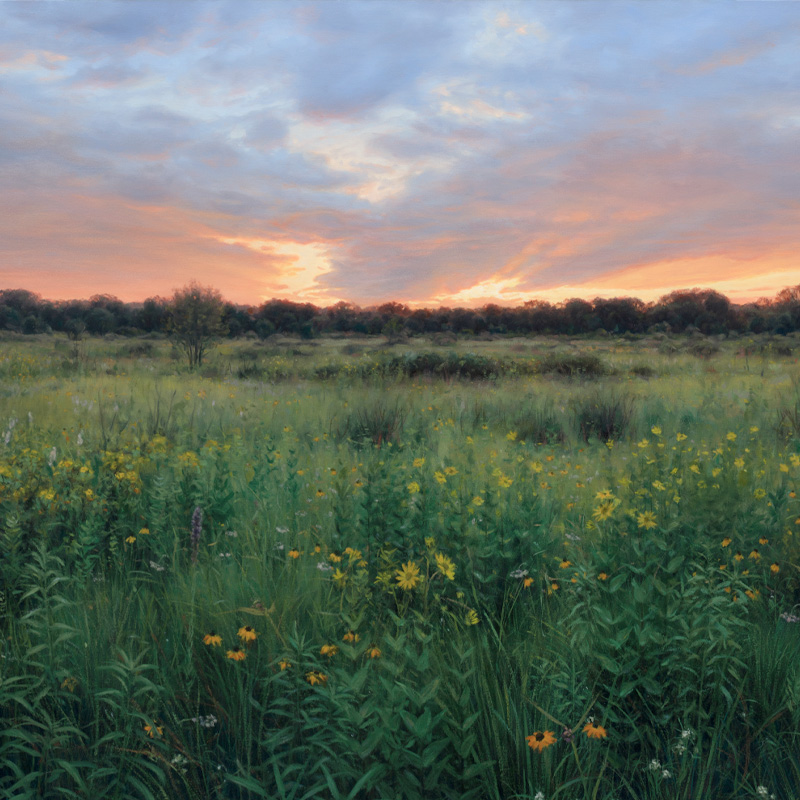 Chiwaukee Prairie
Kenosha County, Wisconsin
---
Picturing the Prairie is a partnership of the Chicago Botanic Garden, the Field Museum, the Forest Preserves of Cook County, the Nature Conservancy, and Openlands.

Generously supported by