Wetlands are a bit of a mystery. That's what makes them so intriguing to Sophie Taddeo, Ph.D., a new conservation scientist in the Garden's Negaunee Institute for Plant Conservation Science and Action.
"There is a lot left to be discovered about wetlands, and it's fascinating to me that there's so much we don't know," said Dr. Taddeo.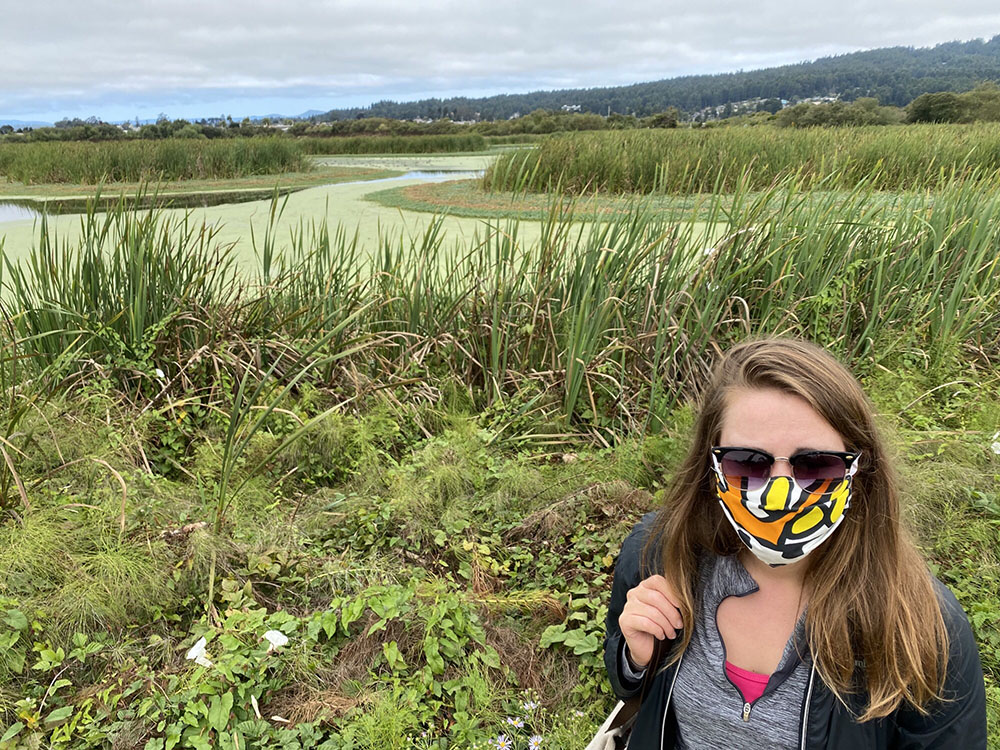 Wetlands have so much to offer because of their rich biodiversity, according to Taddeo. They host a variety of native plants, which in turn provide habitats for animals. They are home to water birds, including the black tern and black-crowned night heron, and provide temporary shelter for waterfowl and migratory birds. Their waters hold fish species like northern pike and walleye. It's a dynamic ecosystem—and one worth protecting.
"Ecosystems that are more diverse tend to be more productive and resilient—capable of resisting changes or recovering from changes more quickly," said Taddeo. They also provide more resources for plants and animals.  
Taddeo's broader approach to studying ecology is important to the Negaunee Institute. "Sophie fills a major gap in our research and training program. We have long wanted someone who works at the landscape level—looking at the impacts of ecological disturbance and efforts to mitigate those threats to biodiversity over large areas," said Gregory M. Mueller, Ph.D., chief scientist and Negaunee vice president of science at the Garden. "Until now, most of our work has been focused on individual sites—particularly forest preserves, prairie patches, and wetlands. Sophie is interested in studying ecology at much larger geographic scales using GIS, remote sensing, and other tools." 
Taddeo first felt a strong connection to the diversity of natural areas when she toured various small farms in Europe the summer after she graduated from high school in Canada. That discovery "really got me interested in the environment and environmental protection, and I was really excited to do something about it," said Taddeo. That was the start of a journey to ecology research for the French Canadian. After studying environmental geography and ecology, she found herself drawn to wetlands, a less popular area of study for ecologists. 
"For the longest time, wetlands were seen as smelly swamps. And they're hard to study. The vegetation is really dense and the water levels can be really high. Some wetlands are also only accessible by boat," said Taddeo. 
So, how exactly do you study a wet, dense swamp? Taddeo employs what's called remote sensing. It allows scientists to collect data over stretches of time and to closely study a habitat without trampling vegetation and causing damage. 
"Remote sensing is when you capture information about the earth without directly touching it," Taddeo said. "You can use a number of different instruments like satellites that capture images, airplanes that can take pictures of the earth, or cameras you mount on a tree to take pictures of wildlife."

That approach can also be economical. Currently, she's using satellites that are operated by NASA that provide free data. She is also excited to use her new drone to collect data. "The nice thing about a drone is that we can repeat observations over time," said Taddeo. "We can use it to measure how restoration interventions are impacting plant productivity and diversity over time by flying over a wetland site every year and monitoring invasive species." Drones can also get into places that are difficult to access.
Among the things that Taddeo is studying are which factors are most impacting wetlands, which wetlands are more stable over time, and which areas are losing diversity. Part of that work is examining invasive species such as reed canary grass (Phalaris arundinacea) and common reed (Phragmites australis) that pose a threat to the survival of native plants and animals. Some of the native plants Taddeo is hoping to conserve are thinfruit sedge (Carex flaccosperma), lesser bladderwort (Utriculata minor), and swamp thistle (Cirsium muticum).  
According to Taddeo, Illinois has lost more than 90 percent of its historical wetlands, making the work to protect and conserve this habitat even more important. Taddeo uses such large data sets that she is gathering information from 180 wetland sites across Illinois, and Taddeo hopes to identify more sites to study in the future.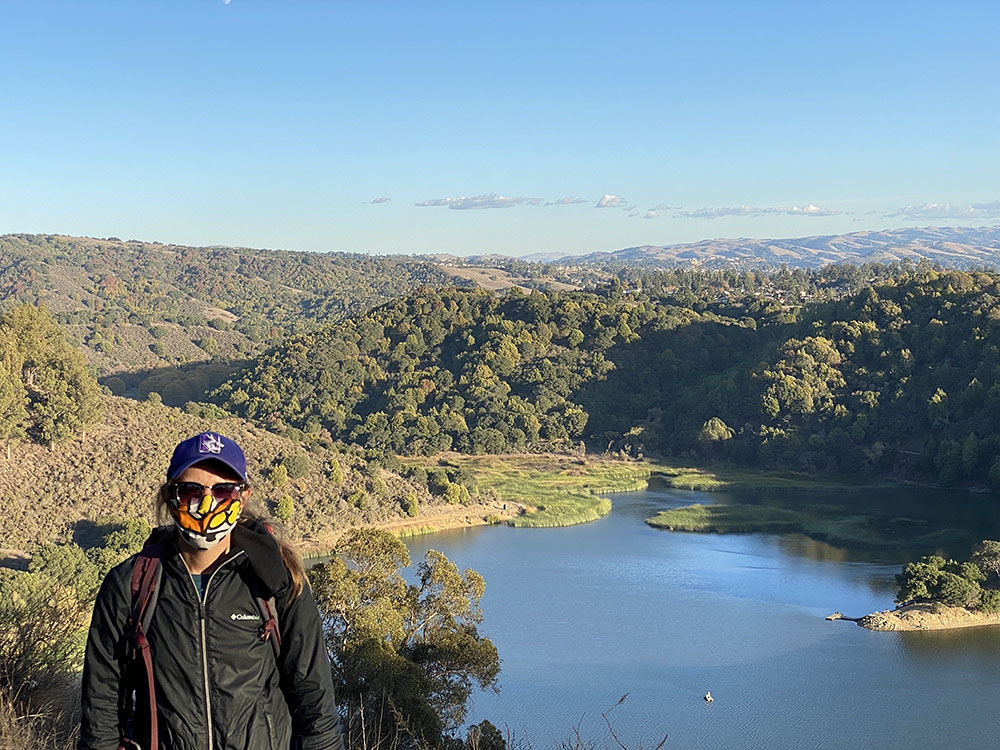 Collaboration is an important part of the Negaunee Institute, and Taddeo is part of a partnership between the Garden and the Nature Conservancy that will seek to understand biodiversity in Chicago. Other Garden staff involved are Kayri Havens, Ph.D., the Medard and Elizabeth Welch director of plant science and conservation; Emma Oschrin, director of Budburst, the Garden's community scientist project; and Elsa Anderson, a postdoctoral student.  
"We're going to work on mapping the biodiversity in Chicago and we're using community science data to find the main drivers of biodiversity," said Taddeo. Part of the project is to discover the social inequities in access to green spaces, especially in urban areas. "We're going to see which ecological and social factors are shaping biodiversity in Chicago and also explore participation in community science." 
Looking to the future, one where biodiversity resources and natural habitats are being lost at an alarming rate, Taddeo has climate change at the top of her mind. Taddeo hopes to study the characteristics that allow wetlands to resist or recover from extreme climatic events.
"Our ecosystems will be increasingly challenged by different stressors, and we will continue to rely on them to mitigate the negative impacts of climate change by sequestering carbon, filtering water, and minimizing flood risk."