August 4, 2018, 5 – 7:30 p.m.
or August 11, 2018, 5 – 7:30 p.m.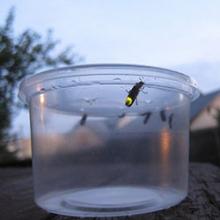 Does your family love bugs? Investigate your most pressing insect questions including: why do fireflies glow, what's the difference between a moth and a butterfly, and how many spots does a ladybug have? Participants should bring their own picnic dinner. 
Ages 4 – 10 with an adult
Classroom 6, Learning Center