Part of the Unearth Science festival
Saturday, April 21, 2018, at 10 a.m. and 1 p.m.
Sunday, April 22, 2018, at 10 a.m. and 1 p.m.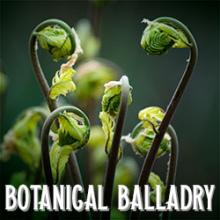 Free: Limited capacity, preregistration required
Meet us at the intersection of the life sciences and art—and learn how to turn biology into poetry! Join scientific poet Dan Simpson and poetic scientist Sam Illingworth, along with Garden experts, for a creative short walk (weather permitting), using the Garden's setting to inspire your own experimental verse.
Ages 10 & up with a caregiver; adults only may also register.