In light of COVID-19 concerns, the Garden has canceled the 2021 training. We will post any updates as soon as possible.
For information on other training dates and sites, check the University of Illinois Extension Master Gardener web site.

The Master Gardener Program is a community-based, all-volunteer organization sponsored by the University of Illinois Extension at Urbana-Champaign. The mission of this program is "helping others learn to grow." Master Gardeners are adults of all ages willing to share their interest in and knowledge of horticulture. We welcome your participation and look forward to receiving your application.
To become a certified University of Illinois Extension Master Gardener at the Chicago Botanic Garden, you must do the following: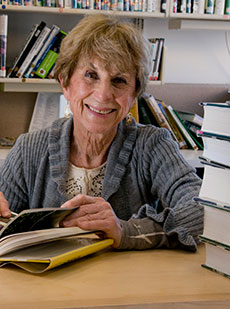 Complete the Master Gardener Training Application
Complete the two background check forms
Attend an information session and volunteer assignment interview
Complete ten weeks of University of Illinois Extension Master Gardener training
Complete and pass all quizzes (open book)
Complete and pass the final exam (open book)
Attend a Chicago Botanic Garden volunteer orientation session
Complete 60 hours of approved Chicago Botanic Garden volunteer service
Trainees must receive an 80 percent or higher cumulative average on quizzes and the final exam to continue on to the internship portion of the program.
Annual recertification requirements:
30 hours of program-approved volunteer service at the Chicago Botanic Garden or approved off-site locations
10 hours of approved education updates