Plants, Cuisine and Culture Lecture Series
Plants, Cuisine and Culture: Hawaiian Cuisine with Sheldon Simeon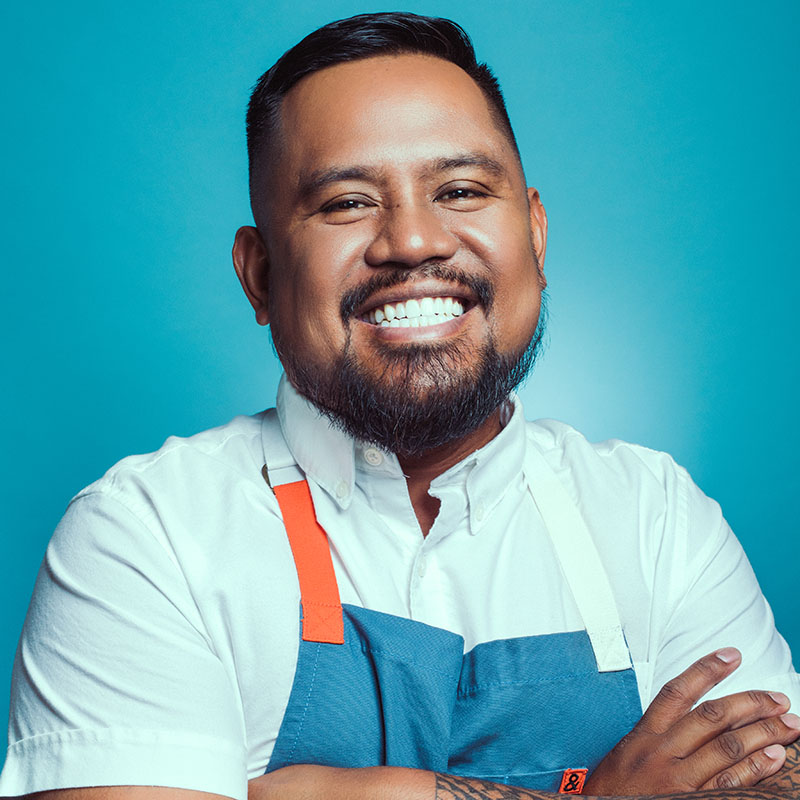 Sheldon Simeon
Tuesday, March 21
6 – 7 p.m.

Born in Hilo, on the Big Island of Hawai'i, Sheldon Simeon acquired his love for cooking from his parents. His path led from Hilo High to the Culinary Institute of the Pacific to an internship at Walt Disney World. Upon returning to Hawai'i, Sheldon attended Maui Culinary Academy. Sheldon competed in the 10th season of Bravo Network's Top Chef: Seattle, making it to the finals, and winning "Fan Favorite." He returned to the show again in 2017 for season 14, once again winning "Fan Favorite." In 2016, Sheldon opened up his very first solo restaurant, Tin Roof, in Kahului, Maui, where he serves up local dishes in takeout bowls. Sheldon's food is a playful take on classic local dishes, including a variety of poke, kau kau tins, sandwiches, and noodles. His mix of innovative modern cuisine and adherence to tradition influences his dishes and helps shape his menus. His growing legion of loyal fans will attest to his award-winning creativity and palate.
 
In fall 2018, Sheldon opened Lineage, his second solo restaurant and full-service concept, in Wailea, Maui, delighting guests with traditional local Hawaii fare. In 2019, Lineage was named a James Beard Award semifinalist for "Best New Restaurant." In 2020, Sheldon left Lineage to focus on writing his first cookbook, Cook Real Hawai'i (Clarkson Potter), which came out in spring 2021. Cook Real Hawai'i showcases 100 recipes that embody the culturally diverse flavors of the islands and has been celebrated by the likes of The New York Times, The Washington Post, NPR, The New Yorker, Bon Appetit, Vice Munchies, Serious Eats, Robb Report and more. In 2022, Sheldon became a short-listed nominee for Best Chef Northwest & Pacific by the James Beard Foundation.
 
In July of the same year, Sheldon and his wife, Janice, took over Hawai'i mainstay Tiffany's restaurant, adding to their portfolio and continuing to showcase the authentic flavors of his homeland to a global audience. Sheldon has appeared on such national TV shows as the Today show, Good Morning America, CBS Saturday Morning, Access Daily, E!'s Daily Pop, Hallmark's Home & Family, Food Network's The Globe, Gordon Ramsey: Uncharted, CNN's Parts Unknown, and even had his own four-season video series on Eater, Cooking in America.
 
Sheldon resides in Maui with his wife, Janice, and their four children.
 
---

Plants, Cuisine and Culture: Indian Cuisine with Simon Majumdar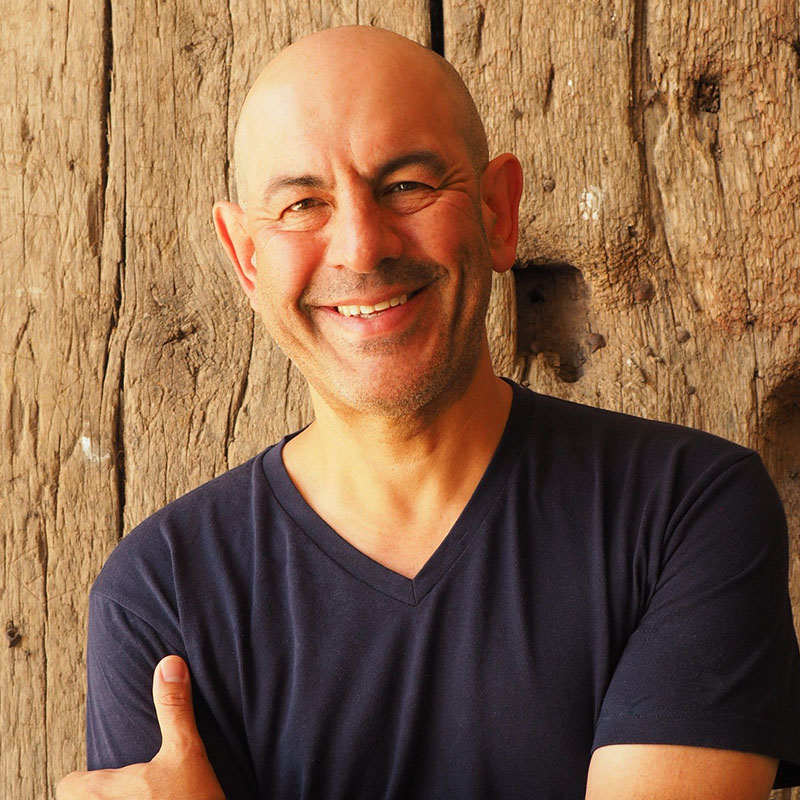 Simon Majumdar
Monday, May 8
6 – 7 p.m.

Simon Majumdar is a world-renowned broadcaster, food writer, speaker, author, and cook who has dedicated the second half of his time on this planet to fulfill his ambition to "Go Everywhere, Eat Everything." It is a journey that has taken him to all fifty states and to dozens of countries around the world. He is also a restaurant critic for Time Out Los Angeles and has written hundreds of articles for such outlets as The Guardian, Foodnetwork.com, and The Times of London. He has also written three books: Eat My Globe (2009), Eating for Britain (2011), and Fed, White and Blue (2015). Simon is also a well-recognized television personality, regularly appearing on shows such as Guy Fieri's Tournament of Champions, Alex vs. America, Iron Chef America, Supermarket Stakeout, Guy's Grocery Games, Cutthroat Kitchen, Beat Bobby Flay, The Next Iron Chef, all on Food Network; The Best Thing I Ever Ate, on Food Network and Cooking Channel; and EAT: The Story of Food, on National Geographic Channel. He is also the creator, writer, and host of the hit food history podcast, Eat My Globe: Things You Didn't Know You Didn't Know About Food.
---
Plants, Cuisine and Culture: African American Cuisine with Toni Tipton-Martin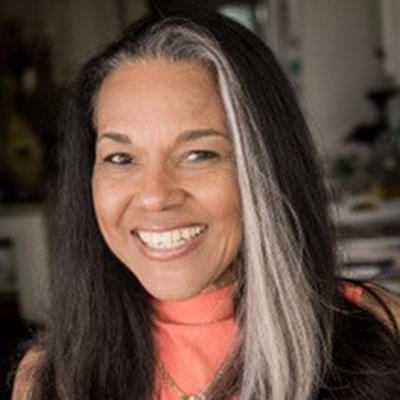 Toni Tipton-Martin
Tuesday, July 25
6 – 7 p.m.

Toni Tipton-Martin is a culinary journalist and author who uses cultural heritage and cooking to build community. She is editor in chief of Cook's Country from America's Test Kitchen, a PBS television show cast-member, two-time James Beard Award winner for her books on African-American cooking, and recipient of the prestigious Julia Child Award, which is given to an individual (or team) who has made a profound and significant difference in the way America cooks, eats, and drinks.
 
Toni's latest book, Jubilee: Recipes From Two Centuries of African American Cooking, brings to life 125 dishes from the African-American cookbooks in her rare collection through breath-taking photography and engaging storytelling. Jubilee is a James Beard Award winner, earned the IACP (International Association of Culinary Professionals) Book of the Year Award, and was named one of the "Cookbooks You Need for 2020" by the New York Times.
 
Jubilee is the follow-up to The Jemima Code: Two Centuries of African American Cookbooks, which The New Yorker named one of the "Best cookbooks of the Century So Far." For this celebration of the important legacy of African-American cooks and their cookbooks, Toni received a 2016 James Beard Book Award, the 2016 Art of Eating Prize, and a 2015 Certificate of Outstanding Contribution to Publishing from the Black Caucus of the Library Association.
 
Toni was the first African-American food editor of a major daily newspaper, the Cleveland Plain Dealer, the nutrition writer for the Los Angeles Times, and a contributing editor to Heart and Soul Magazine. She is a co-founder and former president of both Southern Foodways Alliance and Foodways Texas. Toni is profiled in the 35th Annual Aetna African American History Calendar and a member of the advisory board for Oldways' African Heritage Diet Pyramid. She has been a featured speaker at book festivals, libraries, museums, universities, and multiple food organizations.
---
Partners
Presented in partnership with Franklin Park Conservatory, Lewis Ginter Botanical Garden, Missouri Botanical Garden, and Phipps Conservatory and Botanical Gardens.