A special place for orchids
 
On a late morning in the Mildred Plant Orchidarium, you might notice the smell of grapefruit or cinnamon—a sign that the orchids are opening up and trying to attract pollinators.
The Orchidarium is a special place to raise and protect orchids, with mist- and fog-filled growing environments, along with other specialized features. Our growing collection is curated and managed by a team of experts, led by scientist James R. Ault, director of ornamental plant research, and Johanna Hutchins, the Garden's first Juli Plant Grainger Orchid Floriculturist.
The Orchidarium opened in 2018 on the Garden's south end, as part of the Kris Jarantoski Campus. So far, the team has acquired about 600 taxa, or individual types of orchids, including threatened and endangered native orchids.
The Garden will eventually use orchids from the collection in year-round displays and for conservation science initiatives aimed at promoting biodiversity.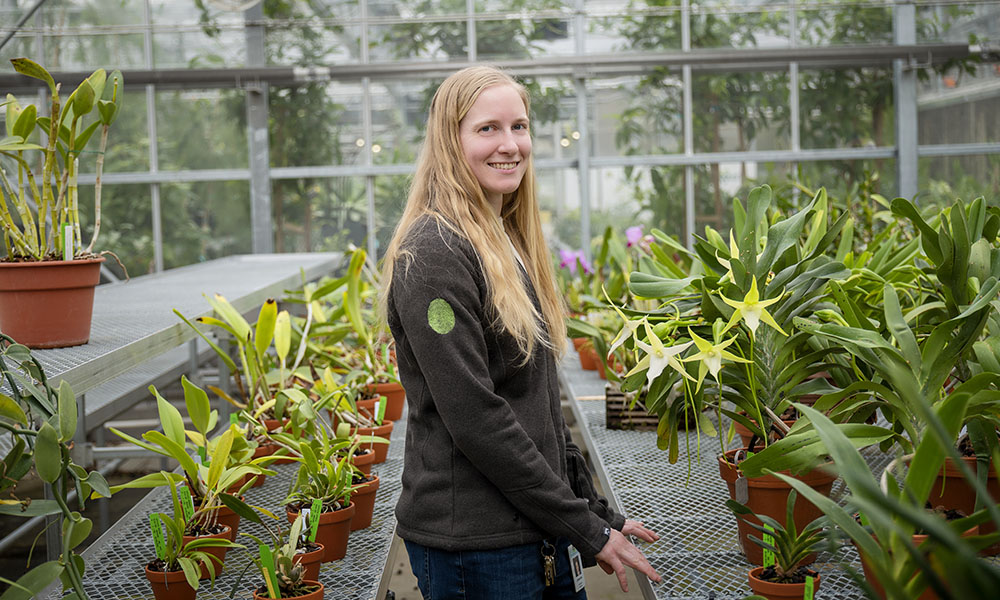 Johanna Hutchins, Juli Plant Grainger Orchid Floriculturist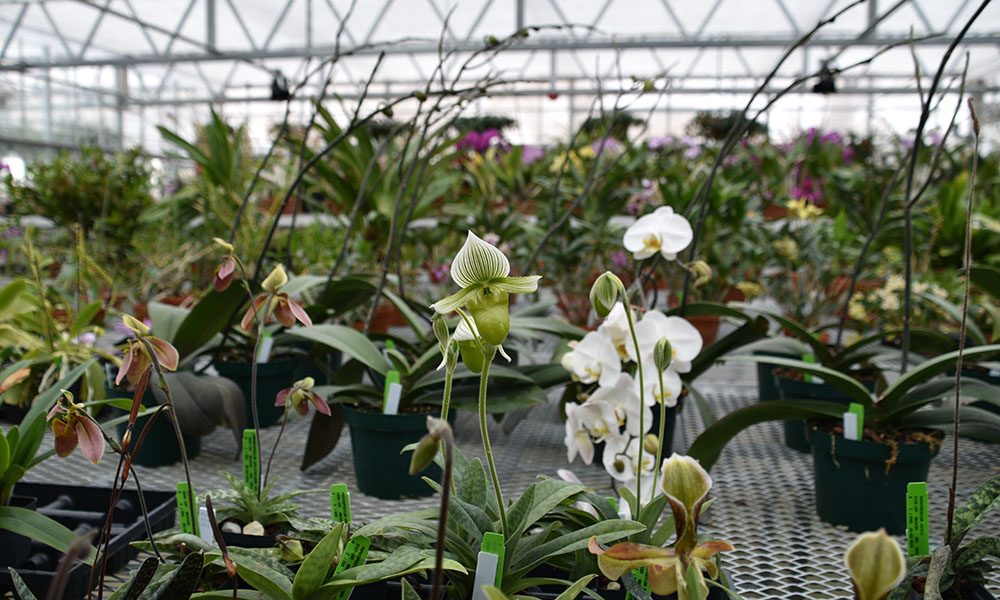 A view inside the Orchidarium