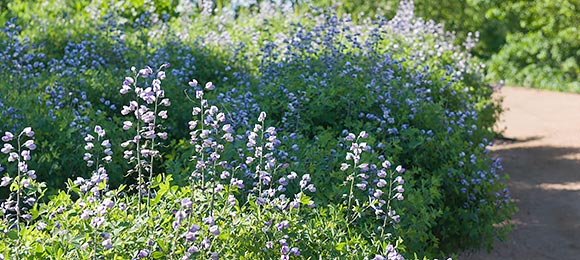 Curators are responsible for the acquisition, development, use, research, and interpretation of the Chicago Botanic Garden's internationally renowned collection of permanent plants that establish the standard for excellence.
The curators' main goals are to collect and curate the Garden's collections. New plants are acquired through commercial nurseries, other public gardens, plant breeding programs, and plant-collecting expeditions. Plants are displayed in a landscaped manner, showing ways in which these plants may be incorporated into the public's own gardens, whether large public projects or smaller residential landscapes.
Several criteria exist for acquisition. If wild-collected, they must be of known provenance. Plants must be legally collected and imported. Plants with the potential for invasive behavior or genetic pollution, or that have the ability to introduce pests and diseases must be screened and evaluated before provisional acceptance. Seed proposed for inclusion in the permanent collections must originate from documented wild-collected or known sources to best ensure genetic authenticity.
When new garden projects are started, the curators are involved with a several-step process for adding plants. The process starts with the design concept when plants appropriate to the area need to be recommended to the landscape architect or otherwise incorporated into the design. When the recommendations are approved, the appropriate curator sources the material and subsequently inspects the plants to meet the standards of the Garden.