Miss Jamie & the Farmhands
Wednesday, August 28, 2019
5:30 – 7:30 p.m.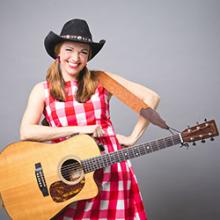 Planting seeds through song, Miss Jamie takes young kids and their families on an imaginative musical adventure to her farm, where they learn values like hard work, healthy eating, exercise, and being kind to animals and each other. With the help of farm animal puppets and songs both familiar and new, Miss Jamie's Farm Kids music show will leave everyone stomping their boots and hollering for more fruits and veggies.
Please note: You are encouraged to bring your own chairs, as the Garden has a limited supply available each evening.