Jodi Koplin and the Jigglejam Band
Wednesday, August 14, 2019
5:30 – 7:30 p.m.
Location change: Nichols Hall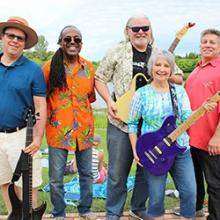 Get ready to wiggle, jiggle, and giggle as you sing and dance along with Jodi and the Jigglejam Band. Her engaging style and catchy tunes spark imagination and promote self-esteem while silliness abounds. Through a wide range of musical styles from folk, rock, and country to calypso, boogie, and blues, the Jigglejam Band will keep the whole audience jammin' along!
Please note: You are encouraged to bring your own chairs, as the Garden has a limited supply available each evening.