Wednesday, May 15, 7:30–8:30 p.m.

Alsdorf Auditorium
Click here to register online.
This event is free ($5 suggested donation).
Our cities and suburbs are often designed in ways that degrade the environment and alienate us from the nature that we need in a deep and fundamental way. While the recent trend in green architecture has decreased the negative environmental impact, we still need to reconnect to the natural world. That is where the innovative school of "biophilic design" comes in, which designs buildings that connect people and nature, leading to healthy and productive habitats for modern humans. This film looks at the movement through discussion with experts in the field (including Stephen Kellert, author of the book Biophilic Design), as well as examples ranging from the Musée du quai Branly in Paris to New York City's Grand Central Station to Seattle's own High Point housing community.
Students currently registered for the Healthcare Garden Design Certificate Program or the Gardens that Heal Seminar do not need to register separately for this event.
Your donation helps support educational events and programming in the Joseph Regenstein, Jr. School of the Chicago Botanic Garden.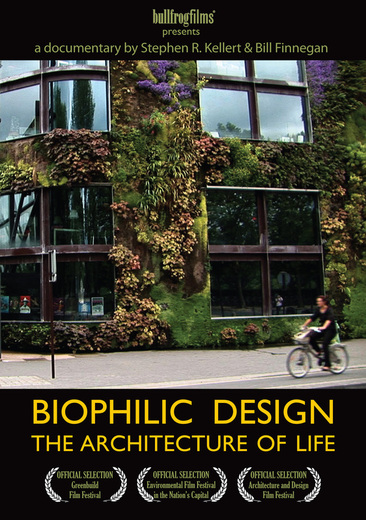 Director: Bill Finnegan
Executive Producer: Stephen Kellert