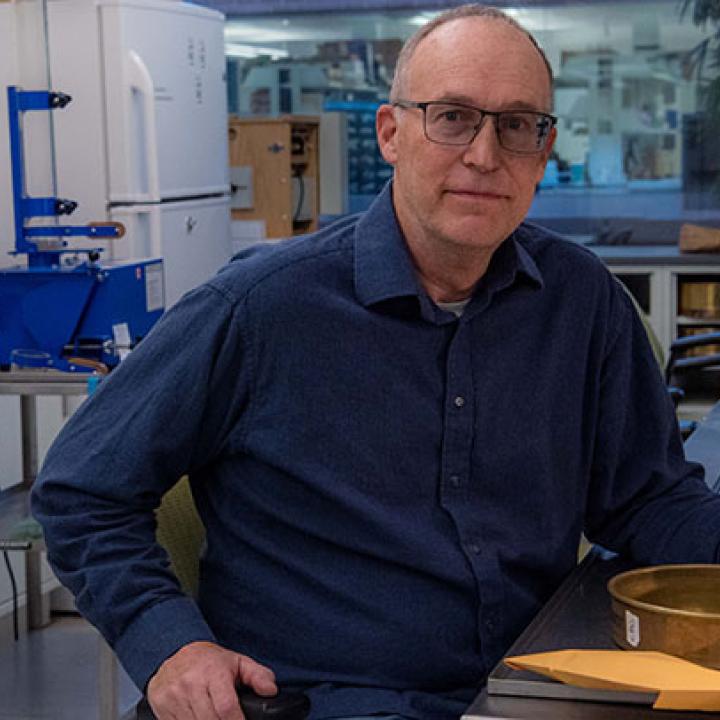 Ecologist
Statement:
David Sollenberger was responsible for developing and maintaining the Chicago Botanic Garden's Dixon Prairie, which incorporates six reconstructed prairie communities.
In addition to developing this area as a display for visitors, the challenge of reconstructing these local prairie communities on engineered soils became a major research focus. It led David and his colleagues to experiment with soil impoverishment techniques to reduce soil nitrogen levels and research the impacts of compacted subsoil on groundwater percolation.
Recently, David has refocused his attention to developing the Dixon National Tallgrass Prairie Seed Bank, which seeks to conserve native plant diversity across the Midwest by collecting and banking seeds. His primary responsibilities are to develop protocols for collecting multiple accessions of species that are important for habitat restoration throughout the Midwest, collect species locally, and process the seed bank collections.
David regularly teaches courses related to natural science for the Joseph Regenstein, Jr. School of the Chicago Botanic Garden.