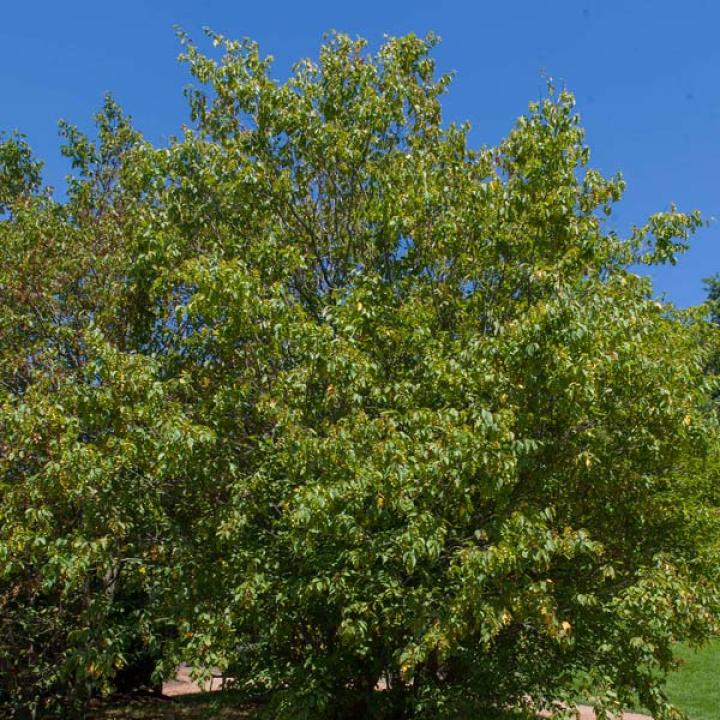 American hornbeam (Carpinus caroliniana)
Description:
American hornbeam, which is native to Illinois' woodlands, attains heights of 25 to 40 feet when mature. A native tree with striking bark, it can be used in a naturalistic garden. In fall, the American hornbeam displays leaves of various colors, ranging from yellow to scarlet to reddish-purple. This tree is at its best in winter, when the picturesque, sinewy blue-gray branches can be seen. It is also known as musclewood, because its bark resembles muscles, and ironwood, because its wood is heavy and hard. This is an outstanding native plant—it has a handsome bark and consistently colors well. The species is shade tolerant and may be trained to become a hedge.
Illinois native species.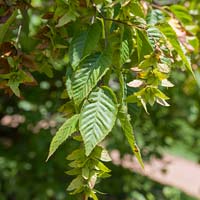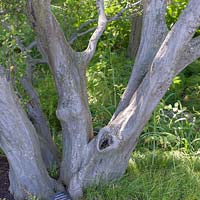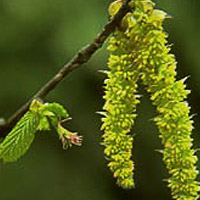 KEY
Street: Appropriate for restricted size planting sites; recommended by the City of Chicago Urban Tree Planting List
Park/Residential: Appropriate for landscaped planting sites including public parks, residential property, golf courses, cemeteries, etc.
Legacy: For plantings with an expected life span of more than 60 years; retained 50 percent or more climate suitability in models for the decade 2080
N/R +35 yrs: Not recommended for plantings with an expected life span of more than 35 years