Garden-centric Gift Ideas
The holidays will soon be upon us. When it comes to the gardeners in your life, there are plenty of gift-giving ideas. An avid gardener can never have too many plants, tools, books, or other items to make the garden a work of art. Stumped about what to get? Here are a dozen suggestions to inspire you.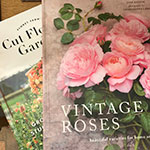 1. Books. There are many field guides to help gardeners identify birds, butterflies, pollinators, wildflowers, and weeds. For the vegetable gardener, there's the new Fresh from the Garden: An Organic Guide to Growing Vegetables, Berries, and Herbs in Cold Climates, by John Whitman (University of Minnesota Press). How about a magazine subscription to Fine Gardening, Garden Design, or Chicagoland Gardening?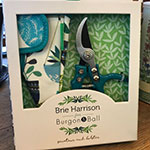 2. Tools. What gardener couldn't use another trowel, pruner, weeder, shovel, fork, rake, or hoe? Many garden centers now offer lightweight collapsible hoses that curl up when the water is turned off. Most gardeners could use a spare watering can, too.
3. Wind Chimes. Give the gift of sound in the garden with a set of wind chimes. With each breeze, chimes provide tinkling bell-like tones.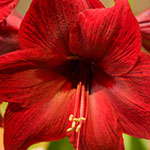 4. Amaryllis. An amaryllis bulb produces large showy flowers indoors during winter when the winds are howling and the snow is blowing. Discover what they look like and how to care for them. You'll find them in garden centers and gift shops.
5. Rain Gauge. This useful device lets gardeners know exactly how much rain their garden receives so they know how to water wisely.
6. Gift Certificate. You can't go wrong with a gift certificate to a local garden center, a seed catalog, a garden-inspired gift shop, or a book store. And a gift certificate for a gardening or cooking class can inspire the recipient.
7. Boot Scraper. April showers bring May flowers, along with mud and debris that clings to gardeners' boots and shoes. There are decorative boot scrapers made from iron, as well as more basic types made from rubber and brushes.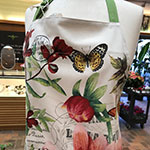 8. Apron. A garden-inspired apron for the gardener-cook is a fun gift as are gardening aprons with plenty of pockets for use outdoors.
9. Membership. A membership to the Chicago Botanic Garden provides special admission privileges, discounts on gift shop purchases, and special events at horticultural organizations throughout North America.
10. Birdbath. Our feathered friends need water all year long. A birdbath with a special heater can keep the water from freezing during winter.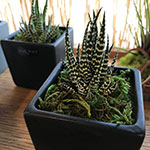 11. Houseplant. Growing indoor plants brings cheer, especially when you look out the window on a dull winter day. Here are some tips for buying and transporting plants during cold weather.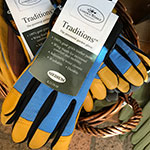 12. Garden Gloves. Weeding, pruning, and digging all take a toll on a gardener's hands. Add a jar of hand lotion and your gardener will be good to grow.
---
Nina Koziol is a garden writer and horticulturist who lives and gardens in Palos Park, Illinois.