Do you remember the first time you were drawn to the beauty and comfort of nature? We asked our horticulturists and other staff members at the Chicago Botanic Garden to share their own stories. From continuing family legacies to unearthing the wonders of nature as a child, explore their first connections to plants and the natural world.
---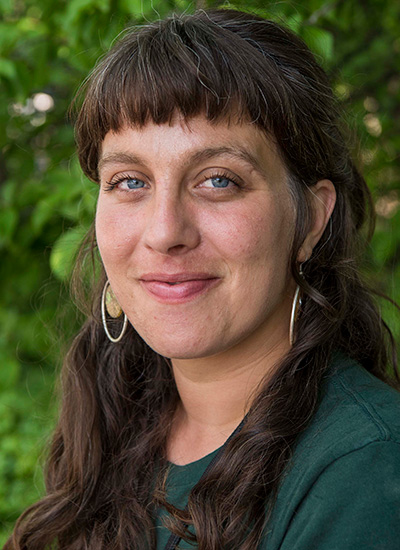 Julia Zoltowsky: A love of beets and honoring ancestors
For Julia Zoltowsky, her path to plants and nature was solidified by her family roots.
"I didn't realize until later on in life that my grandfather was a really avid gardener and had a huge vegetable garden that he and my grandmother took care of. They were Holocaust survivors so they used everything they had."

Your browser does not support the audio element.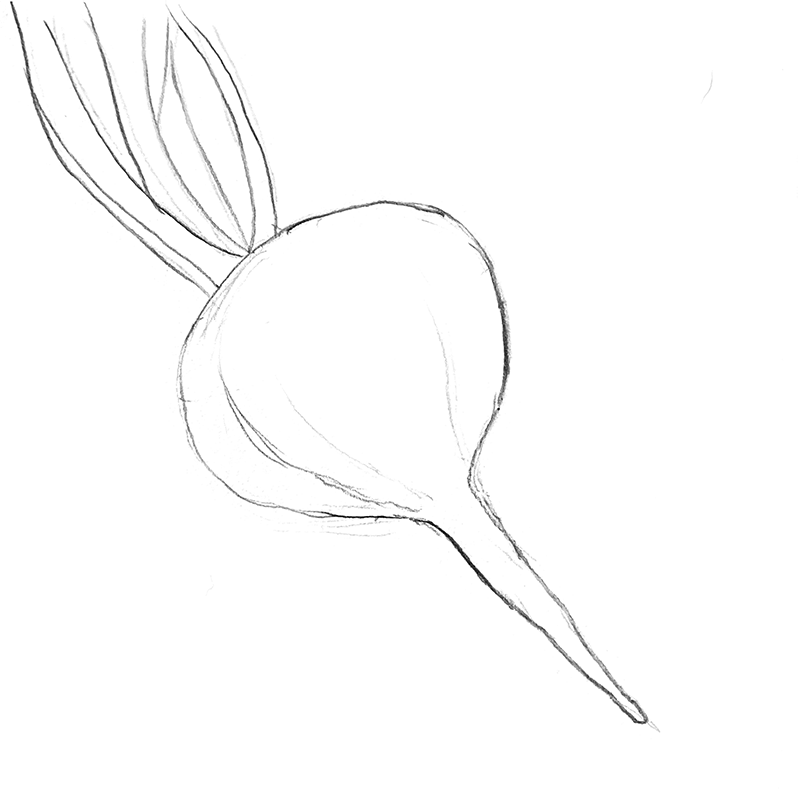 Taking inspiration from her grandparents, Zoltowsky uses her home garden to grow lots of cabbage, borage, nettles, and her favorite: beets.
"I've been growing a lot more plants that have been used by my ancestors. It's sort of a connection back to my Polish and Slavic heritage. I love nettles and I love beets. There's so many different varieties, colors, and textures."
Before discovering her family connection to nature, it was the orange groves in Florida, where Zoltowsky was raised, that first drew her to the beauty of the natural world.
Today, plants and nature play a big role in her life and where she finds purpose. "Nature is probably best described for me as my spirituality. It provides so much and I find myself feeling very responsible and protective over the lands that I dwell in. I truly believe that there's an importance to connecting to our landscapes and their natural world to better understand ourselves and the seasons and the cycles."
Julia Zoltowsky is the allotments and contracts coordinator at Windy City Harvest.
---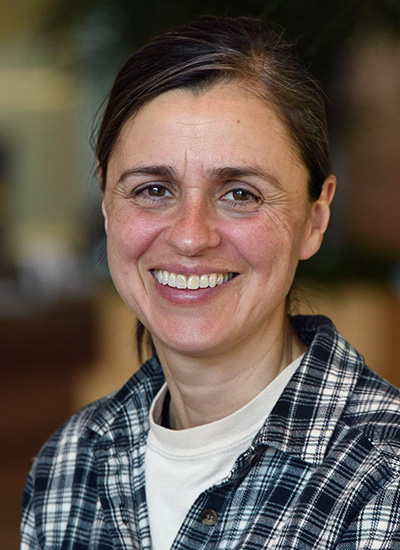 Ayse Pogue: Memories of tomatoes, tadpoles, and dad
Ayse Pogue remembers growing all kinds of vegetables and plants with her dad—an avid lover of gardening originally from a small coastal town in Turkey with nature all around him.
"I lived in a two-story house so there was a garden around. It's not a big garden, but we would grow some flowers, roses, and [my dad] liked to grow vegetables. We would plant tomatoes too. He enjoyed it and I did it alongside him."

Your browser does not support the audio element.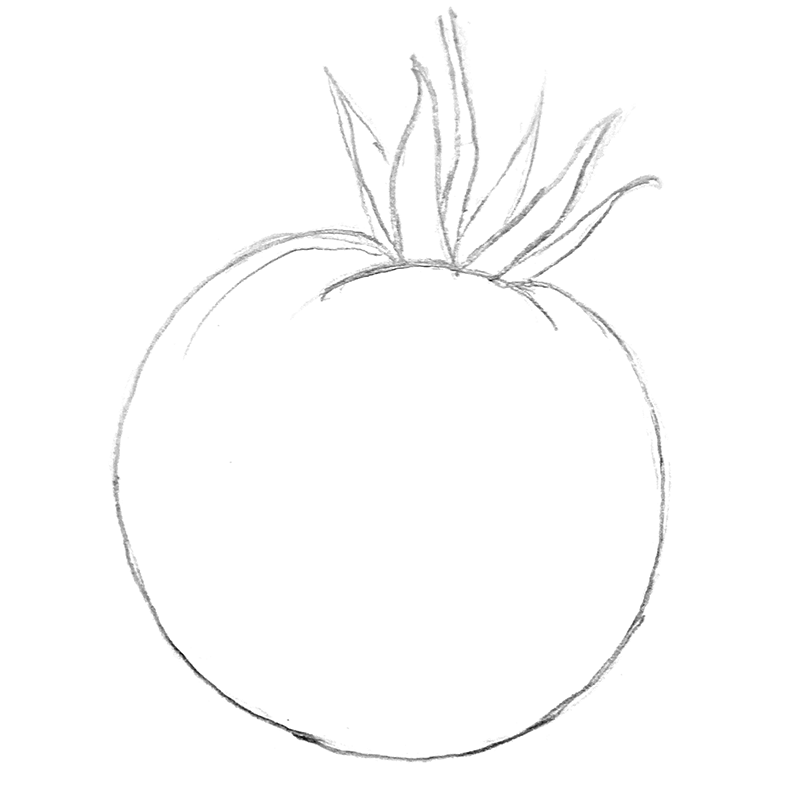 Pogue says she always loved nature even before she began planting flowers and vegetables with her dad when she was eight years old. "As a child I just loved being in nature. I was a bit hyperactive so they would take me to my grand aunt and she would take me for long walks in forests. I loved digging up ants and I loved tadpoles. Even before growing things, I was always picking the neighbor's flowers, which got me into a lot of trouble. I just liked being outside and discovering stuff like that."
Pogue's love for nature has only grown over the years. She feels lucky to be able to work in nature every day. "Plants are an integral part of my life. I feel most alive when I'm planting things, handling dirt, and smelling compost."
Ayse Pogue is a senior horticulturist at the Chicago Botanic Garden.
---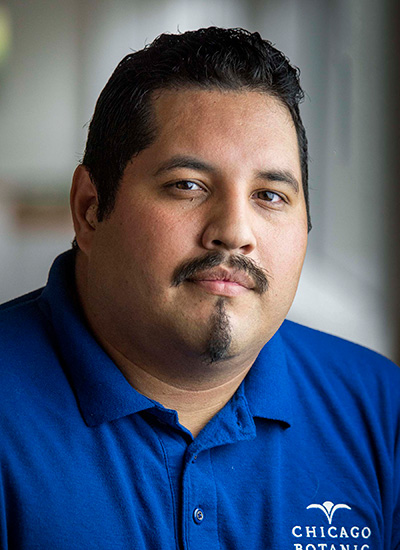 Carlos Barajas: A clematis, just for mom
Carlos Barajas's plant story started with his mother and a rose. Barajas's mother always loved roses and she had a favorite she originally found in a flea market that she nurtured for 25 years.
"That rose is the centerpiece of her tiny garden today. "It was her love of flowers that sort of encouraged me to learn that roses aren't the only beautiful thing and to ask what else is there?"

Your browser does not support the audio element.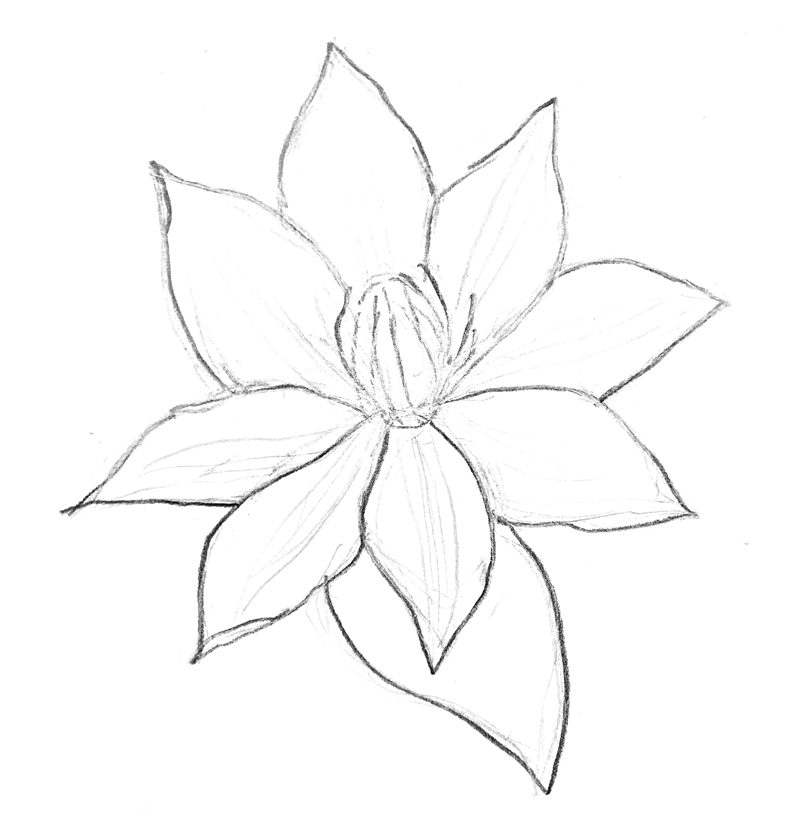 Barajas shared his love of flowers and nature with his mother and got her a clematis back in his college days. His mother and their family liked to watch Korean shows and decided to name their new clematis after one of their favorite characters: Suk.
"We named that clematis Suk and one of our dogs Suk because they loved to sit underneath our flowers and play with them. Suk translates to 'beloved.' We thought it fit because [my mother] cared for it a lot and this dog cared for us a lot."
Working in the horticultural world, Barajas tries to share information about plants from his Mexican roots like traditional herbs used in cooking that are considered weeds in the United States or plants that hold a special meaning like the popular poinsettia.
"During the Christmas holidays, you'll see a couple [poinsettias] here and there for decorative purposes, but in Mexico, city plazas would have thousands and thousands all clustered together making a sea of red. For us, it represents unity and the love for unity that we have as a family from one to another and between person to person—to say that we are all together and we all care for each other."
Today, Barajas says he's grateful to be doing the work he does and hopes more young people learn about horticulture as a profession. His draw to nature has grown even more throughout the years.
"Plants and nature means having a connection to the world and sharing with each other, not just the Earth itself, but the plants and our culture together," said Barajas. "We are in this together and we have one planet, so we should take care of it."
Carlos Barajas is an assistant horticulturist at the Chicago Botanic Garden.
---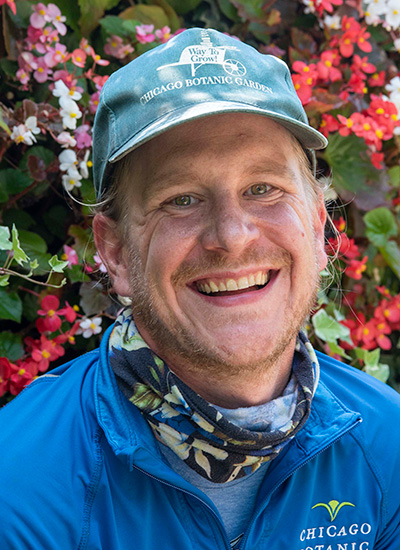 Chester Jankowski: Market day with crazy-colored eggplants and dad
Growing up, gardening was always a chore for Chester Jankowski. "My mom grew tomatoes and had small vegetable garden and perennials, but I never enjoyed it."
It was his father's work with selling produce that changed his relationship with plants.
"My dad sold produce and I would always go to work with him. I'd go to the markets and see the crazy amounts of produce and always wonder why and where they all came from. That got me definitely interested in where food comes from, how to grow food, and kind of spurred me."

Your browser does not support the audio element.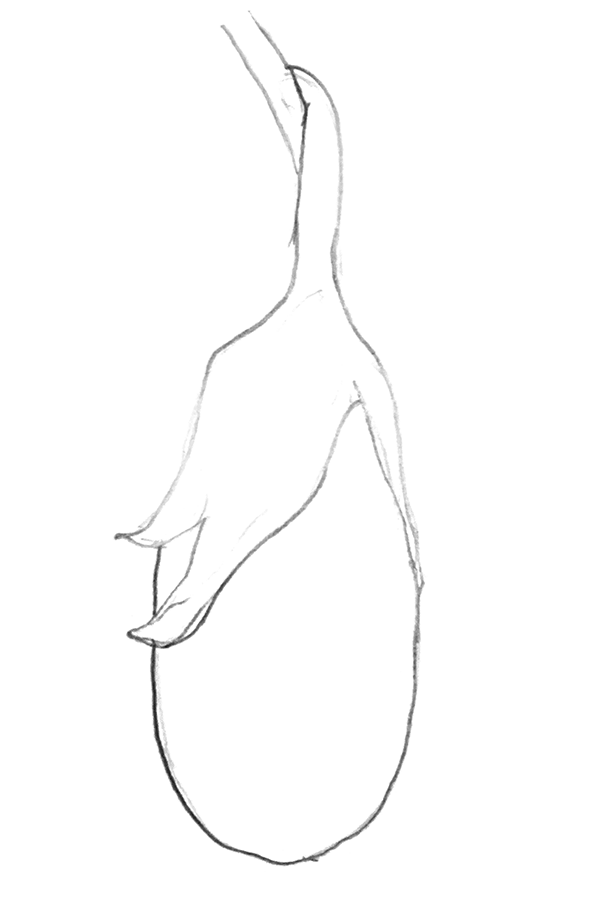 Jankowski fondly remembers as a 7-year-old exploring all the variety of interesting produce at the markets with his dad. "I could picture, you know, bitter melons or star fruit, just crazy-colored eggplants, heirloom tomatoes."
His love for vegetables inspired him to complete the Windy CIty Harvest program. But it wasn't always a clear-cut journey into horticulture. "I majored in business and pre-law at DePaul University and dropped out after a business ethics class and decided that I didn't want to do that anymore."
Jankowski grew up right behind Brookfield Zoo and always had a connection to it so when he discovered they had a horticulture internship, he jumped at the chance to learn more. "I didn't know much about horticulture. I only knew a couple tree IDs. I got that [internship] as a 19-year-old and my public gardening career kind of started there."
Four years and a few landscaping jobs later, he found himself at Windy City Harvest and soon after got a role at the Garden. "I wanted something science-y, but I knew I didn't want to be like a lab coat scientist and so horticulture kind of checked a lot of those boxes. It's a good blend of hard science–you need to know what things are and what they need–but it's also kind of an art form, and technique. It's a really good blend of all three."
Today, Jankowski's favorite thing is growing unusual, but common vegetables and teaching others about them. "I've got the Children's Growing Garden so I do a lot of programming with Natural Preschool. I love growing things that people think they know but are something different, like a purple carrot or a really weird-shaped tomato or a white eggplant."
Chester Jankowski is a senior horticulturist at the Chicago Botanic Garden.