Wednesday, February 19, 2020, 7:30 – 9 a.m.
or Saturday, February 22, 2020, 7:30 – 9 a.m.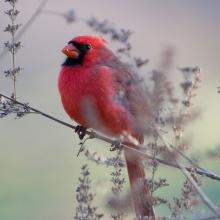 Explore the Garden in its winter glory and discover our winter bird residents and the early migrants of spring. Each walk is approximately one to two hours long. Dress for the weather, and bring binoculars and a field guide, if you have one.
Jim Steffen, ecologist, Chicago Botanic Garden
or Alan Anderson, Chicago Audubon Society
Meet at Visitor Center