We've all heard the old adage: two heads are better than one. What happens when even more minds come together to solve complex problems?
That's the thought behind the new synthesis center at the Negaunee Institute for Plant Conservation Science and Action at the Chicago Botanic Garden. The new center, sCORE (Synthesis Center for Conservation and Restoration), is bringing land managers and scientists together to inform plant conservation and restoration science practice and policy.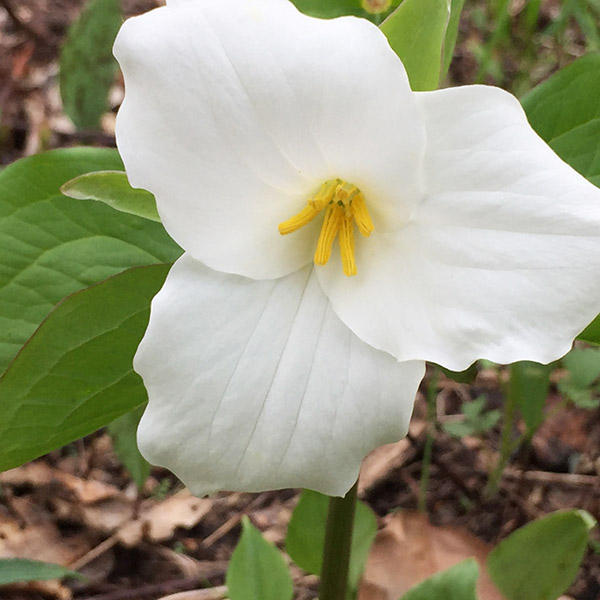 "We really want that explicit link with the land management community to make sure that any analysis or review that comes out of the synthesis center is going to be practical and lead to on- the-ground changes," said Kayri Havens, Ph.D., senior director of plant science and conservation and senior scientist at the Negaunee Institute.
Dr. Havens first saw the power of bringing together and analyzing disparate pieces of research to come up with new solutions on a visit to sDiv, the synthesis center at the German Centre for Integrative Biodiversity Research in Leipzig, Germany. But other synthesis centers were not focused on plants, plant ecology, and restoration as sCORE will be.
For Andrea Kramer, Ph.D., director of restoration ecology at the Garden, the synthesis center will strengthen the reach of our work. This will include graduate students in the Garden's joint program in plant biology and conservation with Northwestern University.
Dr. Kramer was trying to find meaningful projects that would help the students further understand the unique challenges faced by land managers. But acting as a liaison was only partially effective, as the questions and research only revolved around a particular site unique to each land manager. It failed to provide a broader view that could serve as a solution-based guide for a general audience.
"We want to increase the impact and applicability of our work," she said. "A forum of diverse working groups that bring in new perspectives and ideas would help. We want to use it to find solutions to really complex problems that we couldn't solve on our own." 
In building sCORE, the team has established plans for how the center will operate, how to choose projects, and how to manage and share data with their collaborators and the public. More information can be found on the sCORE website (score.nipcsa.com).
In 2020, due to the COVID-19 crisis, the synthesis center team focused on two internal projects that could be done remotely but that reveal the power of collaboration.
Amy Iler, Ph.D., conservation scientist of population and community ecology, worked with scientists and researchers from across the country to co-author a paper for the Annual Review of Ecology, Evolution, and Systematics on the impacts of climate change on the biology of organisms.
"We know a lot about phenology or the life cycle of plants, insects, and animals, but less about how the timing of these different life cycles is being affected by climate change," said Dr. Iler. She explained how co-authoring with a team of collaborators helped her cover more ground than if she had done it on her own. "It was hugely helpful," Iler said.
In a similar vein, Marcello De Vitis, a Ph.D. post-doctoral research associate at the Negaunee Institute, is working with about 20 other researchers and land managers to examine species that are hard to restore. "We looked at violets and many other plants that are hard to collect, hard to germinate, and hard to get established," said Dr. De Vitis. He and his team developed a practical tool for restoration practitioners to use to diagnose and treat problems with challenging species in order to increase diversity in restorations.
With the two initial projects submitted for publication, sCORE will now focus on a joint project with the Forest Preserves of Cook County. The project will collect and synthesize data about changes in regional woodland understory vegetation after the loss of ash trees to emerald ash borer, with the hope of applying that knowledge to future losses of canopy species.
That spirit of working together is really at the center of sCORE. By working more intentionally with other conservation scientists and with land managers, Negaunee Institute scientists can create meaningful solutions to complex problems.