When participants in Budburst's Milkweeds and Monarchs project visit a milkweed patch to make a pollinator observation this summer, they can take a photo and plug the data right into their smartphones, thanks to a recently launched app.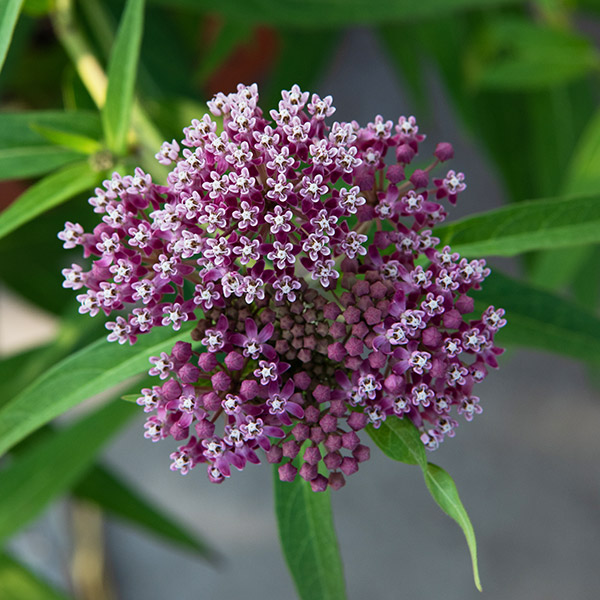 Budburst is a community science project at the Chicago Botanic Garden that brings together researchers, educators, and community scientists to help answer important questions about the effects of climate change on plants and animals. Almost 18,000 participants contribute by making careful observations of the timing of plant life-cycle events, such as leaf color and senescence. 
When Budburst started in 2007, community scientists typically made observations and recorded them on hard-copy data sheets, then logged the information into their computers, says Budburst director Emma Oschrin, Ph.D. The hope is to get more community scientists to join Budburst, since the app makes submitting the information about those observations much easier, Dr. Oschrin said. 
"You can snap a picture with your phone, enter the data, and submit it to us in a matter of minutes," Oschrin said. "We hope it will enable people to add more data more quickly and more casually—for instance, if they're out for a hike or visiting a park. It's so much easier for users, and it will be really valuable on our end to have more information submitted."
The Budburst team thinks the app—which is available for iPhones through the App Store and for Android phones through Google Play—will be especially helpful to participants in Milkweeds and Monarchs.
The Budburst research project seeks to determine whether monarch butterflies prefer to lay eggs on flowering or non-flowering milkweed stems. Gathering this information is crucial, as the number of monarch butterflies in North America has dropped sharply over the last 20 years. One possible reason is a lack of milkweed (Asclepias species)—the only plants on which monarchs lay their eggs. After the eggs hatch, the monarch caterpillars then eat milkweed leaves in order to grow.
As efforts to plant more milkweeds increase, some scientists have found preliminary evidence that monarchs prefer to lay eggs on young milkweed stems that have not yet started to flower. The theory is that these stems have fewer predators, such as ants and spiders, which makes them more attractive to the butterflies. The observations made by Milkweeds and Monarchs participants should help further this research.
Thinking about Budburst's relationships with other partners, like the Forest Preserves of Cook County and their visitors, was important in developing the app, said Taran Lichtenberger, Budburst's community engagement manager. "If you visit a forest preserve and see a sign that says, 'Start Contributing Community Science Data Now', and you don't have to go home and create an account but can very easily do it on your phone, that's a big benefit" to users, the forest preserves, and the Budburst team, Lichtenberger said. 
An exciting feature of the app will allow any Budburst participant to more easily identify what they come across, whether it is a deciduous tree or a wildflower. The feature integrates a machine-learning tool from iNaturalist (a plant and animal identification app) that offers predictions of what the species might be when you submit a photograph of it, Lichtenberger said.
"A lot of people can't do it on their own, so this will be very helpful," Lichtenberger said. This tool adds a quarter million additional species to the database, well beyond the official 400 plant species for which Budburst already provides background information online.
A key goal of Budburst, besides gathering research, is providing educational resources and connecting with populations that have historically been excluded from community science, including Latinx communities in Chicago, Oschrin said. That's one reason Budburst will translate all of its online and educational materials into Spanish. 
Oschrin started with Budburst last summer after completing her Ph.D. at Indiana University, where she studied plant community ecology. "Having the opportunity to work on a project like Budburst, which has both the research and educational focus, was really compelling for me.
"We want to teach people about plants in their own neighborhoods and connect them to nature and help them understand the ecosystem they're a part of," Oschrin said.