Even in the cold there is plenty to do and see.
Experience the quiet beauty of winter at the Chicago Botanic Garden. Relax and unwind as you explore the simple pleasures of the winter landscape. Walk the quiet solitude of the Garden, then stop by the Greenhouses for a warmup and a burst of tropical color. Don't forget to bring your camera.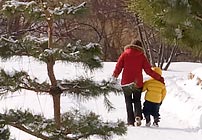 Winter Walks
Celebrate the season, and enjoy the fresh air on a Garden walk.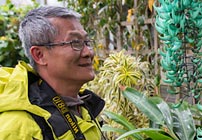 Greenhouses
Not a fan of the cold? Warm up, and explore the tropics, semitropics, and desert on a walk through the Greenhouses.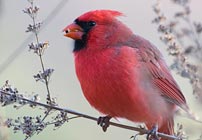 Birding
Grab your binoculars and camera, and seek the winter birds visiting the Garden.