An Herbal Fix for Winter Doldrums
The winter solstice arrives on December 21. It marks the official start of winter. On that day, we'll experience the shortest amount of daylight and longest night of the year here in the Northern Hemisphere. Have you noticed that the sunlight is weak and the skies are often somber? Freezing temperatures, the possibility of snow, and cabin fever—the spring seems far away. That's all the more reason to have a little fun with herbs. Here are some do-it-yourself ideas for using these aromatic workhorses, fresh or dried, home grown or store bought. They're sure to get you through the long winter months ahead.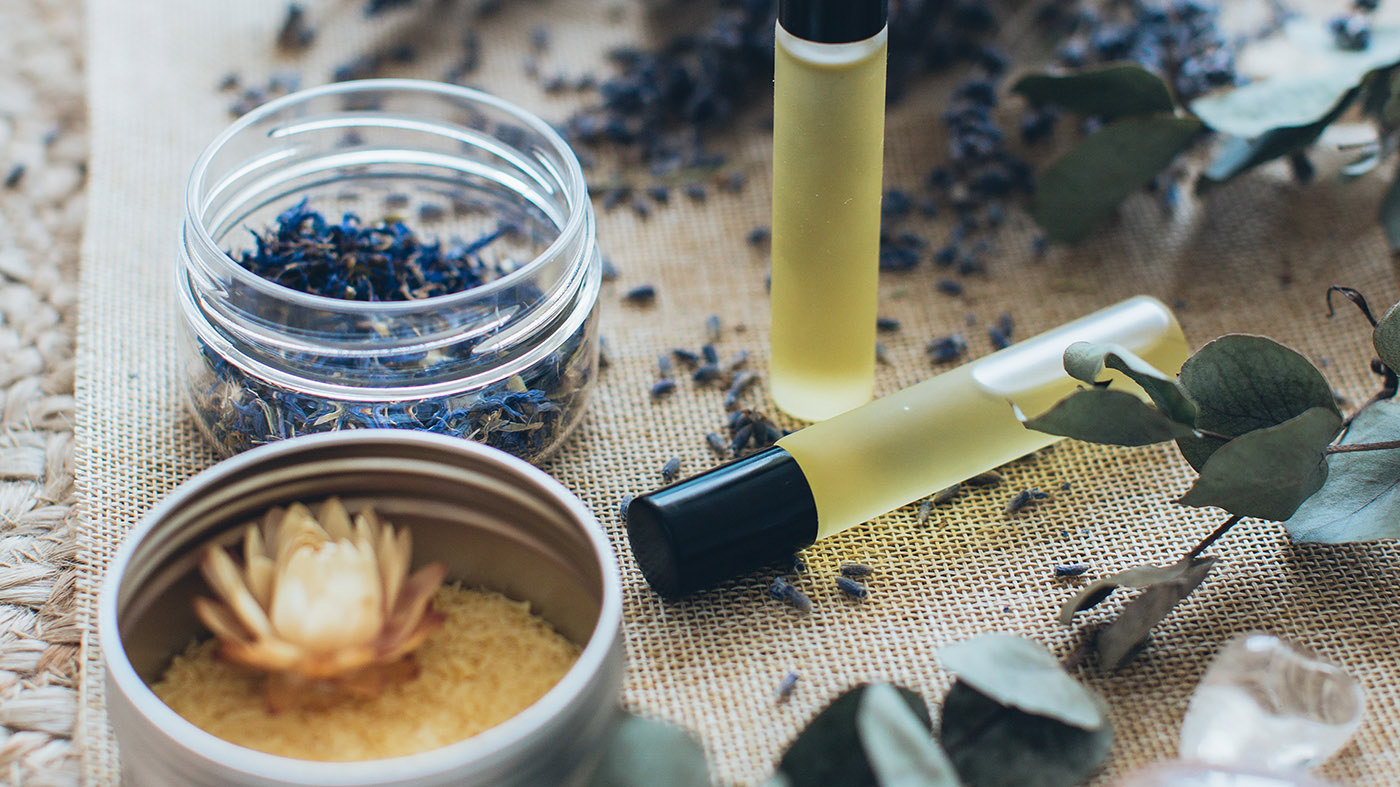 DIY Herbal Facial Steam
Take time out for an herbal facial. First, wash your face. Place dried or fresh herbs (1 tablespoon of lavender, rosemary, mint or chamomile) in a large heat-proof bowl and slowly pour one pint of boiling water to cover the leaves. Create a tent by wrapping a towel around your head and draping it over the bowl's rim. Hold your face about 12 inches from the bowl. Close your eyes, relax and inhale the fragrant steam for 5 to 15 minutes.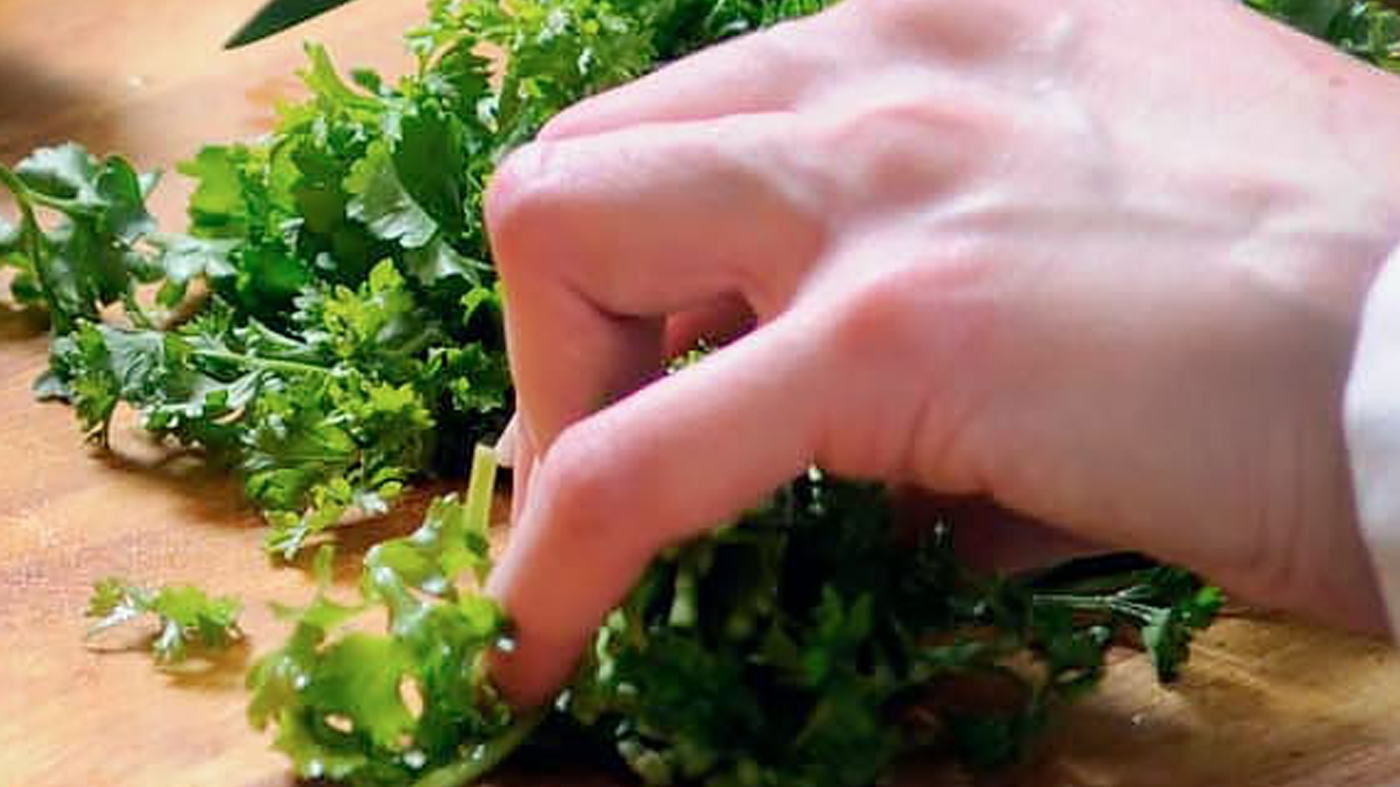 Make Some Herbal Butter
Mix fresh herbs into softened butter and you have "compound butter," a tasty condiment to spread on bread, bagels, poultry, fish—you get the picture. You'll need:
1 cup sweet, unsalted butter, softened
1 tablespoon snipped fresh herbs, such as thyme, savory, parsley, basil or chives
Combine butter and herb(s). Spoon the mixture into a small decorative bowl or shape it into a log; cover in plastic wrap. Chill it about 3 hours. Refrigerate leftover butter.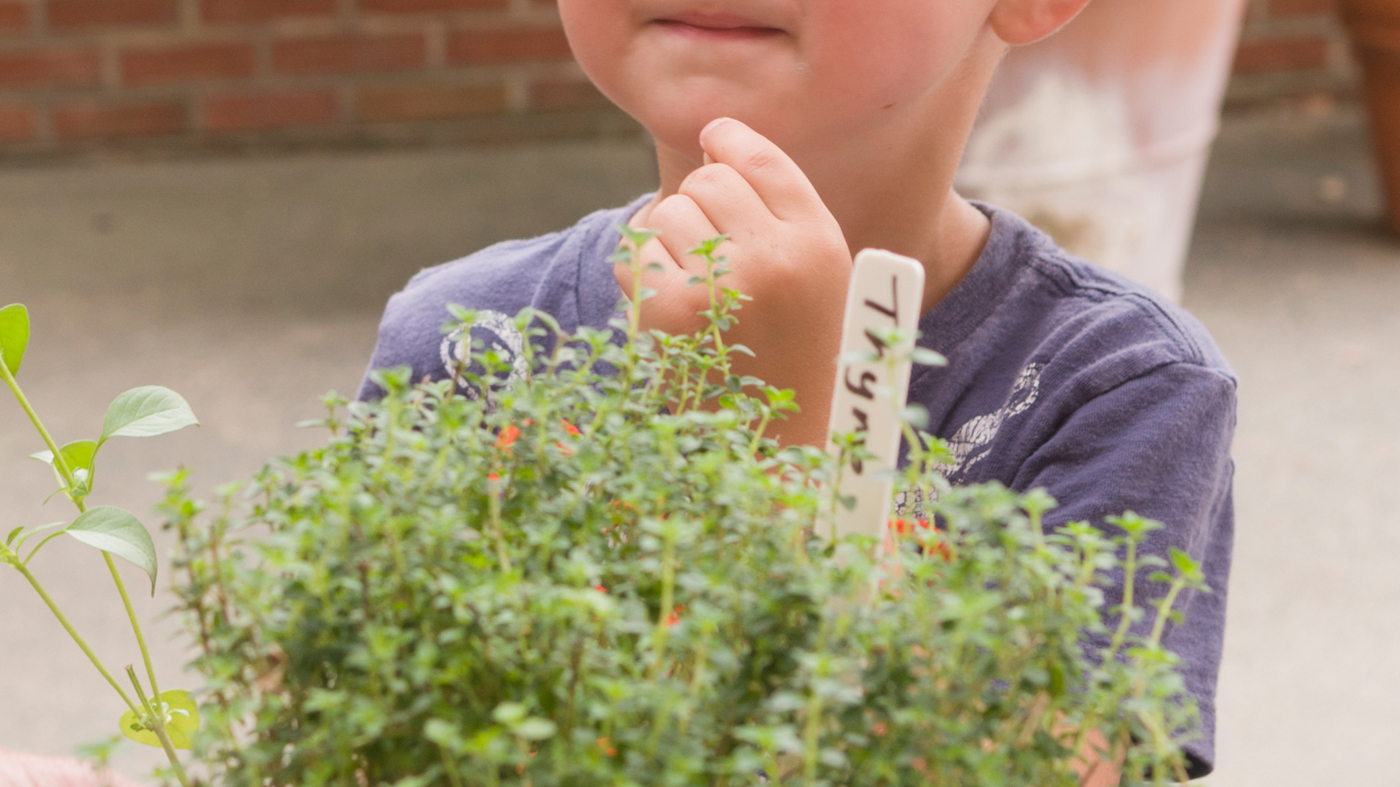 Engage the Kiddies
Tasty, fragrant herbs are great plants for young cooks to know and grow. They can pick, rinse, and pat dry fresh whole basil leaves and place them on homemade or store-bought pizza, or add them to pasta sauce. Food stores often have fresh potted herbs—mint, rosemary, tarragon, basil, chives, oregano and more—in the produce section. Let kids pick out their own pots to care for at home and to harvest when they help you cook or bake.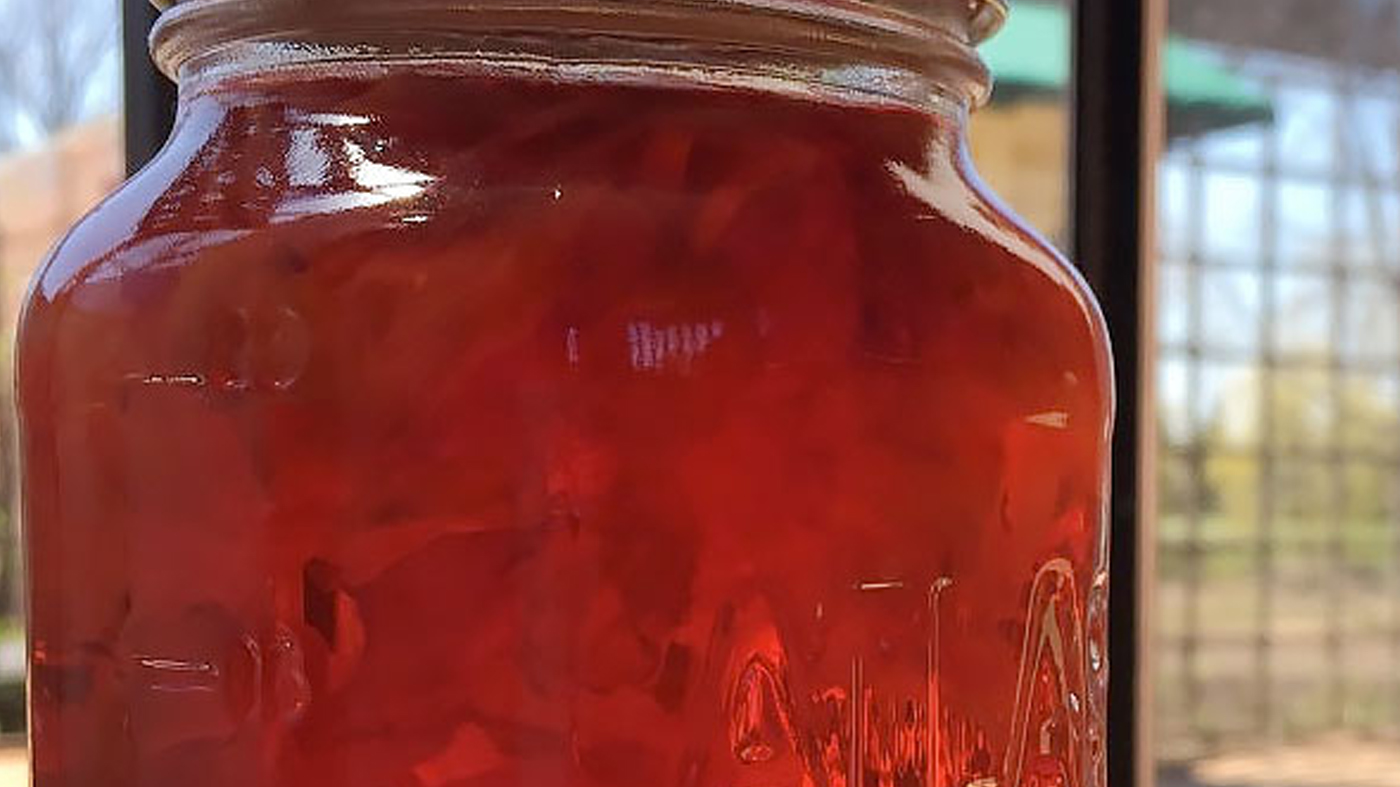 Herbal Vinegars
Fresh herbs steeped in vinegar add flavor to salad dressings and marinades. Loosely fill 1-quart glass jars with 3 tablespoons of clean fresh herbs such as basil, bay, cayenne, chives, thyme, mint, oregano, rosemary or tarragon. Add vinegar (white wine, apple cider, or your favorite) to cover. Secure the lid and let the herbs steep for one to two months in a cool, dark place. Strain the vinegar (a cone-shaped paper coffee filter works well) and pour it into clean, sterilized bottles. Cork tightly and label the bottle with the ingredients and date.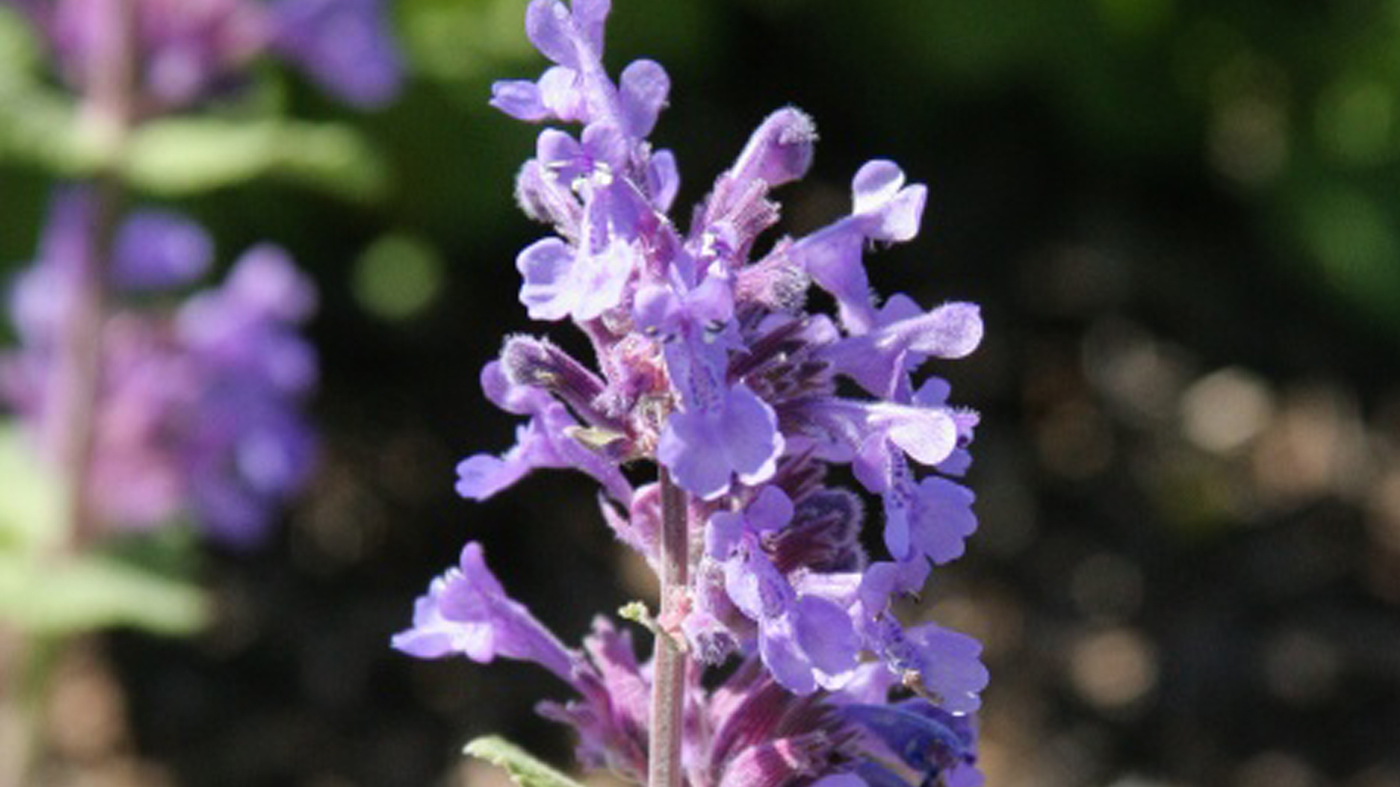 Catnip Crafts
Do you have a feline or two at home? They can't resist fresh catnip, which is easy to grow indoors. Harvest a few stems with leaves and dry them between paper towels. When thoroughly dry, crush the stems and leaves and place in their cat toys or small cloth bags. Frequent harvesting encourages the plant to produce more stems.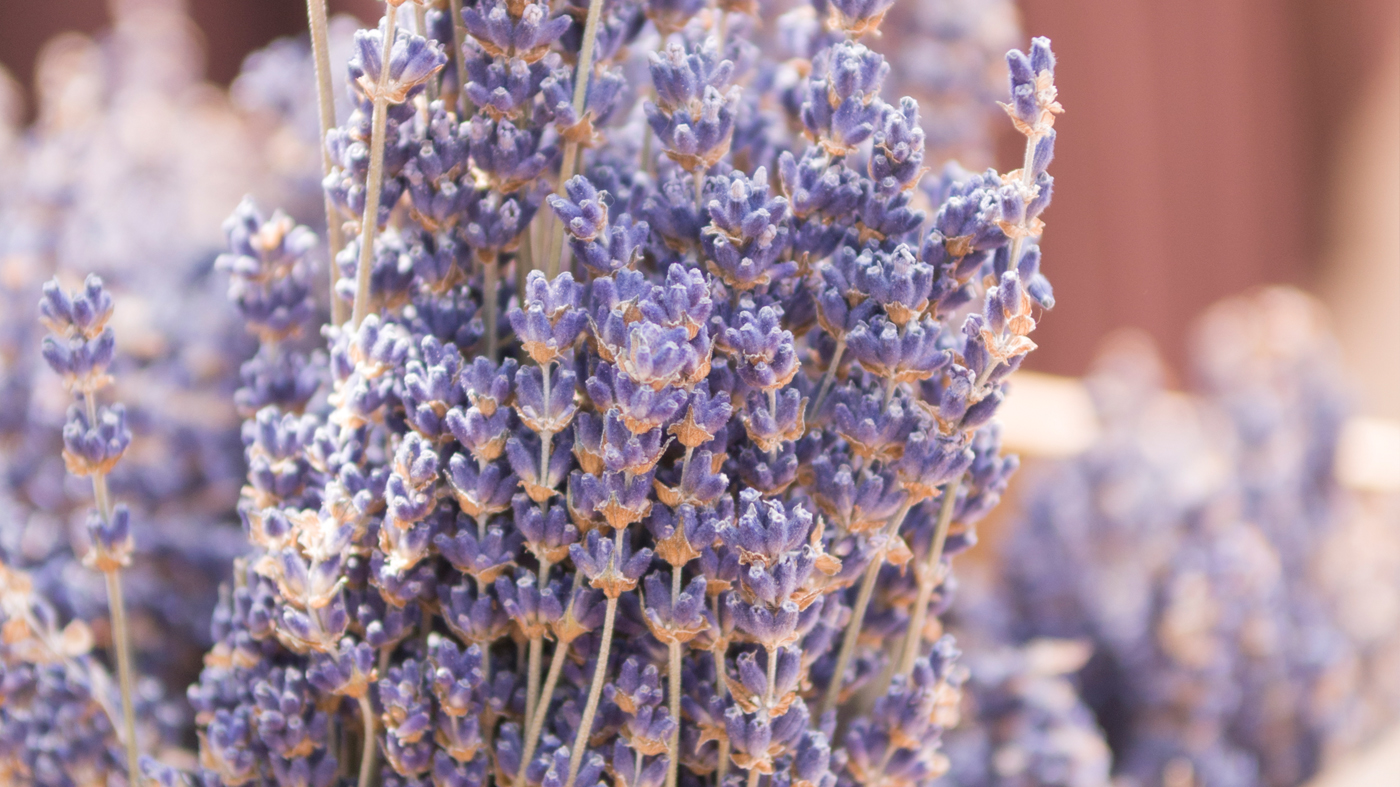 Lovely Lavender
Garden shops and hobby stores often sell dried sprays of lavender. You can hang them in a closet or remove the flowers and use them to make sweet-scented sachets. This traditional craft makes an attractive gift as fresheners for dresser drawers. Buy the small decorative cloth bags to fill and tie with a pretty ribbon; or if you're crafty, sew a few.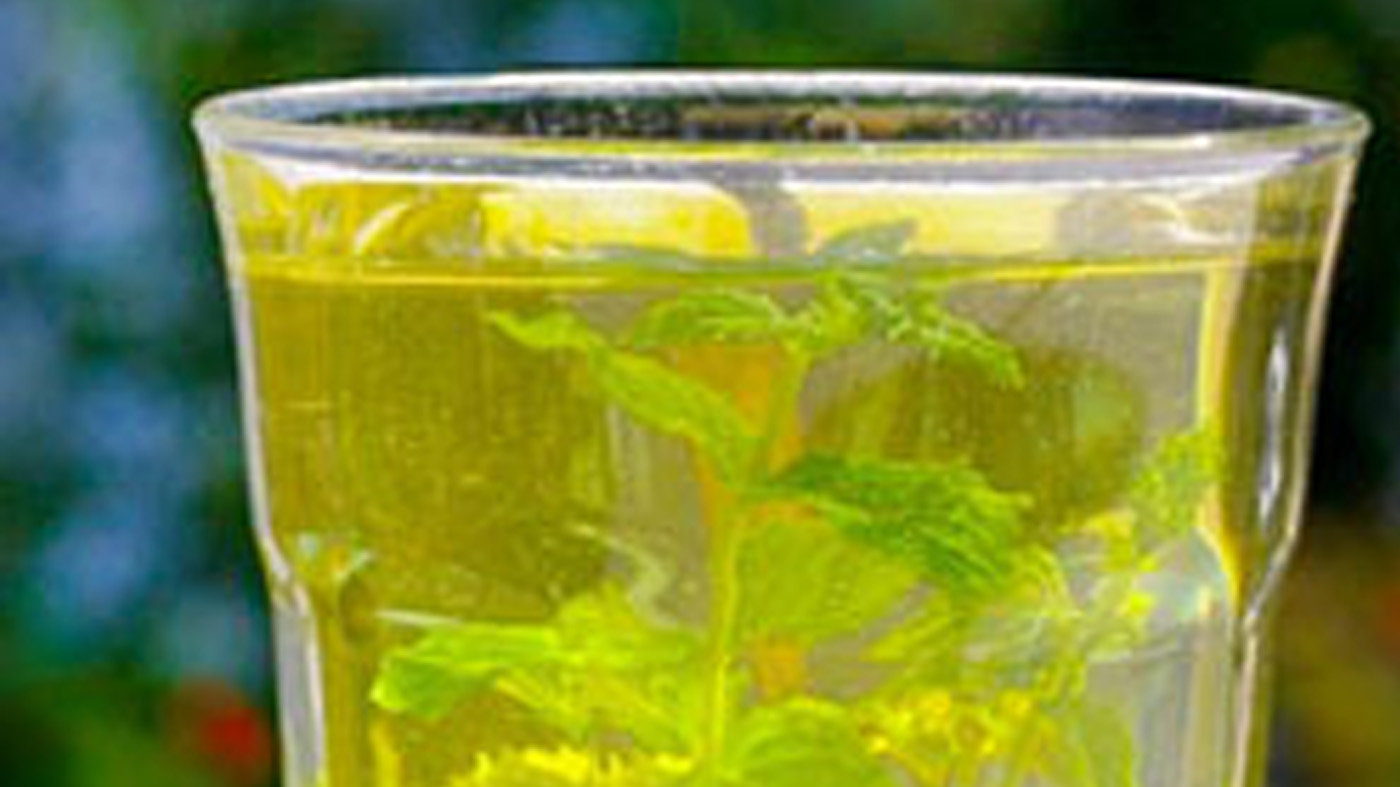 DIY Herbal Tea
A small pot of herbs costs roughly the same as a box of fancy herb-filled tea bags. Instead, grow your own tea herbs, which can be used fresh or dried. Most herbal teas are prepared by infusion (pouring boiling water over the herbs). Infusion allows the herb's oils to be released gently; if the herbs were boiled, the oils would evaporate.
For each cup, you'll need 1 teaspoon of dried herbs—or 3 teaspoons of freshly picked herbs—and 1 cup of boiling water. Gently crush the leaves in a clean cloth or a sheet of wax paper to release their aromatic oils. Put them in a strainer or a mesh tea infuser and place it in the cup. Pour the boiling water over the herbs and steep them for a few minutes. Remove the herbs and add honey or a slice of orange or lemon. Herbal teas do not darken as they become stronger. They usually remain light green or amber. It's like summer in a cup.
From Tea to Bath
Place dried herbs—lavender, chamomile, or peppermint—in a cheesecloth bag (like a tea bag). Pop one into the tub the next time you take a warm, relaxing bath and enjoy the aromatherapy.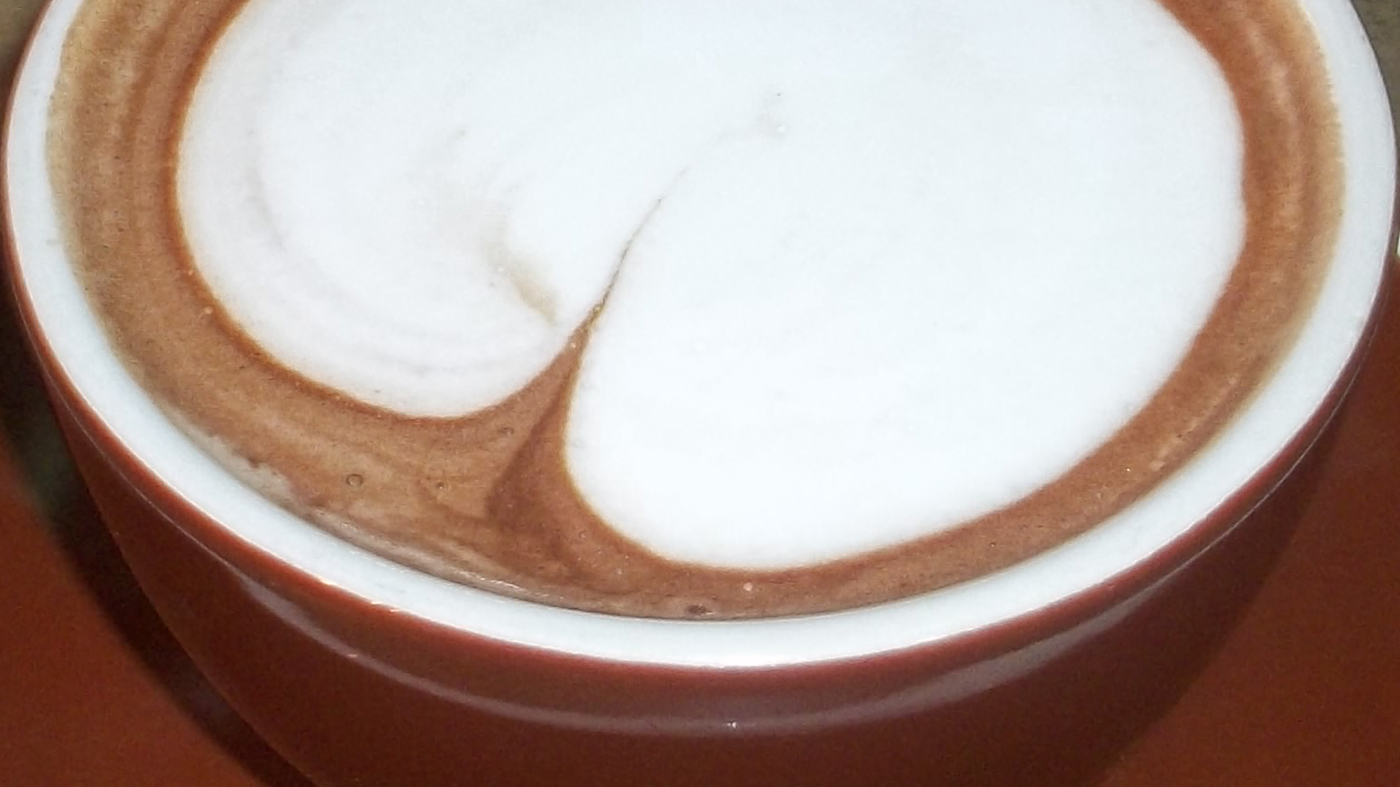 South of the Border Hot Chocolate
Sprigs of mint
6 (12-ounce) cans evaporated milk
4 teaspoons ground cinnamon
1 tablespoon vanilla extract
1 teaspoon ground nutmeg
Pinch cayenne pepper
2 (12-ounce) bags semisweet chocolate chips
Cocoa powder, for serving
In a large pot over medium heat, whisk together milk, cinnamon, vanilla extract and nutmeg. Add chocolate chips, stirring until they melt. Cover and turn heat to low for 5 minutes, occasionally stirring to keep the liquid from sticking to the pan. Pour into a mug, serve with a dusting of cocoa powder and add the mint sprig.
---
Holiday Herbal Cocktails
Here are a few adult beverages, each with an herbal surprise.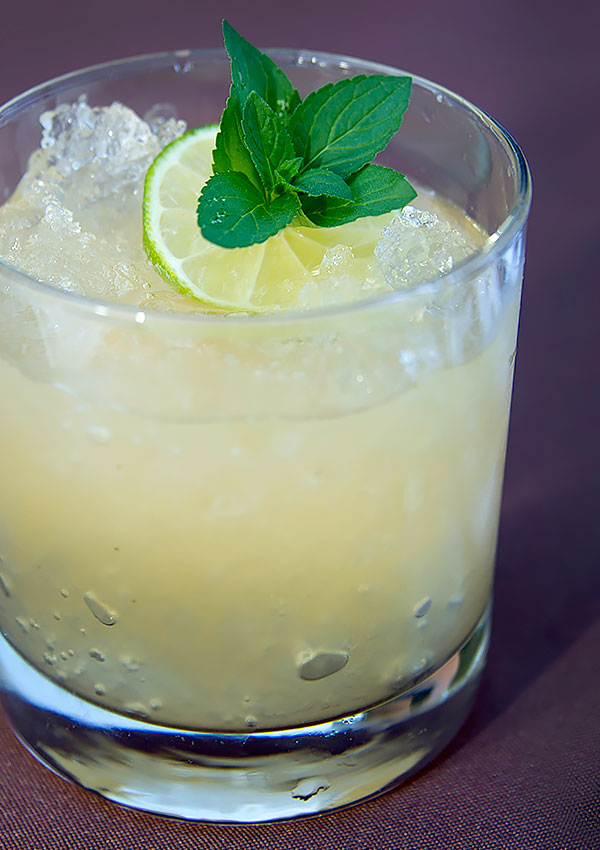 Minty Mojito
1 3/4 ounces light rum
2/3 ounce fresh lime juice
1 sprig fresh mint
1 teaspoon superfine (caster) sugar
Sparkling water
Gently muddle the mint with sugar and lime juice in bottom of highball glass. Add rum, fill with crushed ice, top with sparkling water and stir. Serve with a straw.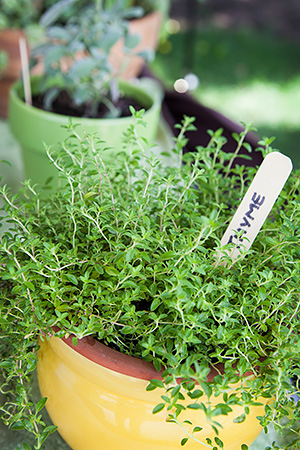 Minty Perfect Thyme
2 1/2 ounces gin
2 or 3 small slices of peeled, fresh ginger
2 or 3 slices of lemongrass stalk (the white portion)
1 sprig of fresh thyme
Muddle the ginger, lemongrass, and thyme in a shaker. Add ice cubes, then the gin. Stir to combine all flavors. Strained into a chilled cocktail glass.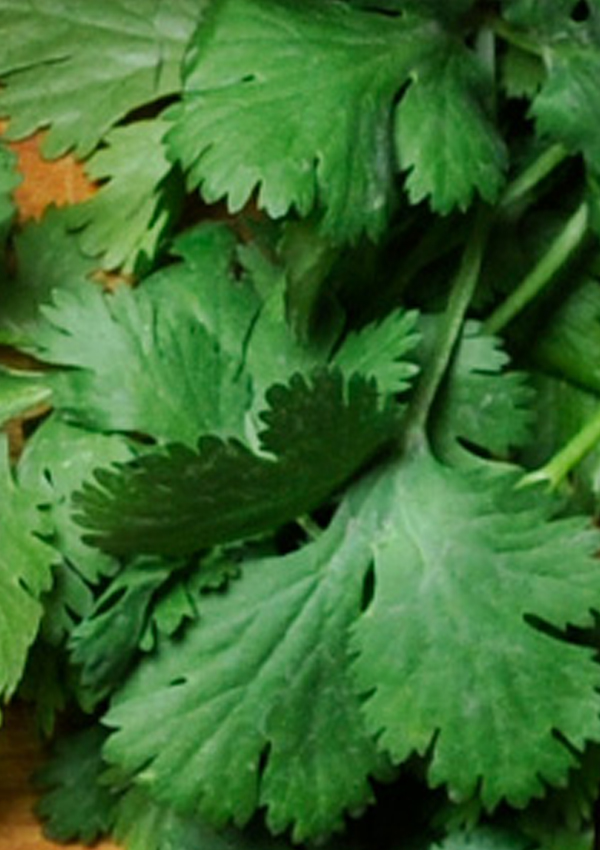 Minty Cilantro with Rum
1 2/3 ounces spiced rum
1/2 ounce elderflower cordial
1 lime, diced
6 cilantro sprigs
1 1/2 teaspoons Demerara sugar
Muddle the lime, cilantro, and sugar in the bottom of an old-fashioned glass. Add crushed ice and remaining ingredients and stir.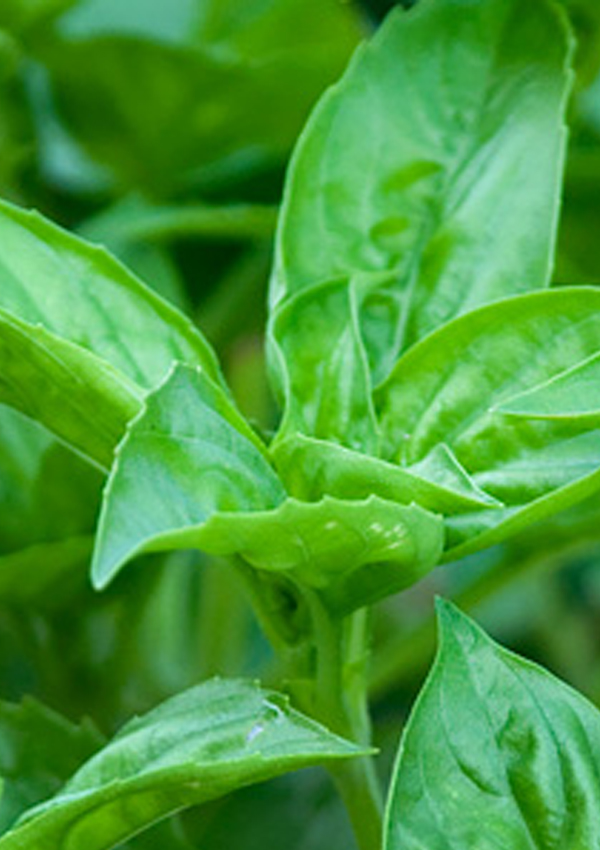 Minty Basil Splash
2 ounces vodka
1 ounce apple juice
1/2 ounce fresh lime juice
1/2 ounce cranberry juice
4 basil leaves
Garnish: thin wedge of apple, basil leaf
Combine the ingredients in a shaker with ice and shake hard to bruise the basil leaves. Strain into an old-fashioned glass filled with ice. Add the garnish.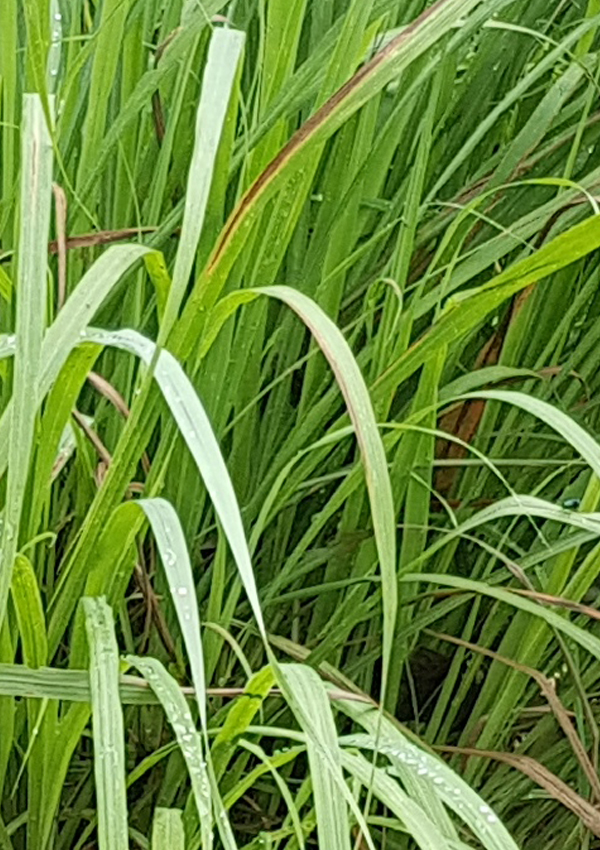 Minty Lemongrass Collins
1 2/3 ounce vodka
2-inch piece of lemongrass (bottom white part)
3/4 ounce fresh lemon juice
1/2 ounce simple syrup
club soda
Garnish: lemongrass stalk (white tubular part), mint leaves, a twist of orange (slice)
Muddle lemongrass in the bottom of a shaker. Add vodka, lemon juice, and simple syrup and shake. Double-strain into a highball glass filled with ice. Top it off with club soda and stir. Add the garnish.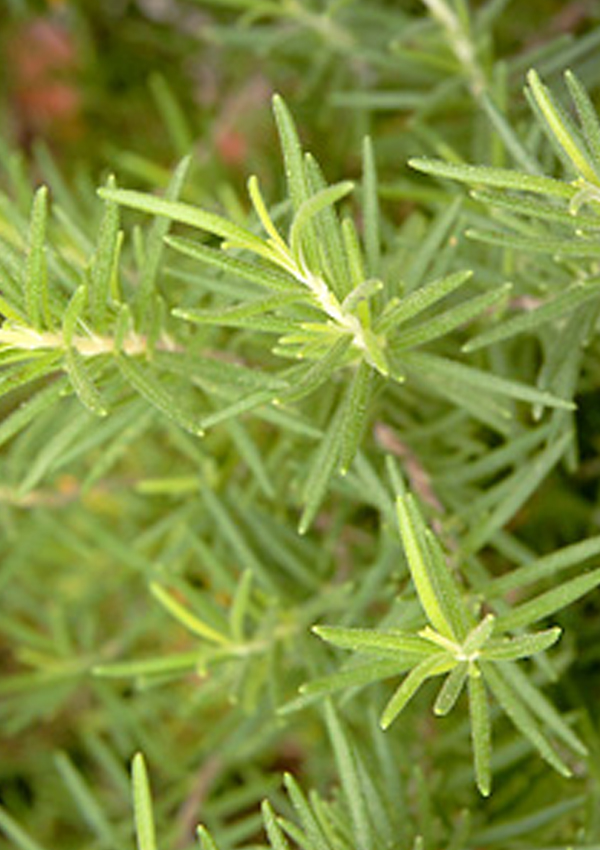 Minty Rosemary Tequila
2 ounces tequila
1 ounce fresh lime juice
1 ounce agave syrup
1 sprig (4 to 5 inches) of rosemary
Garnish: additional sprig of rosemary
Muddle the rosemary with the syrup in the bottom of a shaker. Add ice and the remaining ingredients and shake. Double strain into a chilled cocktail glass. Add garnish.
---
Nina Koziol is a garden writer and horticulturist who lives and gardens in Palos Park, Illinois