The Chicago Botanic Garden and NorthShore University HealthSystem have created seasonal walking maps that feature paths that allow you to enjoy the unique beauty of the Garden in each season, while you experience the health benefits provided by walking. The map includes distances to track your mileage accurately so that you can choose the path best suited to your fitness needs. As wellness partners, the Garden and NorthShore advocate for the benefits of walking for fitness and for the mental benefits of engaging with nature. Enjoy the beauty of the Garden while getting fit!
Seasonal walking maps are available for free at the Visitor Center.
All walks start at the Visitor Center.
Heart-Healthy Hike
2.3 miles
Take the longest walk, which leads you around the perimeter of the Garden.
Bridges to Wellness
1.74 miles
Explore the Garden by walking over its bridges.
Zen Walk
1.2 mile
Contemplate the beauty of the Malott Japanese Garden and waterfall.
Prairie Views
1.25 miles
Experience both the beauty and expanse of Evening Island and the sun-filled Dixon Prairie.
Harvest Hike
1.65 miles
Get fit and enjoy the fall colors on the Fruit and Vegetable Island.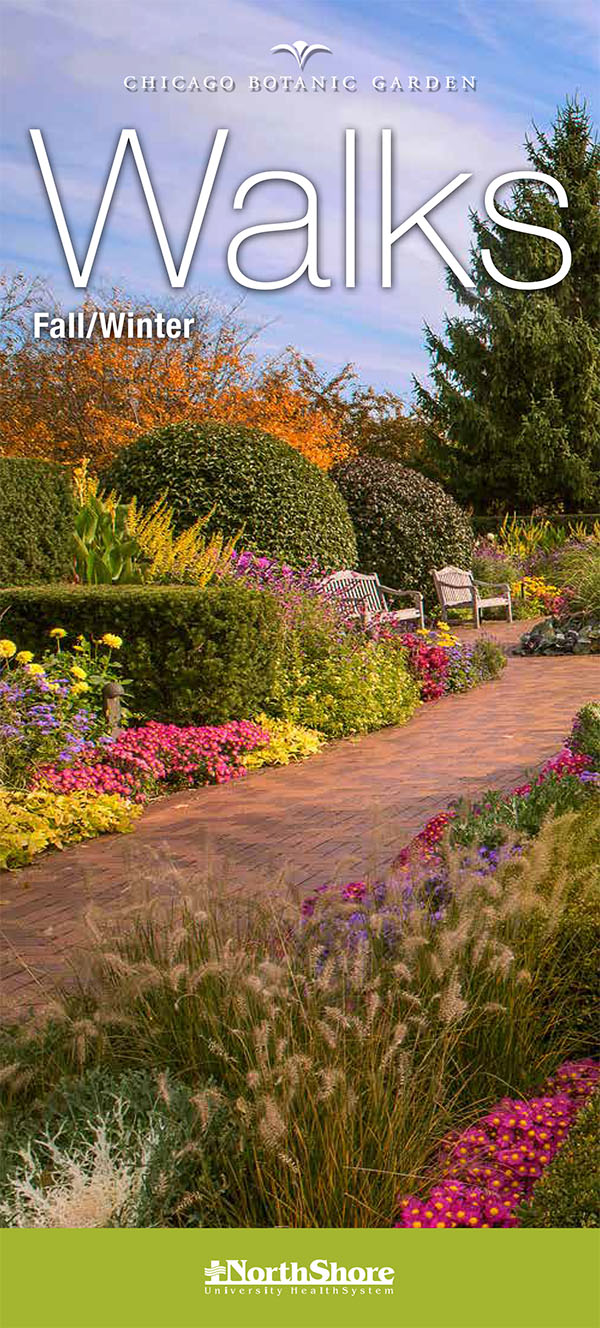 Explore more Wellness and Fitness programs at the Garden.
Wellness programs are supported in part by