Luminaria Pop-up Display: Coming Soon
Leave the world behind for a shimmering display of luminarias—in the quiet of evening at the Garden. More than 3,000 candlelit luminarias illuminate a one-way path, as well as the silhouette of trees and blooms. From strategic vistas, you'll take in glowing patterns and shapes, some reflected along the water's edge.
Everything changes in the flicker of candlelight.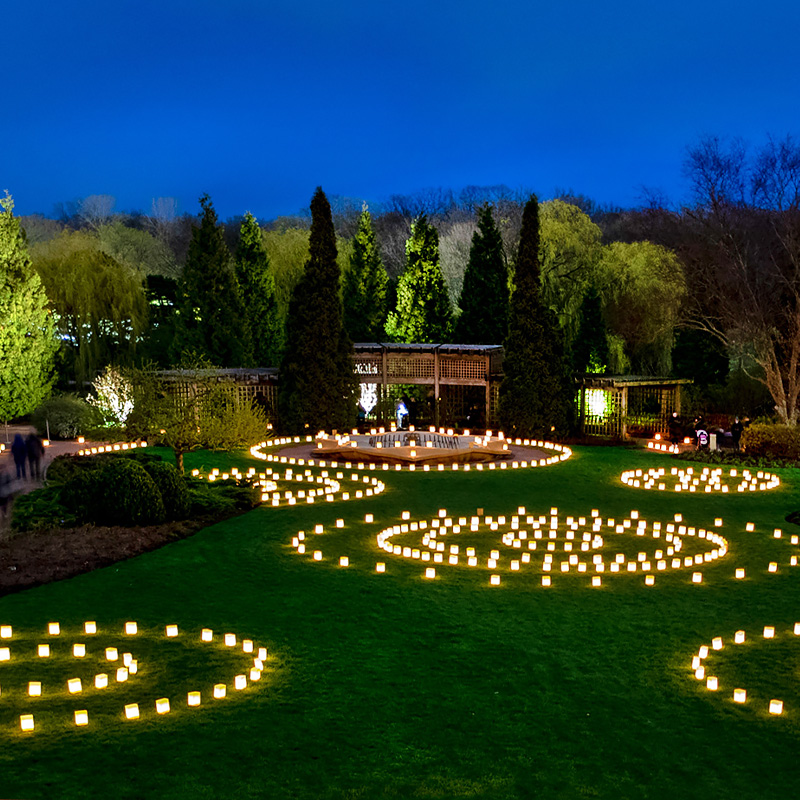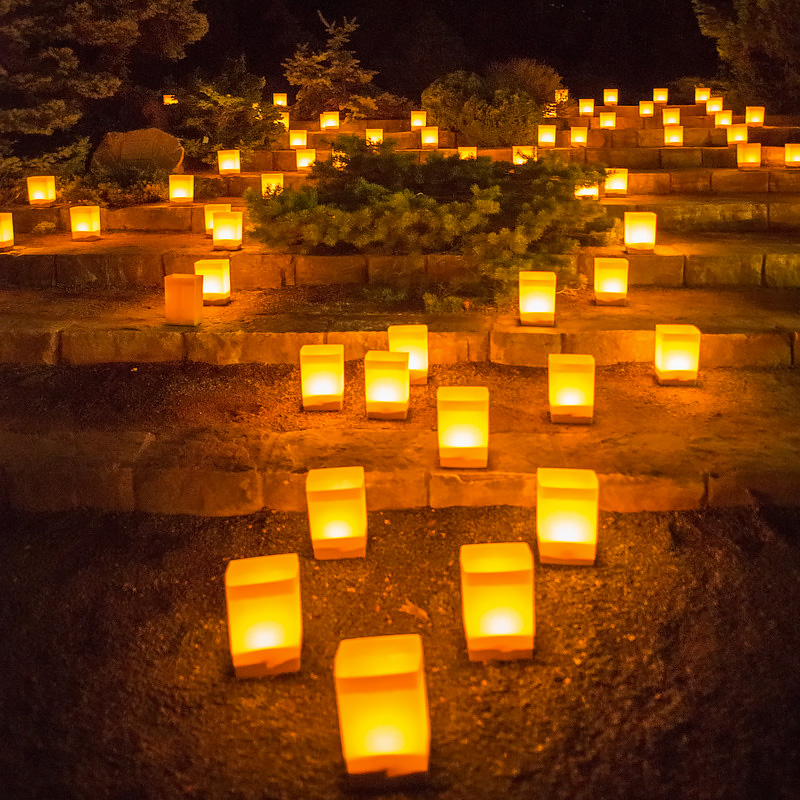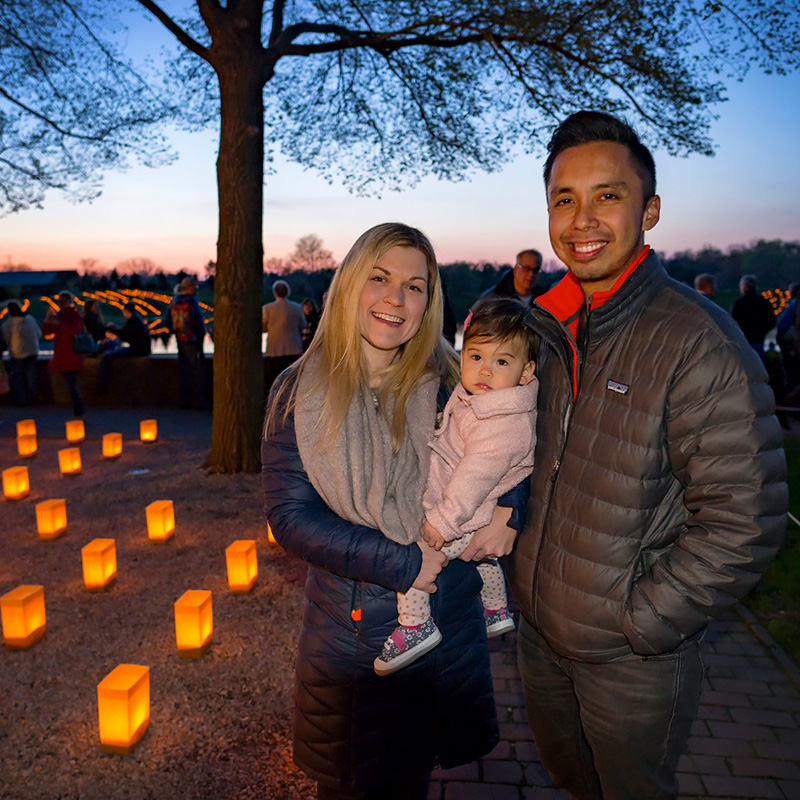 COVID-19 Notice
The health and safety of our staff and our visitors is our top priority. This year, we've made modifications to allow for social distancing, and we continue to follow state guidelines in response to the coronavirus health crisis.
New procedures include the following:
Face coverings are required for those over the age of 2 who are medically able.
Limited capacity
A one-way trail
A separate entrance and exit
If Luminarias at the Garden is canceled, you will be offered an alternate date or be able to receive a full refund.
The Garden will close at 5 p.m. and reopen for ticketed guests only at 6:30 p.m. This event has timed tickets; last entry is at 9:30 p.m. Guests may enter the Garden within 30 minutes of their ticketed time.
Sign up now for email updates on this event and other Garden news. Check the website and social media for any weather updates. Refunds will be issued in the event of a cancellation due to weather.
Visit our Luminaria FAQ's for information on this event.