Carillonneur Kimberly Schafer
Monday, July 8, 2019, 7 – 8 p.m.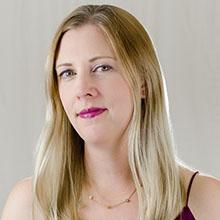 Kimberly Schafer is a dedicated carillon performer, bell researcher, and bell advocate. She first encountered the carillon as an undergraduate at the University of Michigan. She studied with Margo Halsted (University of Michigan), George Gregory (Central Christian Church, San Antonio), and Eddy Mariën (Royal Carillon School "Jef Denyn"), earning a diploma with great distinction from the Royal Carillon School and advancing to full carillonneur membership within the Guild of Carillonneurs in North America. She has performed in residence at the University of Michigan, the University of Texas, Princeton University, and the University of Chicago, and is currently carillonneur at St. Chrysostom's Episcopal Church in Chicago. Recent projects include advising St. Chrysostom's Episcopal Church on their carillon renovation, researching and advising the village of Niles, Illinois, on the bells in their Leaning Tower of Pisa replica, and writing a historical report on the three bell sets of St. John Cantius Church, Chicago.
Download a program for Kimberly Schafer's performance.
Preconcert carillon tours and demonstrations are from 5:30 to 6:30 p.m. (every 15 minutes), and concerts are from 7 to 8 p.m.