For one December session of our Plant Explorers after school program at Chicago International Charter School—Irving Park, the students made living ornaments for the holidays.
This tiny terrarium project can have a calming influence on a potentially hectic holiday, because green and growing plants make us feel more relaxed. It requires you to find some live moss, but it makes an extra special decoration for kids—and adults—who love plants.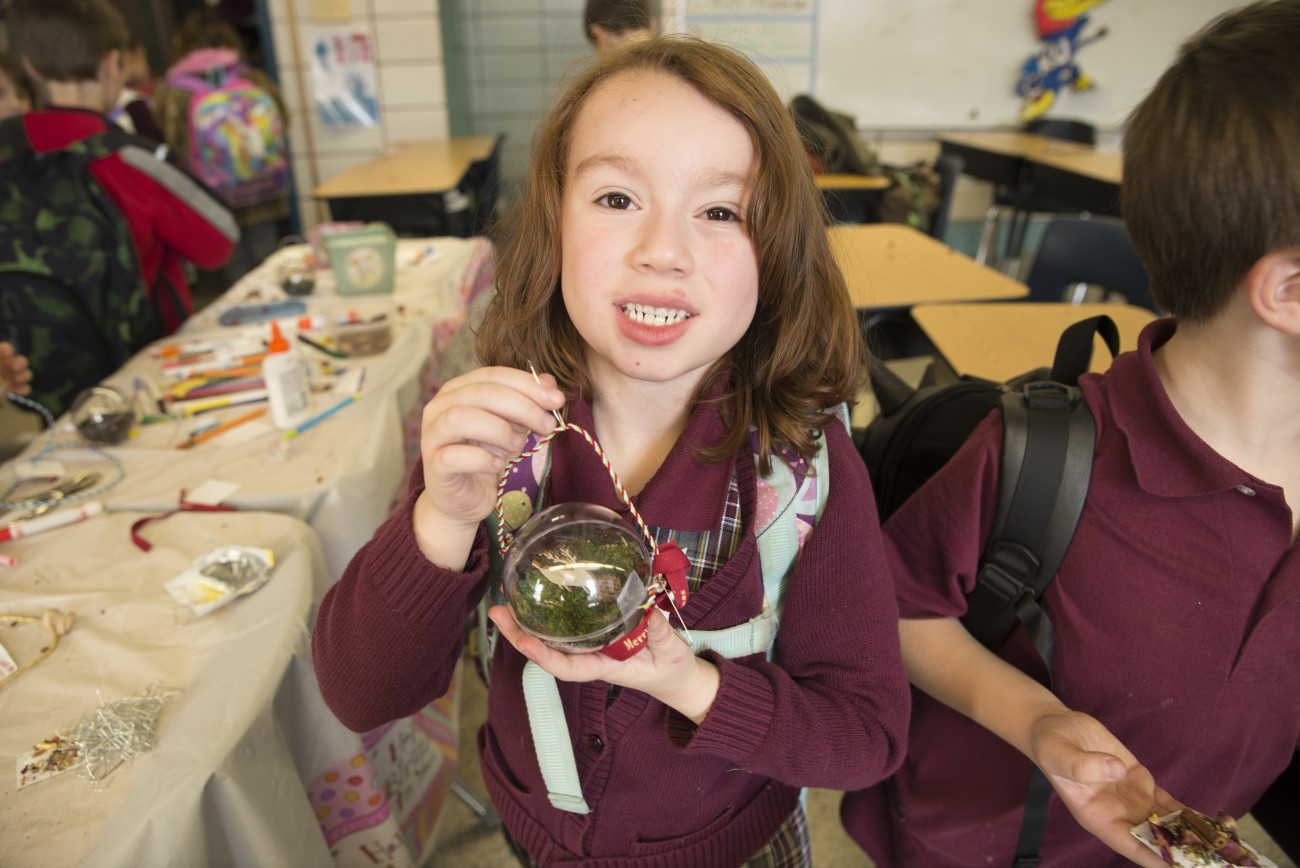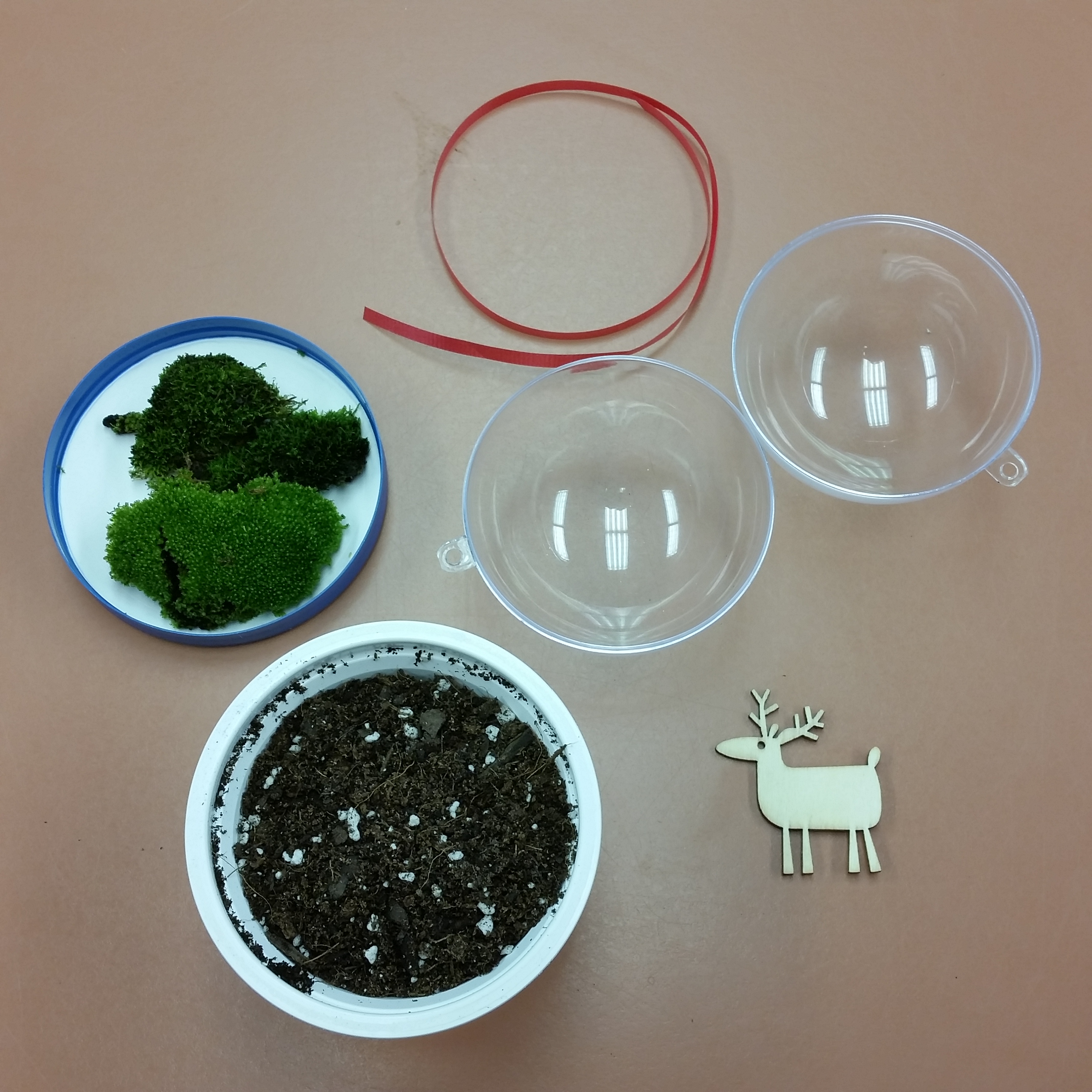 To make your own "moss-some" terrarium ornament you will need:
3-inch or larger plastic sphere ornament that splits into two halves (available at craft stores)
Live moss that you find growing in a shady place in your yard (or you can buy it from a garden store that sells terrarium supplies)
Activated charcoal (sold in garden and aquarium stores)
Soil
About 12 inches of decorative ribbon
Any miniature item you want to add for whimsy (optional)
Separate the halves of the DIY ornament. If your ornament is like mine, it has little "loops" for attaching a hook at the top. Start by tying a 12-inch piece of ribbon to each half of the ornament through the loops.
In one half of the ornament, add about a teaspoon of activated charcoal. Fill the rest of that ornament half with very wet soil to about a half inch below the top.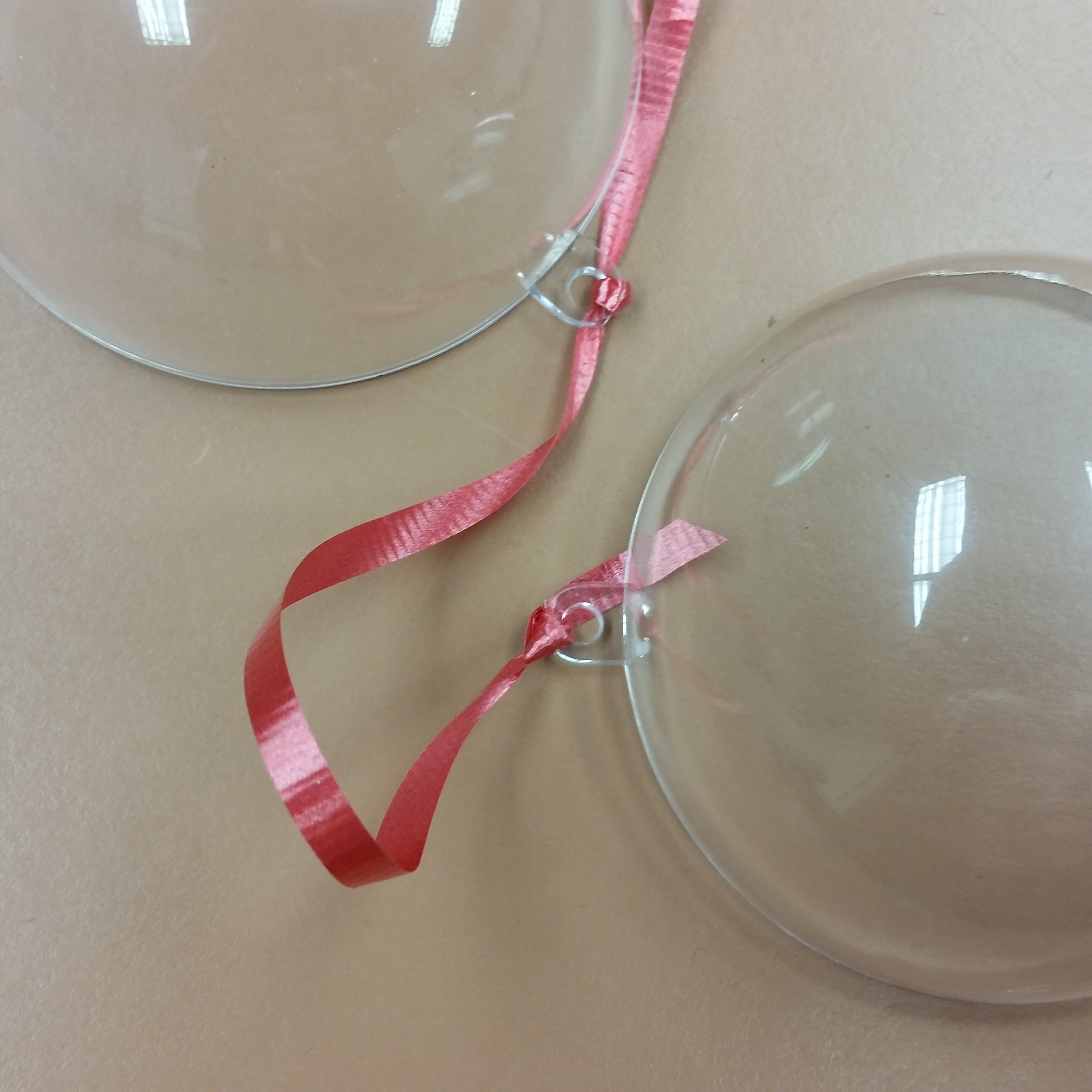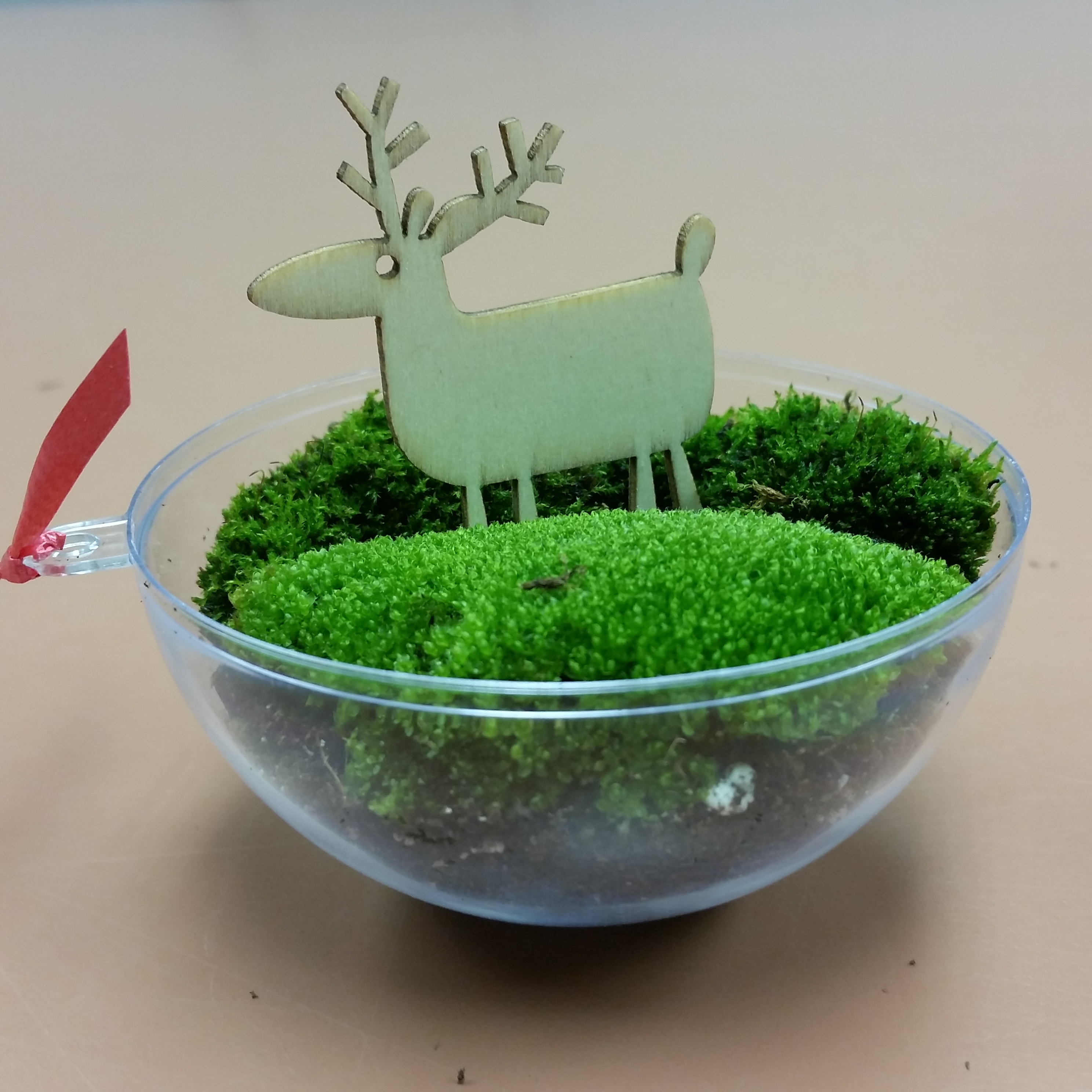 Place the moss on top and gently press it into the soil. If you like, add a miniature object to add a little whimsy. Craft stores have lots of miniature objects that would look good in this ornament. We chose these woodcut reindeer to look like the animals were walking through a forest. And there were enough in the pack for all 15 students to get one. Use whatever you like!
If you have a spray bottle with water handy, it helps to give the moss leaves a gentle misting before closing the ornament.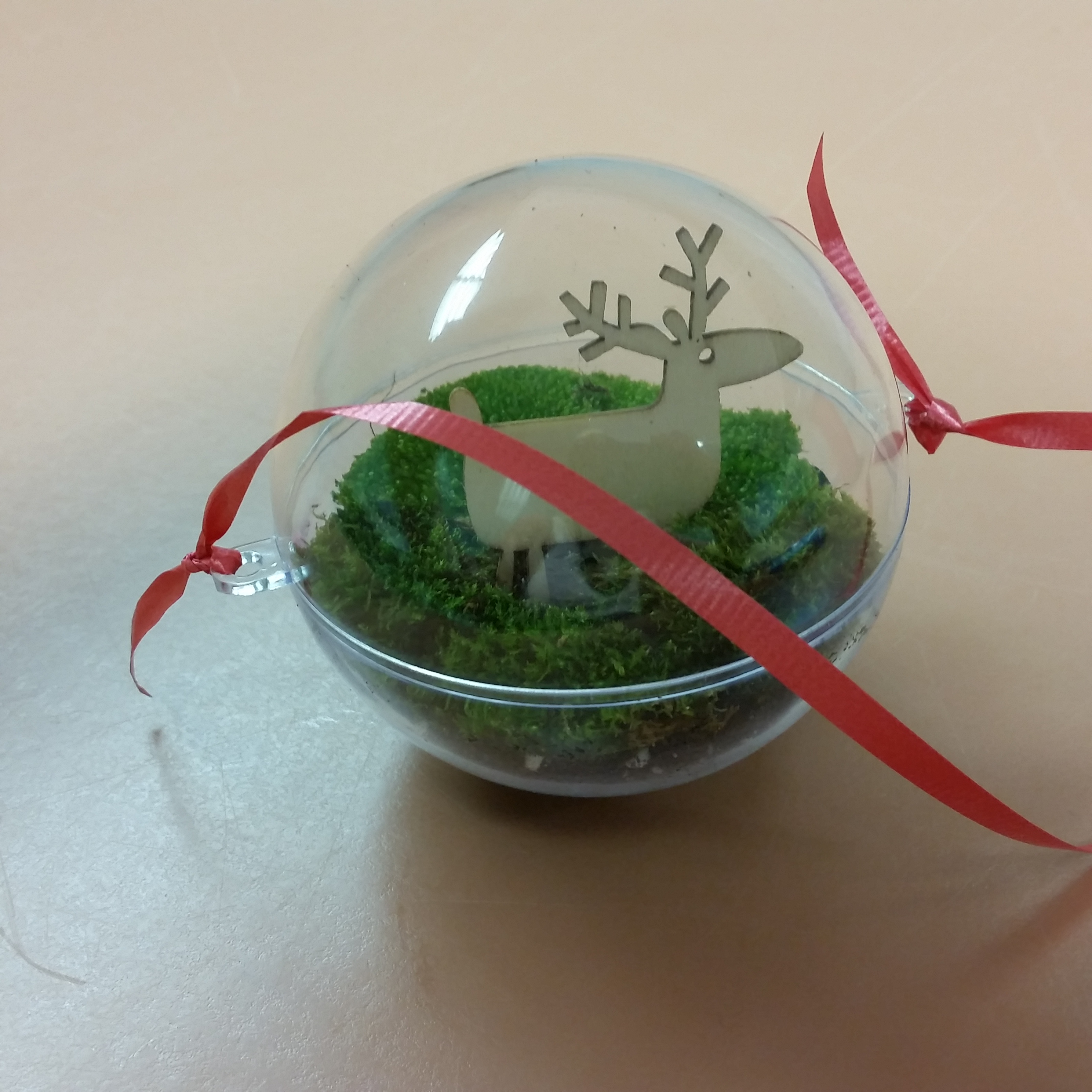 The moss just needs light from your home to survive through the holidays. Moisture will evaporate from the soil and will collect on the insides of the ornament. It will roll back down to keep the moss watered indefinitely.
---
Now you're wondering if (and how) the moss will survive. I have your answers: read on.
Some Facts About Moss
Mosses are simple plants that scientists classify as bryophytes.
What you see as a clump of velvety green carpet is actually hundreds of tiny individual moss plants clumped together. Botanists refer to these as gametophytes.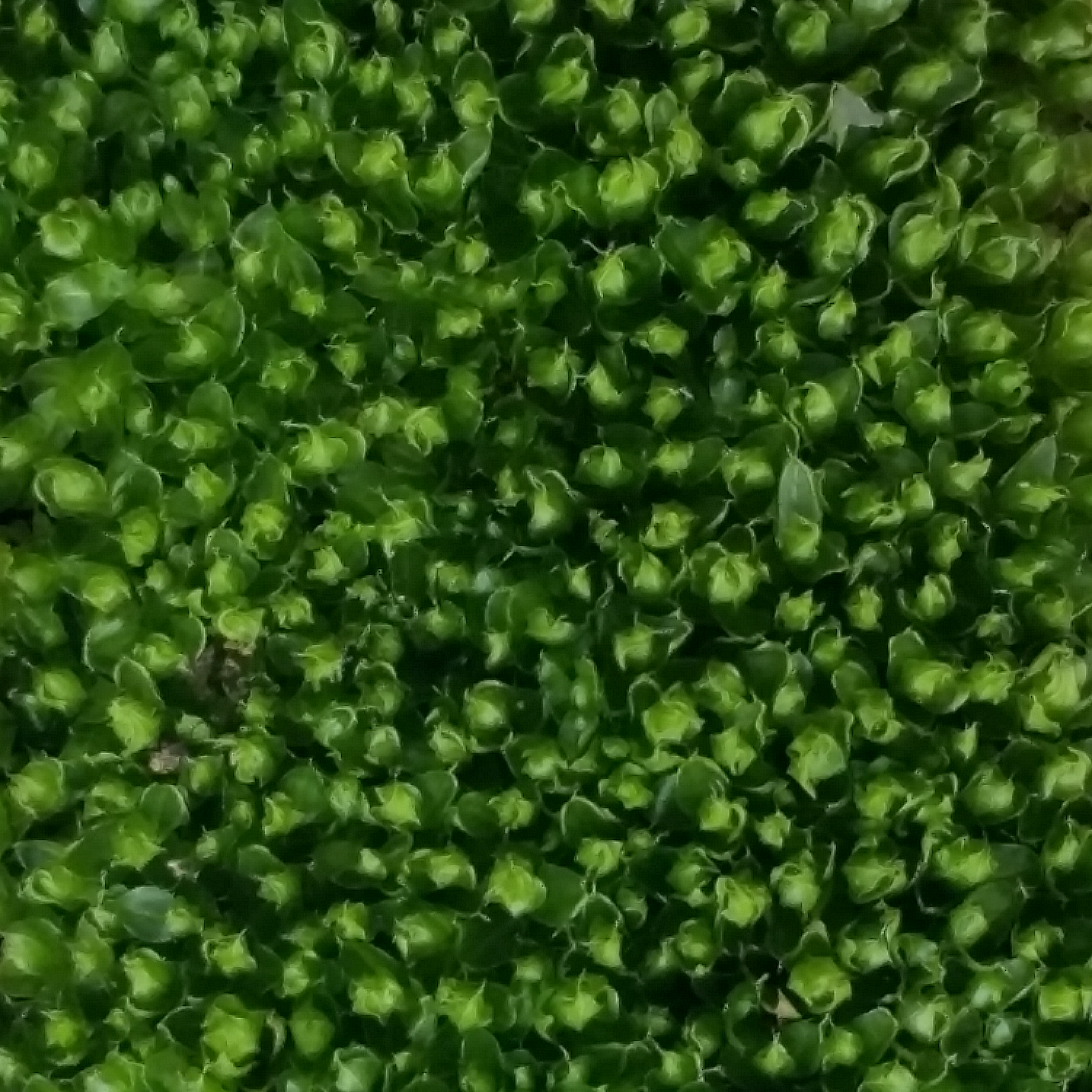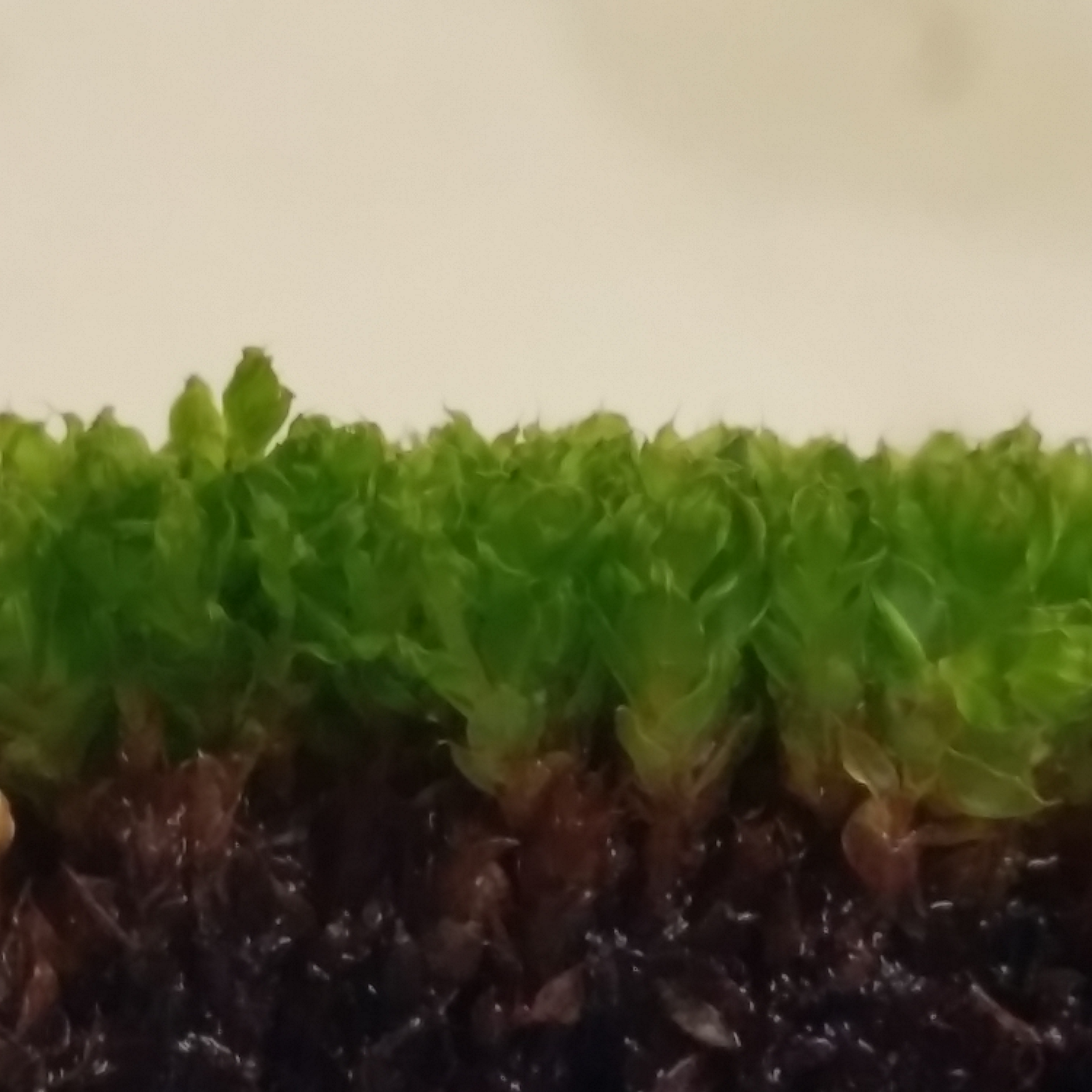 Mosses do not have true roots. They have rhizomes that anchor the plant to the soil and send up buds for new individual moss plants, but the rhizomes do not transport water like true roots. Mosses absorb water, nutrients, and carbon dioxide through their leaves. 
The rhizomes are fine and grow at the surface of wherever they are planted, so they do not require deep soil. As a result, moss can grow in any porous surface, like tree bark or a stone (but maybe not on a rolling stone!). So moss can thrive in the small amount of soil in your ornament. The moisture sealed inside the globe will keep the air humid and supply the leaves with water.
Mosses also do not flower or make seeds. They produce tiny spores that are difficult to see without magnification. The spores are carried by wind until they fall, and there they wait for the right conditions to grow into new moss plants.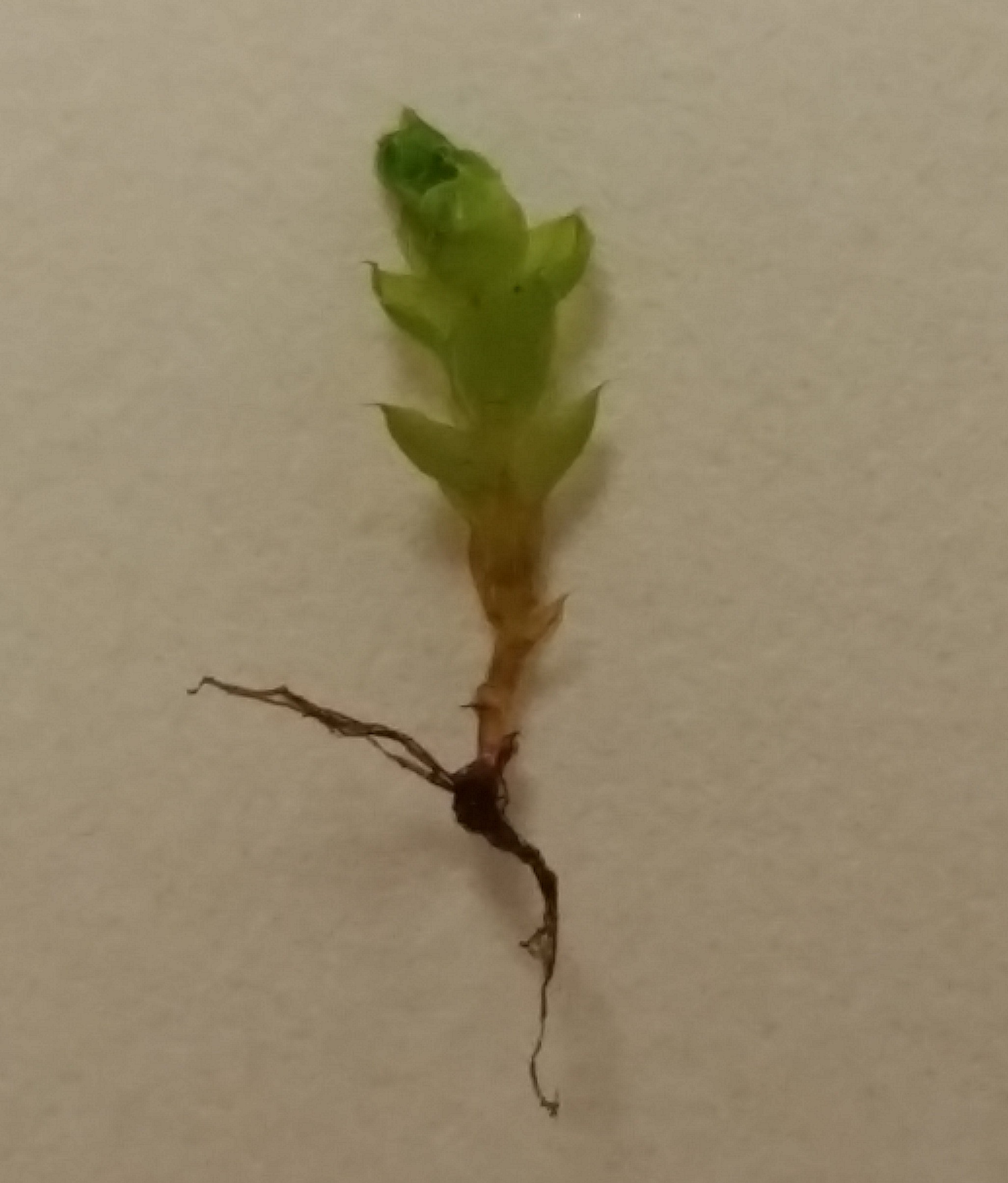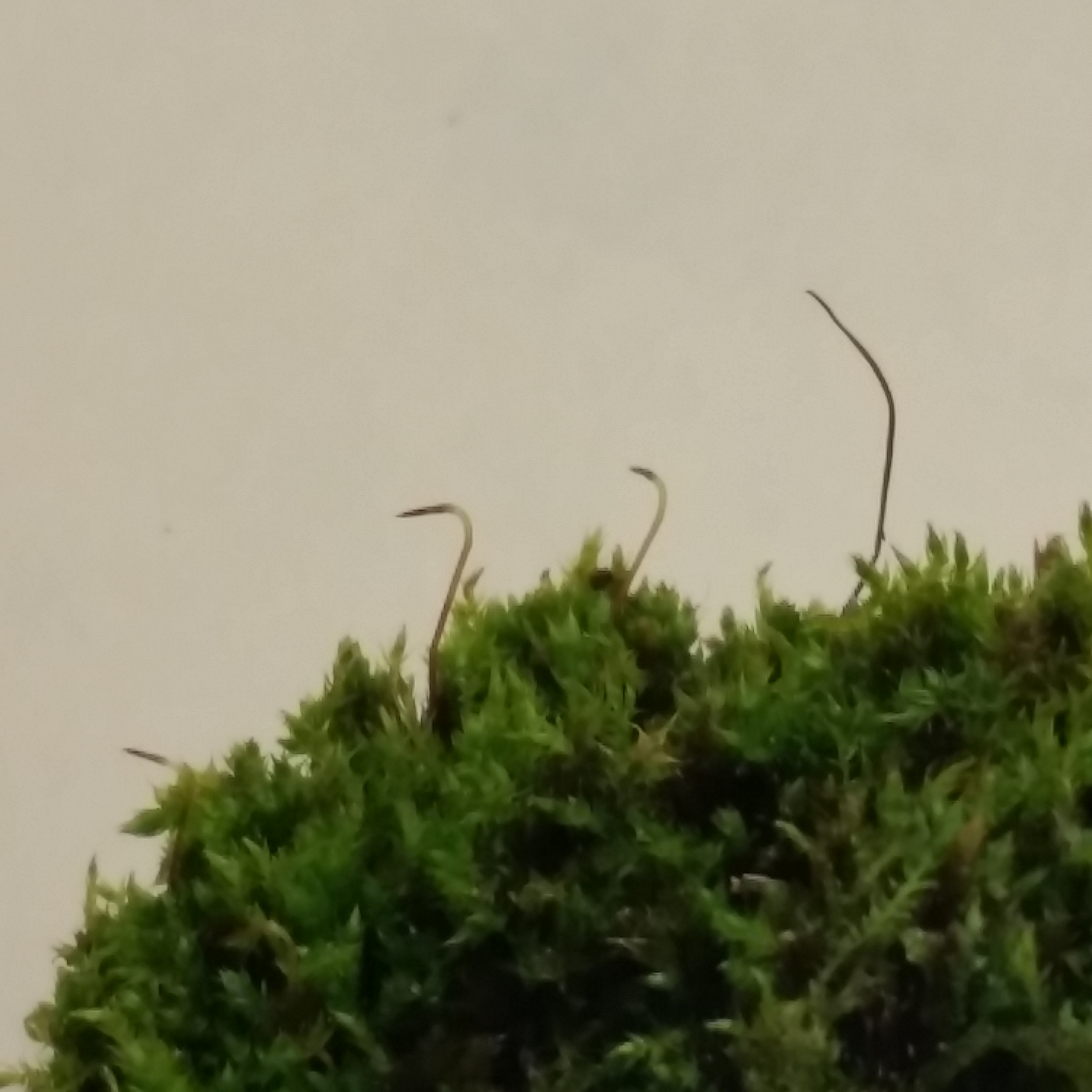 If your moss dries up or becomes dormant, do not despair! You can bring it back to life by soaking the dry clump in water and keeping it moist. This will reinvigorate the dormant moss and activate spores that are lying hidden in the dry moss, enabling them to grow into new moss.