Bright blooms never last long enough for me—but I've found an easy way to preserve the color and beauty of favorites. Lately, I've been pressing flowers to give them a second chance to be appreciated—ranunculus, chamomile, and more.
The process is straightforward, using things you have around your home. And it's easy enough that you can do it with kids.
---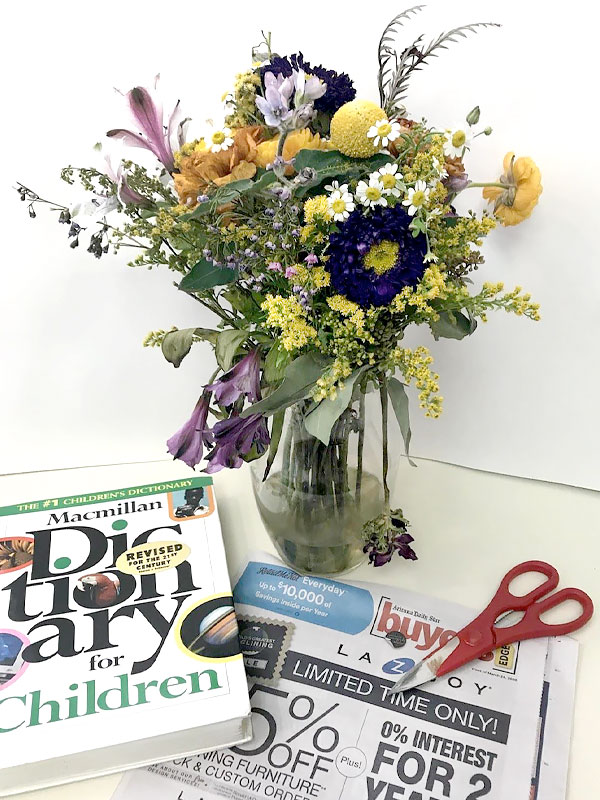 You will need the following:
Scissors
Newspaper or parchment paper
A few heavy books: I used a dictionary and thesaurus, but cookbooks, or even Harry Potter books, work well
Flowers (see note below)
Spatula
Optional: card stock for homemade cards, gift tags, etc.
Directions:
Gather your favorite flowers—if the blooms come from your own garden, all the better for gift purposes. Choose bright ones without blemishes. The best ones lie flat easily. Disc flowers, like sunflowers, are hard but not impossible to press. You could also press just a few petals of a large flower. The thickness of the flower center matters more than the general size. I would recommend pressing blooms that are in season and have just opened up. Use scissors to trim them down to just the blossom part.
 
Put a heavy book on a flat surface. Lay a few sheets of newspaper or parchment paper on top of the book. Place the flowers on the paper, as flat as possible, leaving plenty of space in between each bloom.
 
Add another layer of paper, topped with your second book. If you have a lot of flowers to press, you can fit a few layers of flowers and paper (I recommend no more than three) in between books.
 
Leave in a dry spot for two weeks. The flowers are ready when they are completely dry and papery. Use a spatula to get them off the paper.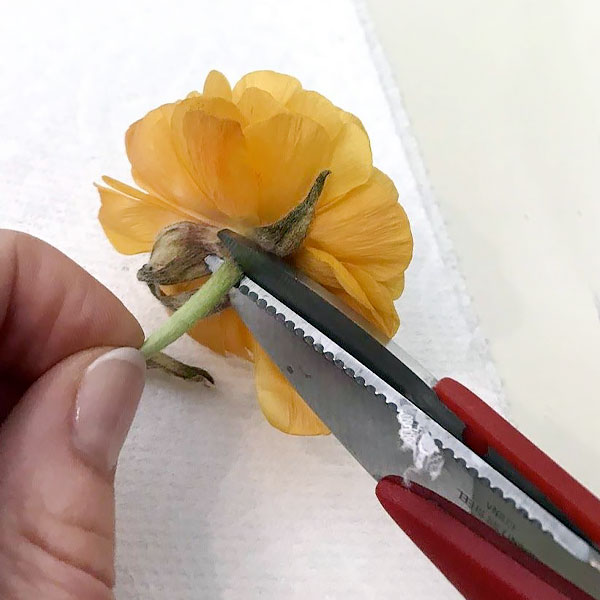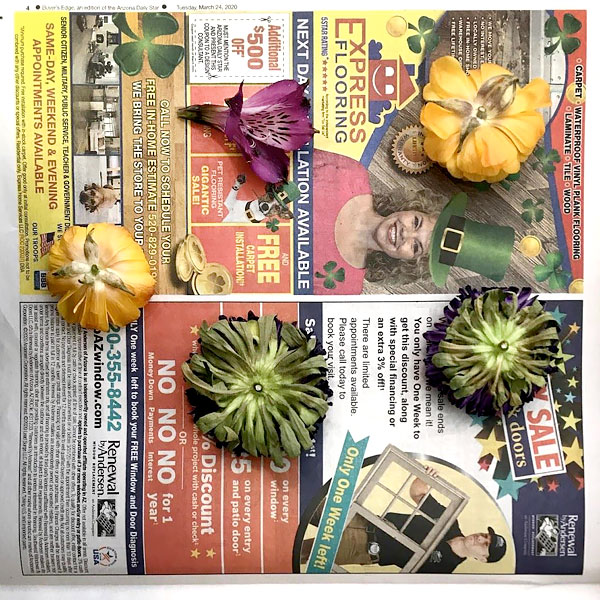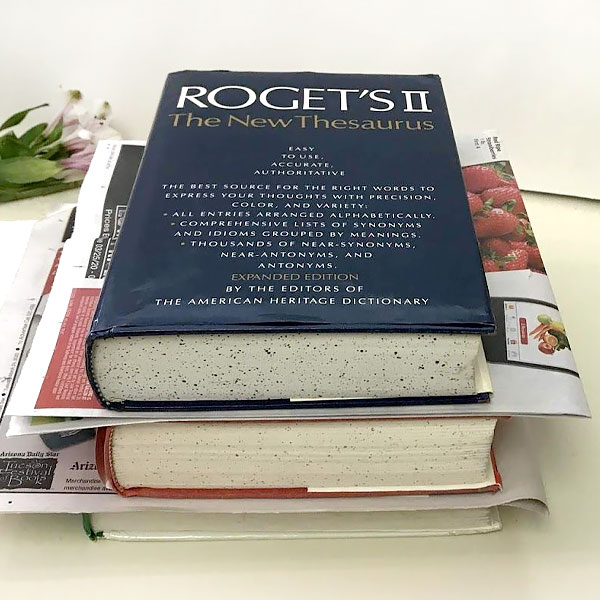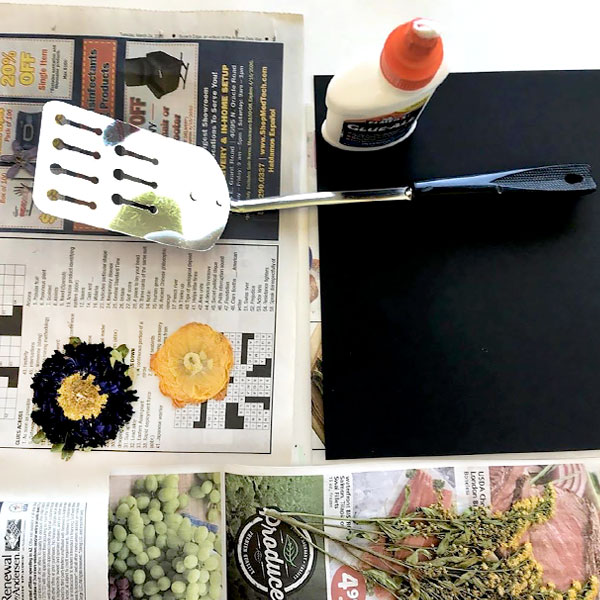 ---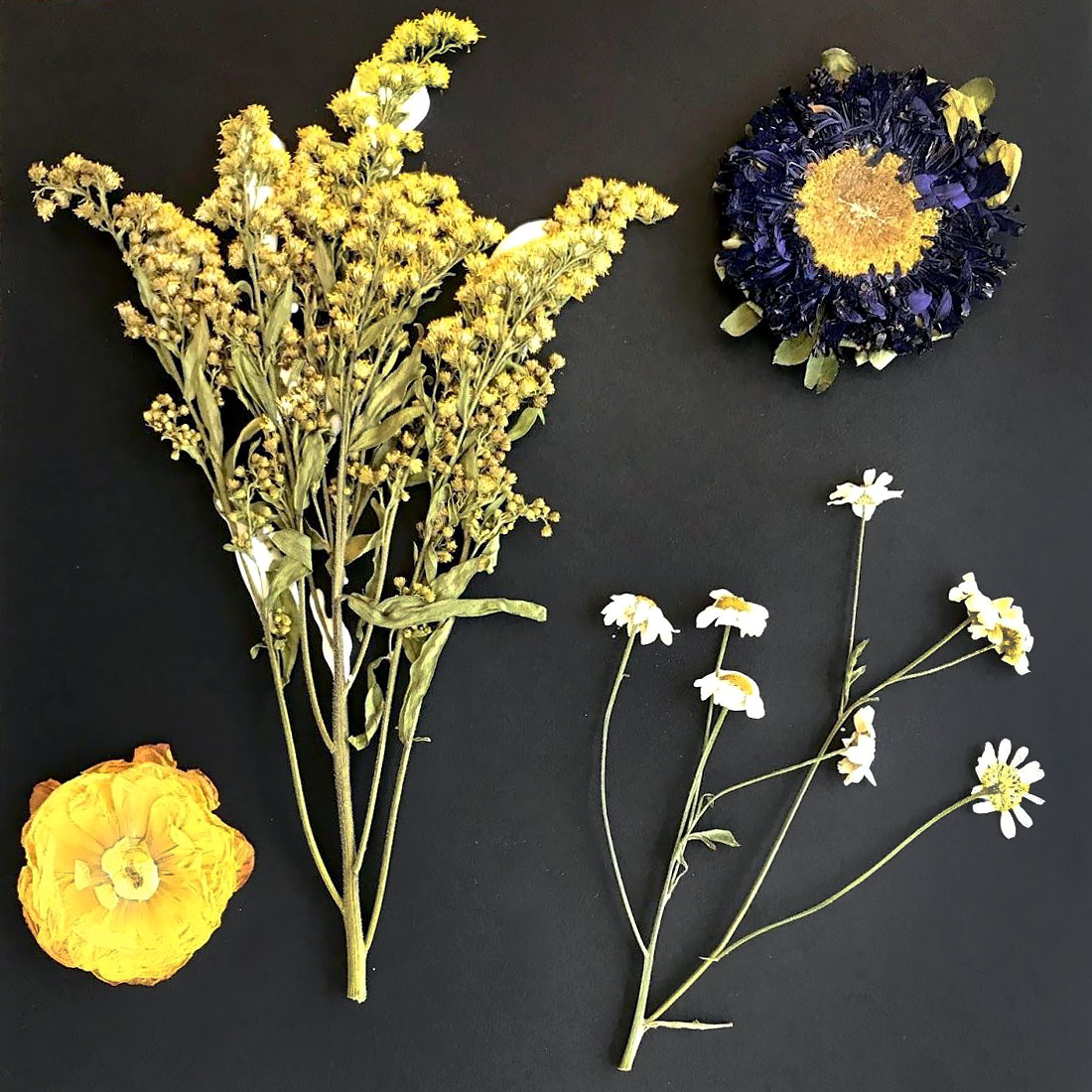 Dried flowers are great embellishments. Use them to decorate a handmade card for someone or make a gift tag. If you want to keep them for yourself, you can mount them in a scrapbook or frame them for your wall. The easiest way to mount pressed flowers on paper is with simple Elmer's Glue.
Title:
Coordinator, Youth & Family Programs