Ring in the new year with our staff's creative interpretations of the circle, the ring, the wreath.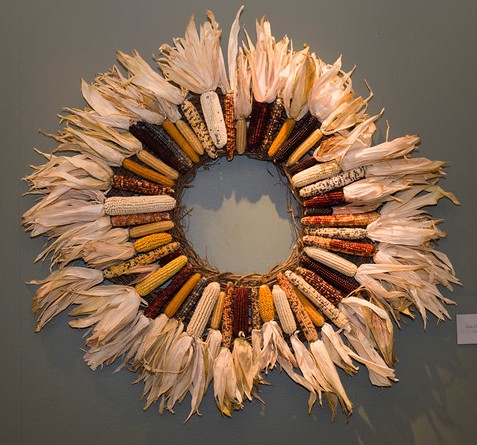 Flint. Dent. Sweet. Flour. Pod. Pop. Regenstein Fruit & Vegetable Garden horticulturist Lisa Hilgenberg celebrated these six major types of corn—and beautiful heirloom varieties with names like 'Blue Jade', 'Glass Gem', and 'Golden Bantam'—in a seasonless sunburst.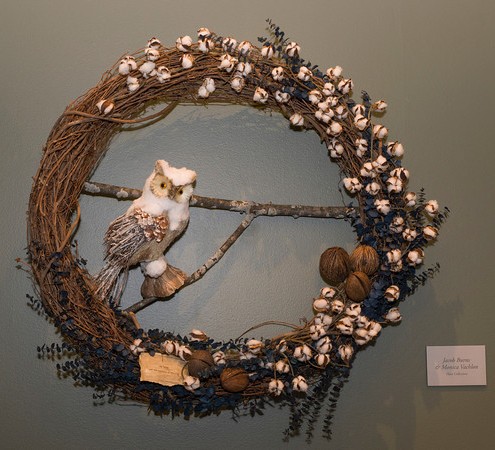 Monica Vachlon (administrative assistant of horticulture) and Jacob Burns (herbaceous perennial plant curator) built a wintry vignette around a charming mascot dubbed "Mr. Who."
Children's educator Kathy Johnson used just one ingredient for her made-by-hand wreath: natural raffia. It's hand-knotted into evergreen sprays and red berries, and crocheted into a lifelike cardinal couple, nesting at the bottom.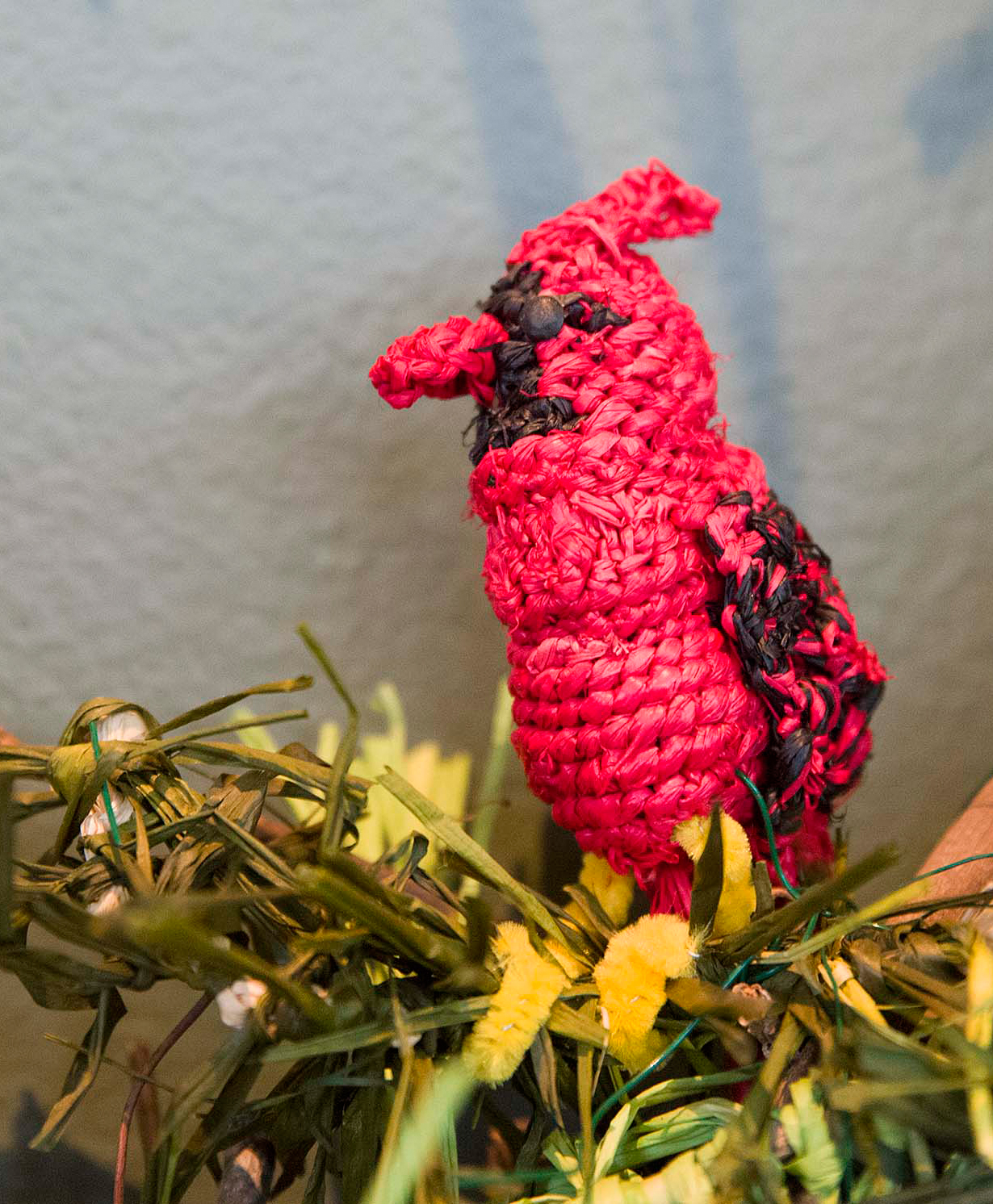 A nursery grower in our production greenhouse by day, Lorin Fox is an artist and woodcarver off-hours. A close look at his wreath reveals the mushrooms he hand-carved from tagua nuts and cedar.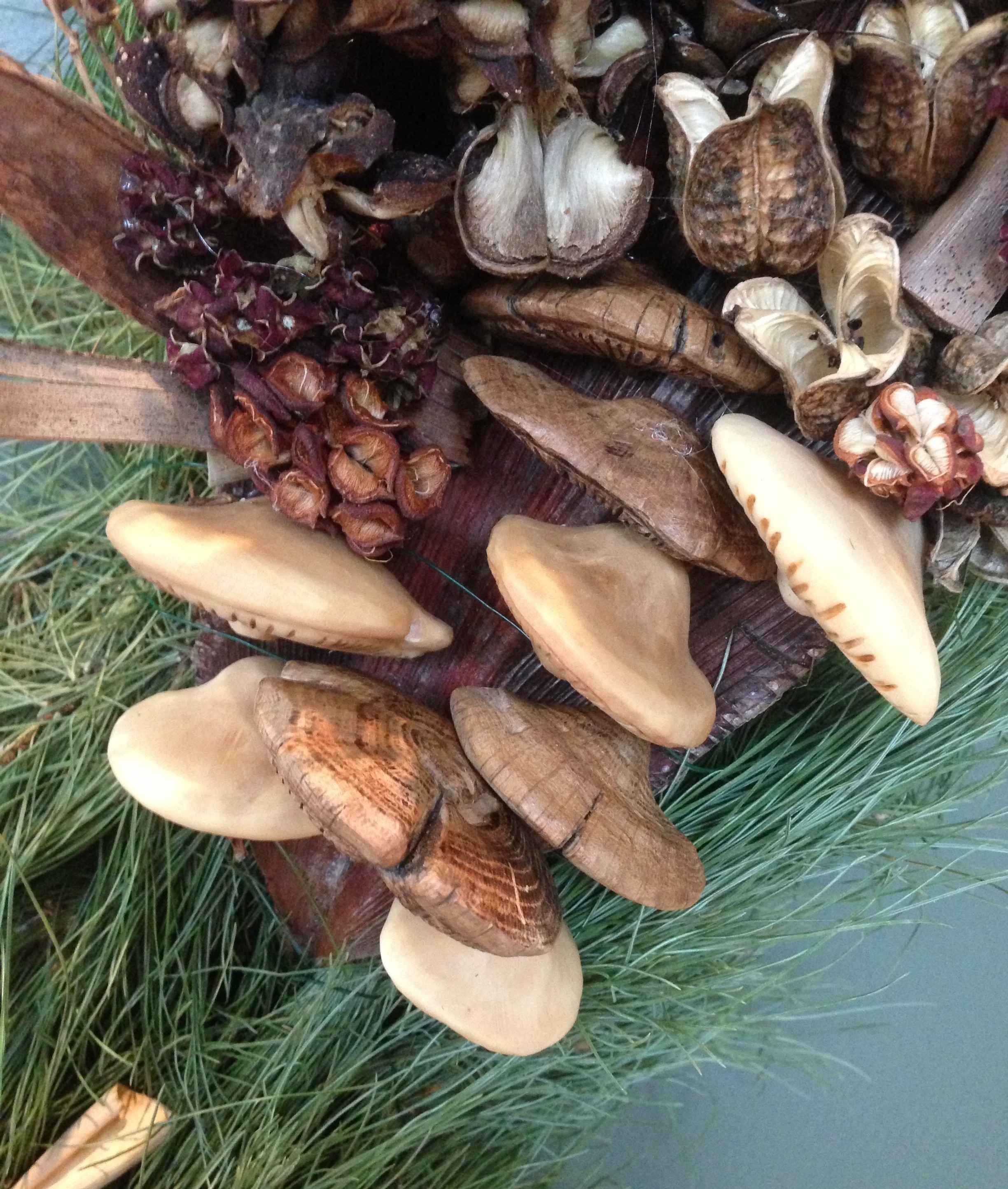 The supersized fruit of 'Ralph Shay' crabapple dot the centers of milkweed pod "flowers" on this dramatic, dried Baptisia wreath by ecologist Dave Sollenberger. He foraged all of the materials from gardens here and at home.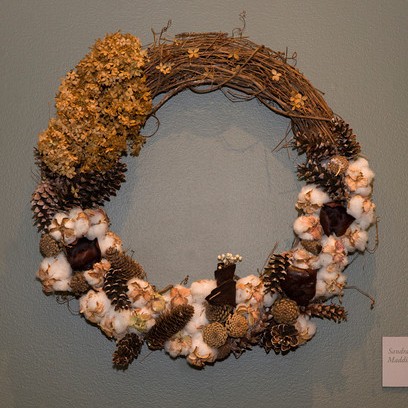 So thoughtfully did the team from the Development Department (spearheaded by Lisa Bakker) brainstorm, gather, and plan for their wreath that it took them just two lunch breaks to assemble and decorate it.
All summer long, assistant horticulturist Leah Pilon kept a sharp eye out for materials that dried well: the Carex seed pods, okra, millet, dried flower heads (Green Ball dianthus), and Engelmann creeper vine (for the bow) were all collected in the Fruit & Vegetable Garden.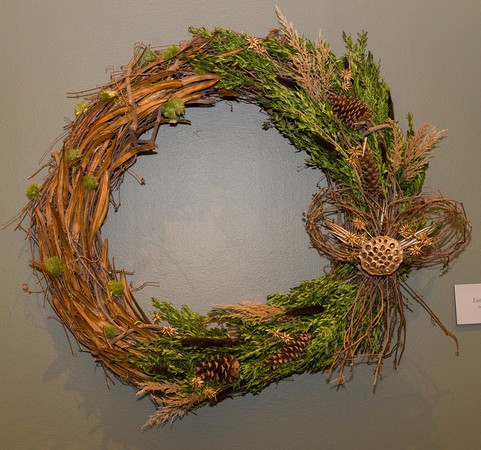 Horticulturist Ayse Pogue paid tribute to her Mediterranean roots with a fragrant wreath made of juniper and olive branches. Tucked in in delicate sprays, tiny spray-painted alder cones stand in for "olives."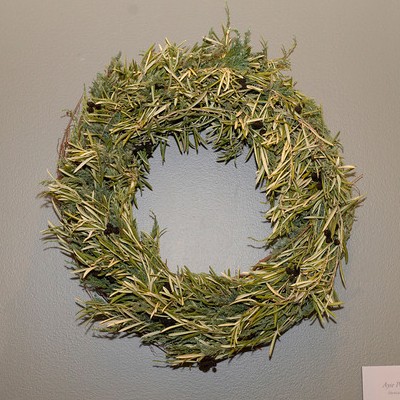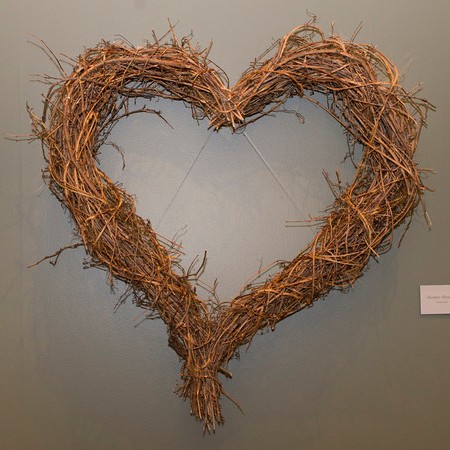 In simplicity is elegance. Made from grapevines growing in the McDonald Woods, this heartfelt wreath by senior horticulturist Heather Sherwood can hang indoors or out. Leave it up straight through February 14.