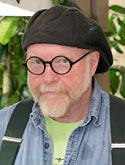 Andy McGhee
Aquaponic Specialist, Windy City Harvest
@email
Andy McGhee had retired before joining Windy City Harvest as a volunteer in late 2011. With a lifelong interest in biology and natural systems, and an interest in alternative uses of resources within the modern urban environment, he now focuses on alternative and experimental growing technologies that may be adapted to future urban agriculture enterprises. He designs and builds aquaponics systems for the Windy City Harvest program, and manages the daily operation of the program's aquaponics system. McGhee teaches one-day seminars in the theory, design, and practical management of aquaponics systems as well as instructing the Windy City Harvest industry-specific certificate course in Aquaponic Production, with sessions offered in spring and fall.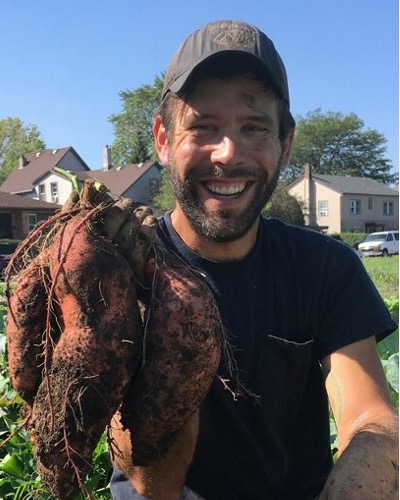 Joe O'Meara
Small Farm Business Manager
@email
Joe O'Meara joined Windy City Harvest in 2023 as the Small Farm Business Manager. He brings over a decade of growing experience in a variety of settings. Joe's passion has always been food-related, with his first career in the restaurant world. After attending Kendall College for the culinary arts, he discovered an appreciation of locally grown produce while running the event kitchen at Frontera and Topolobampo. He transitioned from chef to farmer, starting at City Farm, then spending a few years at Tempel Farm Organics as the Assistant Farm Manager and Radical Root as the tractor operator. As their first Farm Coordinator, Joe designed and implemented a garden for people with special needs at Opportunity Knocks nonprofit in Maywood.  At Council Oaks Montessori School in Blue Island, Joe pioneered a farm-to-table program, managed the school kitchen, and developed a school learning garden and orchard. While launching and operating his own project, BIOS Farm, Joe ran a 2-acre urban farm in Blue Island for 5 years, with a successful CSA model and thriving market sales. He is passionate about growing food, native plants and insects, and is excited to share his expertise with Windy City Harvest programs.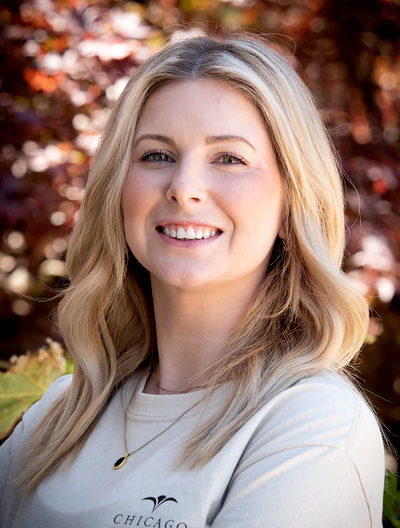 Kate Pinkston
Culinary Nutrition Coordinator
@email
Kate Pinkston joined Windy City Harvest in 2022 as the culinary nutrition coordinator. She works with the VeggieRx program, the retail team, and the dietetic interns, and she maintains the commercial kitchen at the Farm on Ogden. Pinkston is a registered dietitian nutritionist with a passion for sustainability and connecting people with food, nutrition education, and resources to help improve health and overall well-being. Through a lens of growth and sustainability, she aspires to expand the nutrition and culinary education provided through Windy City Harvest.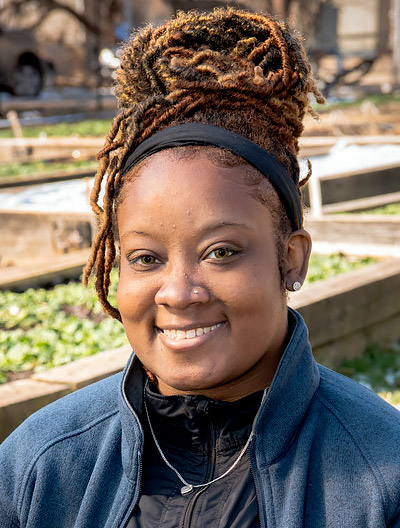 LaQuieasha Reed
Market Coordinator, Farm on Ogden
@email
LaQuieasha Reed joined the Windy City Harvest team in 2020. She first went through the 13-week Corps program and then joined the Apprenticeship program in 2021. During her time at WCH, she has helped with different programs including VeggieRx. Reed is a ServSafe food handler, and holds a mental health first aid certificate. In the fall of 2021, she joined the sales team as the sales coordinator and eventually became the market coordinator. She is dedicated to providing an abundance of fresh and local foods to the Farm on Ogden. Reed was raised in the North Lawndale community and enjoys interacting with community members. Customers can come in and listen to one of her awesome playlists and enjoy a unique shopping experience.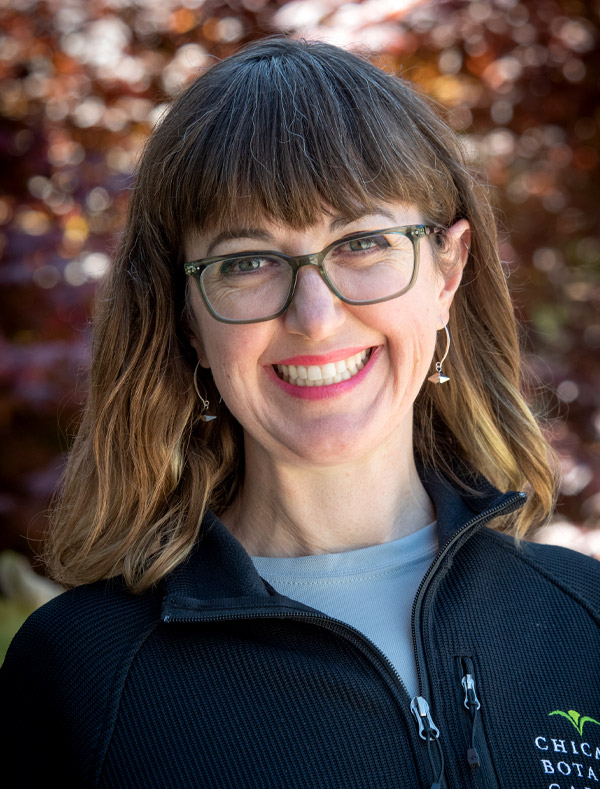 Tiffany Simons Chan, Ph.D.
Data Strategist, Learning and Engagement
tchan@chicagobotanic.org
Tiffany Simons Chan, Ph.D., is a learning scientist and strategist with a focus on leveraging data to drive toward social and environmental justice. In 2022, she joined the Chicago Botanic Garden and Windy City Harvest as data strategist, where she guides the team in building out data-driven decision-making and dynamic reporting processes. Prior to joining the Garden, she worked for six years as a systems analyst at Northwestern University, first with the Kellogg School of Management and then with central IT. She has also spent many years advocating for sustainable food systems and environmental education in the Chicago area, having served as a volunteer in the demonstration garden at Garfield Park Conservatory, farm camp educator at Prairie Crossing Learning Farm, and education coordinator and executive leader at Eden Place Nature Center. She earned her doctorate in learning sciences from the School of Education and Social Policy at Northwestern University, and her bachelor of science degree in cognitive science from the University of California at San Diego. She is thrilled to be working with Windy City Harvest where she can act out her passions for plants, community, and data.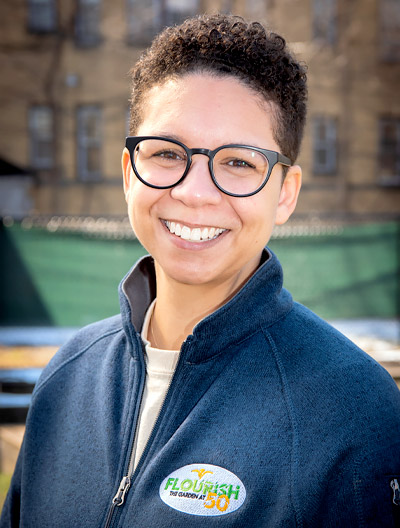 Dominique Stevens
Senior Manager of Health and Wellness, Windy City Harvest
@email
Dominique Stevens is the senior manager of health and wellness for Windy City Harvest. She has been with the Chicago Botanic Garden since 2021. Prior to Windy City Harvest, Stevens worked as an executive assistant. Stevens is a veteran of the U.S. Navy. She graduated with distinction from DePaul University with a bachelor of science in health sciences with a concentration in public health and healthcare policy and practice. Stevens lives on the west side of Chicago with her husband, two sons, and two cats.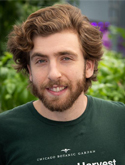 Zachary Harmon
Zach joined our team in 2021 and maintains our 60,000-gallon aquaponic greenhouse growing year-round produce with the help of our tilapia and koi. He works alongside our transitional job trainees and apprentices through seeding, transplant, and harvest of our lettuce and herbs using a fraction of the water and space needed for traditional agriculture. Zach has a bachelor's degree in sustainability studies with a focus on natural resource management from the University of Texas. He spent some time working in the solar energy sector while working with farms on the weekends. In order to focus on sustainable agriculture full-time, he followed an opportunity to work on a farm in southern Chile in while constructing an aquaponics system. Chicago's urban agriculture community has renewed his hope for sustainable living in modern life. He appreciates Windy City Harvest's ability to bring fresh produce, job opportunities, green space, and life to the community.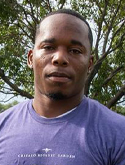 Eddie Howard
Eddie Howard is a Chicago native who grew up gardening with his mother and grandmother from a young age. They were his biggest inspiration to get into agriculture. Eddie joined Windy City Harvest as a program participant in 2020. He began as a production assistant and graduated from the Apprenticeship program in 2021, earning an advanced certificate in sustainable urban horticulture from City Colleges of Chicago and sustainable agriculture from the Chicago Botanic Garden. Eddie is also ServSafe and OSHA worker safety certified, incorporating his skills into training our program participants day to day. He was an excellent mentor as crew leader to our Harvest Corps transitional job program participants who are returning citizens to the workforce, encouraging them to continue through Windy City Harvest's continuum of opportunity. Eddie is now our year-round lead Farm on Ogden West Grower and is excited for the experience!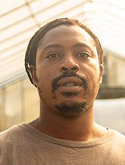 Fred Daniels
Fred Daniels was raised on the south side of Chicago and was first introduced to farming at a young age by his grandmother. She always had a home garden in her backyard, where he spent numerous hours learning about different vegetables alongside her. In 2007, Fred received his culinary arts certificate from Illinois Central College with hopes of becoming America's next top chef. A few years later, Fred discovered his passion for growing food at Growing Home, a job readiness organization focused on incorporating workforce development skill-building while getting healthy, nutritious food into underserved and underprivileged communities. Fred began as an intern and worked his way up to becoming farm director, overseeing urban farm production across several acres. Over the course of ten seasons at Growing Home, he was responsible for market operations, growing site development, training and mentoring of production assistants, crop planning, season extension, beekeeping, annual Midwest Organic Services Association certification, marketing, and sales. Fred has extensive knowledge working with returning citizens, facilitating evidence-based social emotional curriculum aimed at psychological self-sufficiency and conflict resolution using Restorative Justice Training-Kingian Principles of nonviolence. Fred also builds relationships within community organizations such as Grow Greater Englewood and Teamwork Englewood by sharing his expertise on urban agriculture projects. Fred recently joined Wind City Harvest as the Rodeo Farm Coordinator and looks forward to building long-lasting relationships in the North Lawndale community.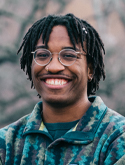 David Wilkerson-Lindsey 
Urban Agriculture Educator – Southside 
David Wilkerson-Lindsey is a lifelong Chicago Southsider. His passion for growing stems from long weekends working in his backyard garden with his mother, a CPS Horticulture Teacher. After graduating from the University of Illinois with a B.S. in Integrative Biology & Environmental Sustainability he wanted to get his hands back into the soil. He branched out from his past work doing biology research in animal behavior and grazing systems to work at an environmental restoration firm and native plant nursery in central Illinois. Since returning to Chicago, he has planted a new perennial home garden with vegetables, fruit trees, and flowers with over 100 species native to Illinois, some of which have found their way onto WCH farms. David joined the Windy City Harvest team in spring of 2022 as a Youth Farm Coordinator. Currently he can be found bouncing around between Farm on Ogden, the Arturo Vasquez Institute, and Washington Park Youth Farm. Working with folks of all ages to share knowledge and resources on bringing biodiversity and healthy food to Chicago neighborhoods.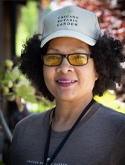 Kenya Vera-Sample 
Urban Agriculture Educator for the North Lawndale Youth Farm 
Kenya's affinity for nature began at a very early age, with countless fishing and hiking excursions with her Dad and gardening with her Grandfather.  She began her career in Urban Agriculture in 2008 in the historic Black Farming community of Pembroke Il. Kenya's love for the environment, community, wellness, and enterprise has advanced her work with organizations' such as Grow Great Englewood, Englewood Village Farms, Urban Growers Collective, Black Oaks, and she is on the Chicago Food Policy Action Council as Co-Chair of "Produce in Protest".  She is an owner and operator of Du Sable City Winery and Vineyards specializing in an agroforestry enterprise that specializes in the cultivation of Elderberry. The vineyard is a part of 100-year plan in Englewood. /p>
Raymond Gardner 
Windy City Harvest Corps Coordinator
Raymond Gardner was born and raised in Chicago. Chicago has always been a place where everybody helps one another. For Raymond, he fell in love with nature as a young man going fishing with his grandad. He remembers playing with the worms and the soil and feeling a sense of joy. That passion lead him into landscaping for extra money and began his interest in entrepreneurship. Raymond worked at Growing Home, a USDA certified farm for 2 seasons. He worked there as a Production Assistant and a crew leader gaining Servsafe and OSHA Training work safety certifications. He was able to become familiar with Urban Agriculture and his love for the field, continued to grow. This led to him 2 seasons as a crew leader at Windy City Harvest where he was able to lead the Corps crew and developed a love for leadership and teambuilding. He worked for Justice Grow for a year in the cannabis industry. Eventually, he found his way back to Windy City Harvest, where he now serves as the Harvest Corps Coordinator, were he does the recruiting for Corps program and crew leaders, job placements as well as being a strong mentor for the Corps crews and crew leaders throughout the seasons. He also stays in touch with our Corps Alumni's, while developing his expertise working with transitional jobs and workforce development programs.