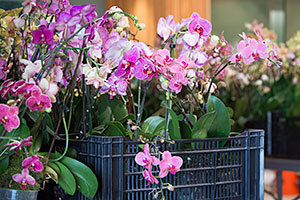 Thursday, March 30, 2017
10 a.m. – noon: Garden Plus, Director's Circle, and President's Circle members only
Noon – 2 p.m. – Garden members (all levels of membership) only
2 – 4 p.m. – Public welcome
Nichols Hall

Ready to buy an orchid? The Garden Shop sells several varieties and mini-orchids, and vendors sell them at the Orchid Marketplace on weekends. Don't miss the post-Show Plant Sale. Many of the plants featured in the Show will be for sale at bargain prices.