Let our students inspire you to try something new or even make a career change.
Our certificate programs offer something for everyone, from the beginner to the professional.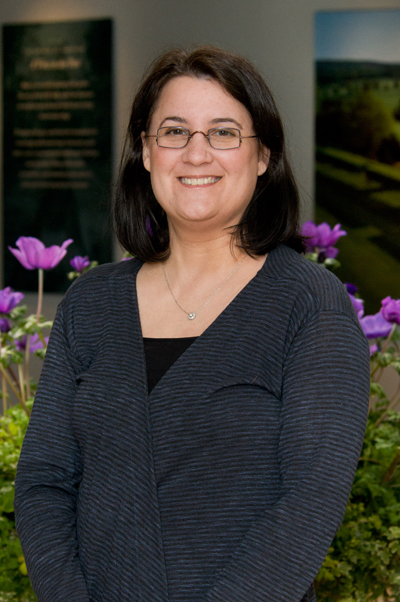 Garden Design
Audrey Bregman, Current Garden Design Student
"A great way to enter the green industry"
Audrey Bregman already had a good idea of what it takes to be successful in the green industry; her husband has a successful landscape company on the north shore. "I was working in the IT security field for a large local corporation when my company offered a buyout to employees. I had always wanted to be in a more creative job and we had discussed running the (landscape) business together. This was an opportunity to take the leap."
After helping her husband for a year with the business, she saw a need to have a landscape designer on staff. "I have always been a creative person with several creative hobbies and thought I might be able to help fill the role. I then looked for training, found the Garden's program, and started that winter."
The garden courses have been a great resource for Bregman in her training as well as a way of creating a network of people within the industry. "I have met great industry professionals through the Garden and its teaching staff and I have also made many new friends. Through social media I have stayed in touch and have reached out to several in my professional endeavors. I would definitely recommend the program to anyone looking to break into the green industry."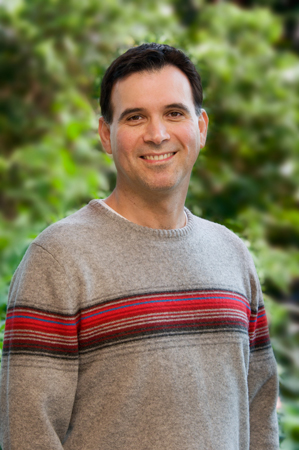 Botanical Art
Paulo Carvalho, Current Botanical Art Student
"I have always enjoyed nature but now I see plants with very different eyes."
Paulo Carvalho spends much of his day sharing his love of music as a piano instructor but has recently discovered a new passion for botanical art.
"My whole life I felt very passionate about drawing and painting, however, my busy teaching schedule always kept me away from pursuing it. As I got older, the desire to explore this field became more and more intense." After a few disappointing starts at different schools he accidentally found out that the Chicago Botanic Garden offered classes in Botanical Art. "I was one of those people who thought they would never be able to draw well, but my first class, Botanical Drawing 1, was a very pleasant and exciting experience. I found out that I actually could draw!"
"At that time I did not have a car. I would take the Metra to the Garden after work, tired from a long day, but once I arrived I was so happy because it was worth every effort. I sometimes would manage to arrive at the Garden a little bit earlier so that I could do a relaxing walk around this fascinating place before class began." Marlene Hill Donnelly was his first instructor in the botanical art program. "She was a fascinating, competent, and inspiring teacher. I consider myself very lucky to have studied with her."
"I have always enjoyed nature but now I see plants with very different eyes. Now I even have a hard time pulling weeds from my garden, for now I know that even weeds, when seen through the microscope, have their own fascinating life story."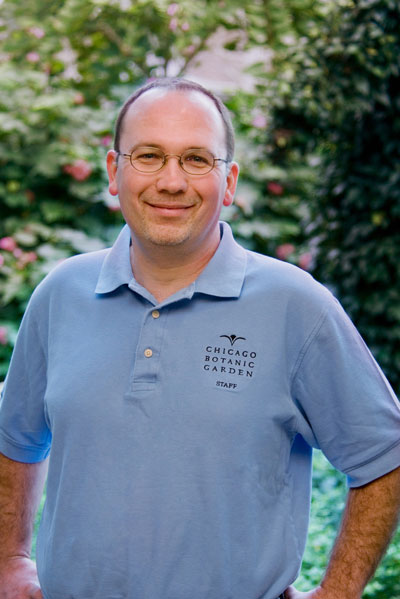 Horticulture
Tom Soulsby, Professional Gardener Certificate Graduate
"I thought I would try just one class to see how it was; it didn't take me long to enroll in every class I could find."
Prior to attending the certificate program, Tom Soulsby worked at a global financial institution as a director and division manager for a team that made loans to small businesses. "I worked with clients throughout the United States, but also had a lifelong personal interest in plants and gardening."
Soulsby wasn't completely sure what he wanted to do when he left banking, but knew he needed the right credentials to make a successful career move. "I wanted an experience that would be appropriate for adult learners, as well as affordable and convenient, and that offered unique access to the plants and professionals that would be critical to my success. The School was the right place for me."
Soulsby says he found a program full of enthusiastic, collaborative students committed to getting the most from this educational experience. "The teachers were great, and brought high caliber knowledge and resources to the program. The classes gave me practical knowledge and skills necessary to be successful in my new career; a great combination of textbook knowledge and hand-on learning in the garden."
An education at the School can open many doors, and for Soulsby it led to a career in public gardening. "I now work at the Chicago Botanic Garden as a horticulturist for the Heritage, Rose, and Lagoon Gardens, as well as an instructor at the School. There are so many other ways to put your School credentials to work, as a landscape designer, a salesperson at a nursery or garden center, a small business owner; a plant broker...the list goes on."
"I love what I do, and the School helped lead me to my new career. Like anything, the more you put into the program, the more you will get out of it."