Friday, August 20, 2021, noon – 5 p.m.
Saturday and Sunday, August 21 – 22, 2021, 9 a.m. – 5 p.m.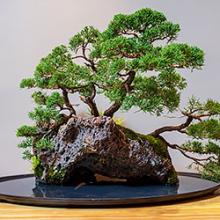 Presented by the Midwest Bonsai Society, this show draws visitors from across the United States and is often regarded as one of the top three shows of its kind in the country. Enjoy a display of 200 bonsai trees, judged by Phil Malhiot. Shop more than a dozen vendors for bonsai trees and supplies. Workshops will be held throughout the weekend for bonsai enthusiasts of all skill levels. Visit midwestbonsai.org for more information on workshops.