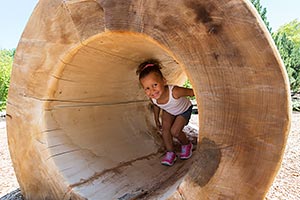 Daily, June 3 – August 27, 2017
10 a.m. – 4 p.m.
Saturdays and Sundays, September 2 – October 1, 2017
11 a.m. – 4 p.m.
Nature Play Garden, Regenstein Learning Campus

Learn about how plants grow and the animals you might find at the Garden. Pollinate flowers, compost with worms, build a life-sized bird nest, explore underwater life and more.  Activities vary from week to week. During inclement weather, activities will move to the Astellas Atrium.