Wednesdays – Sundays
June 23 – September 5, 2021
10 a.m. – 3 p.m.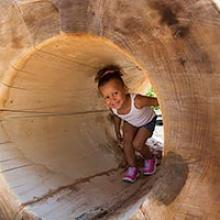 Come visit the Nature Play Garden to roll down the hills, splash in the runnel, and hide in the log tunnels. Join us for facilitated multi-sensory activities and exploration. Children and caregivers can engage in creative play with natural materials. Activities vary week to week.