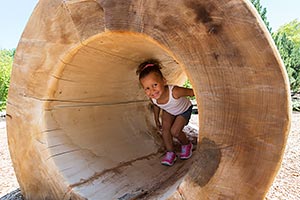 Daily, June 3 – August 27, 2017
10 a.m. – 4 p.m.
Saturdays and Sundays, September 2 – October 1, 2017
11 a.m. – 4 p.m.
Regenstein Learning Campus

Learn about how plants grow and the animals you might find at the Garden. Pollinate flowers, compost with worms, build a life-sized bird nest, explore underwater life and more. Activities vary from week to week. During inclement weather, activities will move to the Astellas Atrium.
Read books and play at Family Drop-In Activity sites and earn prizes! For details and to sign up, visit the Lenhardt Library in the Regenstein Center. All ages are welcome to participate. Click here for more information.