Zebra Longwing: The Friendliest Butterfly Around
A longtime favorite of staff and visitors alike, the zebra longwing (Heliconius charitonius) is native from South America to south Texas and Florida, and occasionally an immigrant can be found as far north as Nebraska! The zebra longwing is the state butterfly of Florida.
One very interesting thing about these beauties is that they roost communally in groups of 25 to 30 butterflies. In the Butterflies & Blooms exhibition, they tend to use the same branch night after night and can be seen in the morning all resting together. These friendly butterflies even eat together, bask together (open their wings to gain warmth from the sun), and take flying trips together around the house.
The zebra longwing is extremely calm and easy to approach, so it's a super fun addition to our butterfly family. You're sure to see some on your next visit to Butterflies & Blooms.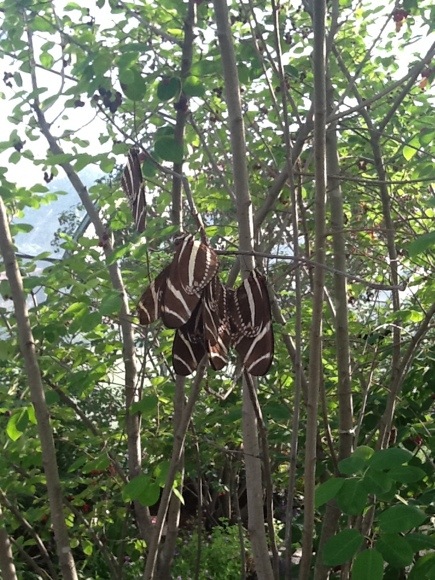 Zebra longwings rest together on their favorite branch.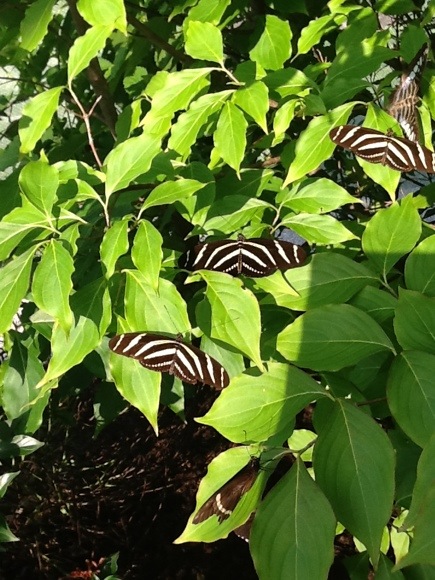 A trio of zebra longwings basks together in the sun.