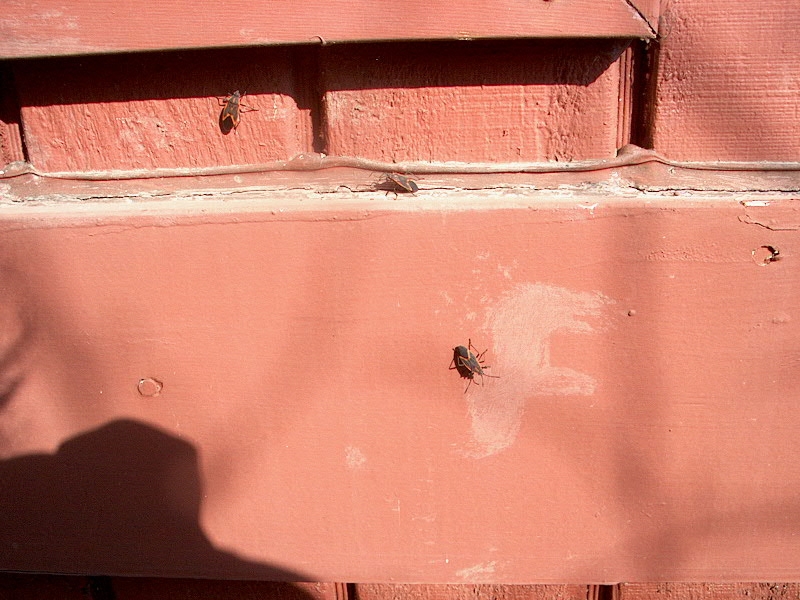 They're all over the Learning Center and maybe around your house, too. They are boxelder bugs, and although they are a nuisance, they are harmless.
So while they are bugging us, let's find some things to admire about them.
First let's answer the question: Why are they all here right now?
It's all about their life cycle. These insects spend their youth in the woods during summer, growing up flightless. In late summer/early fall, their wings develop and they can take flight, seeking a nice, cozy place to spend the winter. Can you blame them for wanting to come into our comfortable homes? OK, don't answer that.
They belong to a group of insects commonly called "true bugs." Insects in this order are distinguished by their straw-like sucking mouth part, which they use to feed on the juices of plants. You see, they don't have teeth, so they can't bite you!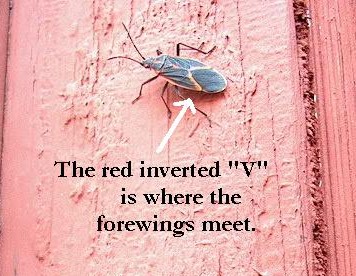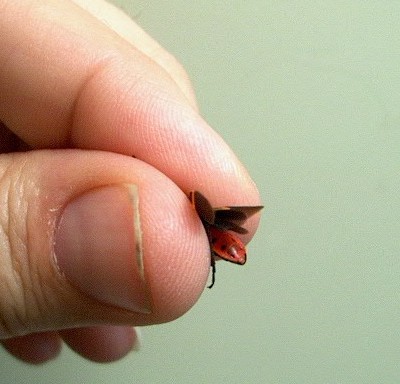 These insects also have two pairs of wings that cross in the back. The forewing is thicker than the bottom of the wing and this gives true bugs a distinctive "X" or inverted "V" on its back.
Now let's talk about that beautiful red color! Watch one fly away and it will flash its sassy red abdomen. In nature, red coloring usually warns predators that this creature will taste bad. I was not able to confirm whether boxelder bugs taste bad or just mimic other bitter tasting bugs. Either way, I don't recommend trying them yourself. And I must warn you that if you smash this bug on your wall or any fabric, that red color can stain.
While these insects are related to stink bugs, boxelder bugs do not have a bad odor. The bug I was holding in this photo must have been regretting this fact.
Wikipedia lists some other names for boxelder bugs, including "zug." So when you see these creatures congregating on a sunny spot don't say, "Ugh!" Say, "Zug!"