Look up! In partnership with Friends of the Chicago River (FOCR) and the Forest Preserves of Cook County (FPCC), an osprey nesting platform was installed along the North Branch Trail at the south end of the Chicago Botanic Garden near Dundee Road.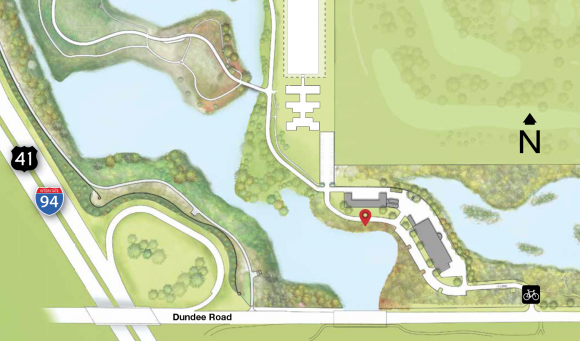 The osprey is listed as an endangered species in Illinois, which means it's at risk of disappearing as a breeding species. Fish-eating raptors that migrate south and winter from the southern United States to South America, osprey are often seen during their migrations—yet few remain in Illinois to nest. The lack of suitable nesting structures has been identified as a limiting factor to their breeding success here.
Males attract their mates to their strategically chosen nesting location in the spring. In order for a nest to be successful, it must be located near water (their diet consists exclusively of fish, with largemouth bass and perch among their favorites), the nest must be higher than any other nearby structure, and it must be resistant to predators (think raccoons) climbing the nest pole and attacking the young.
FOCR and the FPCC sought out the Garden as a partner for an installation site, in large part owing to the Garden's strong conservation messaging and proximity to other nearby nesting platforms that have been recently installed (two are located alongside the FPCC's Skokie Lagoons just to the south).
The Garden's nesting platform was installed atop an 80-foot "telephone pole," set 10 feet into the ground and extending upwards by 70 feet. The 40-inch hexagonal nest platform atop the pole has a wire mesh on the bottom so that water can pass through the sticks and stems that the osprey will bring to construct the nest.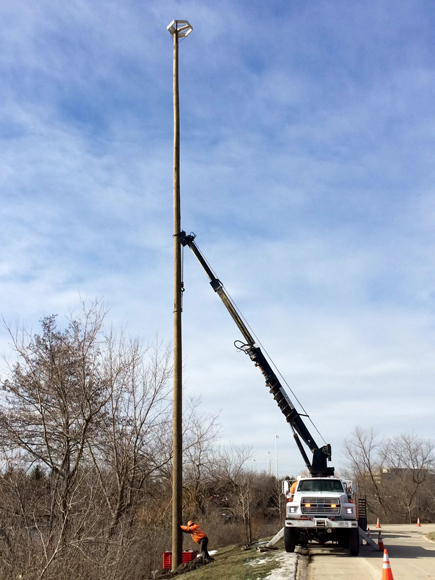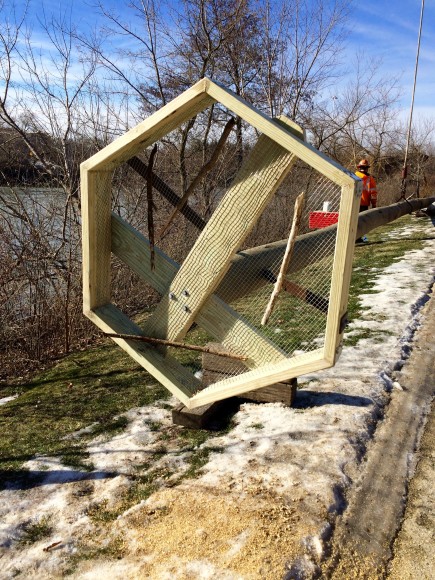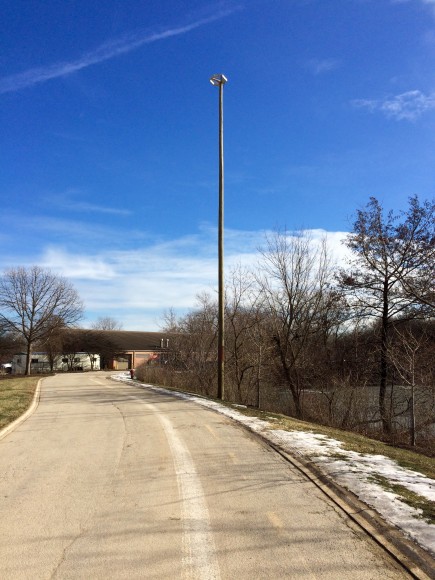 With the osprey nesting platform now in place, our hope is that within the next few years, a migrating male will select the site and pair with a female. Osprey generally mate for life, though they're together only during the breeding and rearing seasons.