The Krasberg Rose Garden is naturally romantic. As with fine wines, the descriptive words for roses are rich and varied. Among the 5,000-plus rose bushes planted are some that speak the language of love through their names.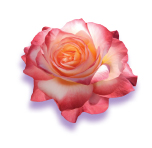 'Love'—Big. Scarlet. Fragrant. The very definition of a romantic rose.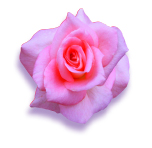 'Tiffany'—Rosy pink, strong fragrance, and the perfect name for a proposal.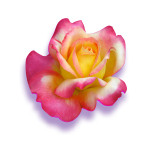 'Love and Peace'—A beautiful combination: yellow, edged in pink. And that fragrance!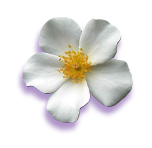 Starry Night™—Five pure white petals sparkle like the stars in your true love's eyes.
Some roses speak of love through scent. American historian Alice Morse Earle writes the following in "Old Time Garden": "The fragrance of the sweetest rose is beyond any other flower scent, it is irresistible, enthralling; you cannot leave it." Breathe deeply, and perhaps you'll detect myrrh, musk, apple, cinnamon, grape, damask, lemon, vanilla, pepper, pine…and, of course, tea, one of the richest of rose scents.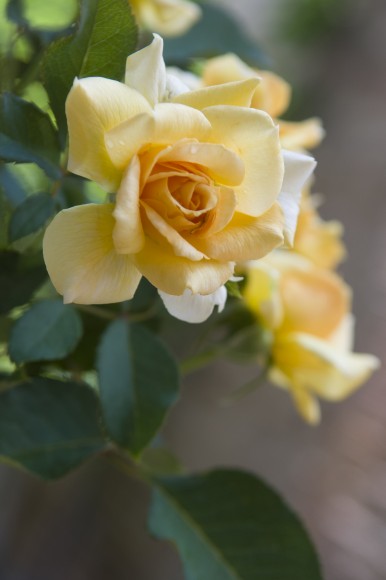 Honey Perfume™—The perfect name for a strongly spicy, apricot-yellow rose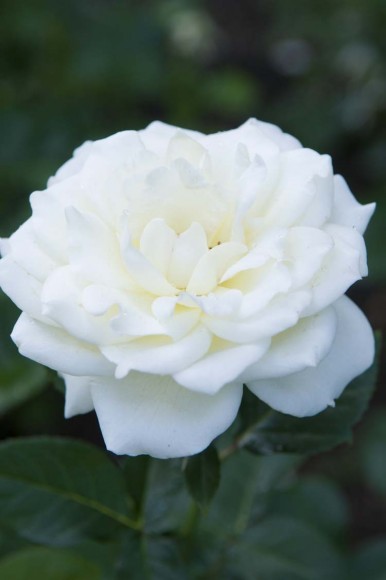 Moondance™—The clusters of clear white flowers give off the scent of raspberries.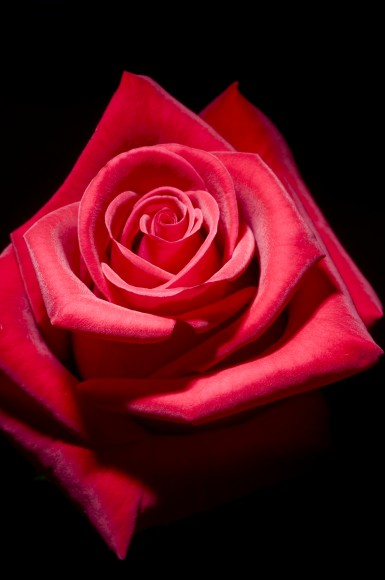 'Lover's Lane'—A rich red cultivar of Rosa × odorata, the genus of all tea-scented Chinese roses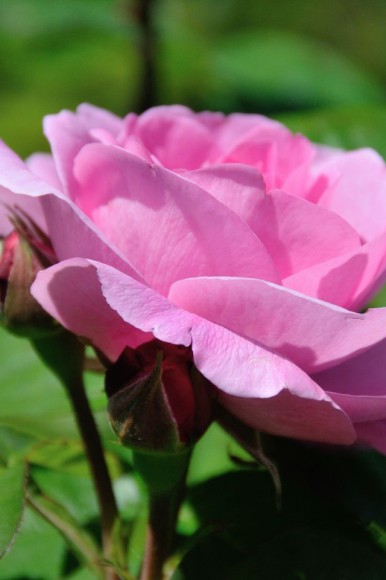 Gertrude Jekyll— The classic scent of old roses is strong in this big, ruffly, old-fashioned rose.
Finally, some roses have romantic stories to tell. The Portland rose (Rosa 'Comte de Chambord') was a gift to the Empress Josephine, who established the greatest rose garden of its time at Malmaison. The cabbage rose (Rosa x centifolia), known as the "100-petaled rose," is a beloved subject and symbol in Dutch still-life paintings. Autumn Damask rose (Rosa 'Autumn Damask'), is an Old Garden Rose with a 3,000-year-old connection to the cult of Aphrodite, the goddess of love. 
Take an evening stroll through the roses, and find romance in the Rose Garden.