A dozen red roses say, "I love you," but horticulturists at the Chicago Botanic Garden transcend tradition on Valentine's Day. Read on for thoughtful, unusual, and homemade floral gift ideas.
Spouses can evoke their wedding day by combining flowers from their ceremony and reception into a Valentine's bouquet, said Tim Pollak, outdoor floriculturist at the Garden. Tim would use sweet peas, freesias, and delphinium for a nostalgic, sweetly scented gift. Tropical flowers from spots such as Hawaii and Florida can conjure up memories of a romantic getaway.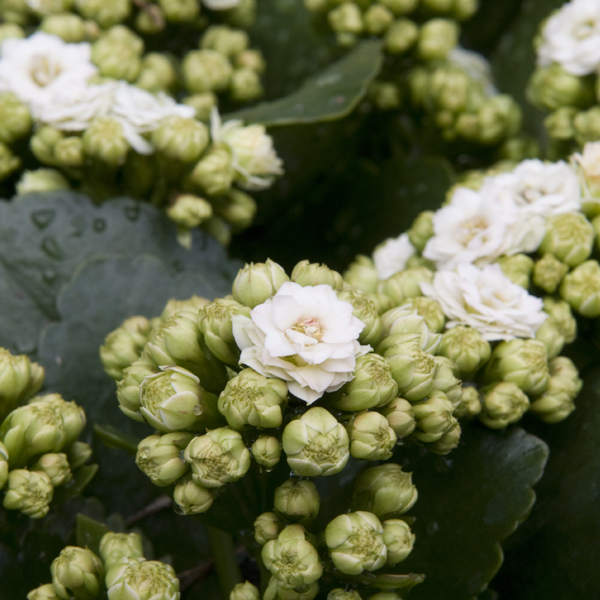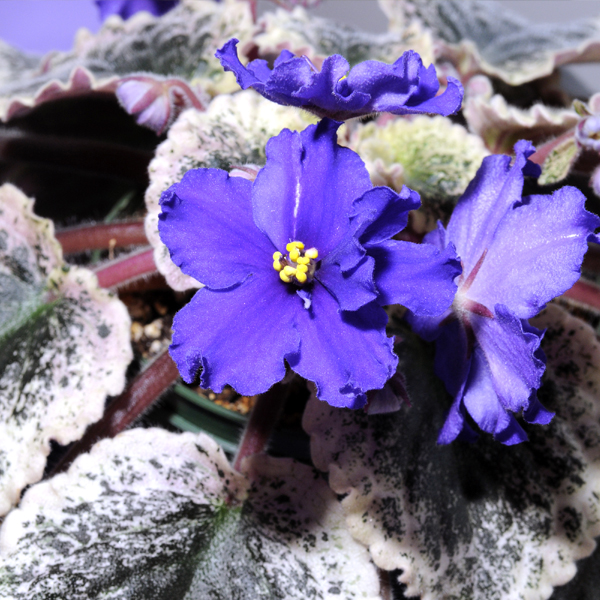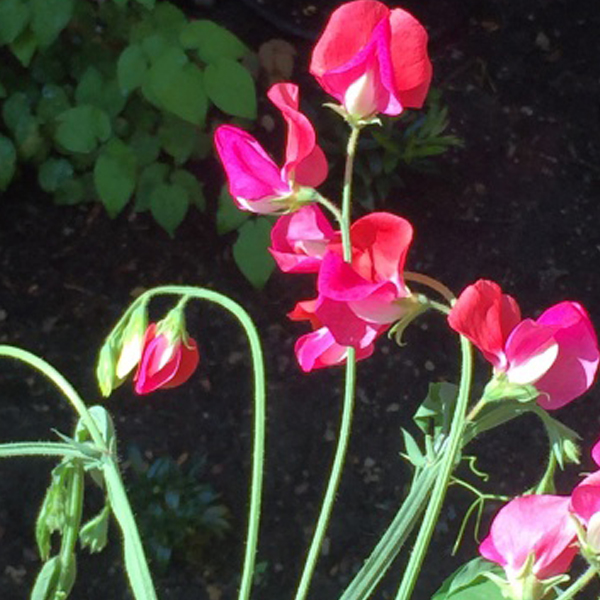 Seeking a seasonal and local bouquet?
Consider some of the dormant shrubs growing in your yard, said Heather Sherwood, senior horticulturist.
A little advance planning can produce beautiful flowering branches from early-spring flowering shrubs, such as forsythia. Prune 2- to-3-foot lengths, put them in a container filled with water, and place them in a sunny location. The bright yellow forsythia flowers will begin blooming in roughly a week, while other shrubs may take longer. Heather likes mixing the forsythia with silvery pussy willow. You can tie the bunch with a big red bow and attach a homemade card with a big "I Love You" on it.
Flowering plants such as kalanchoe, African violets, cyclamen, and azaleas can bloom for weeks and serve double duty in the summer garden. Tim Pollak likes giving indoor blooming plants to friends and family, because they serve as a lasting reminder.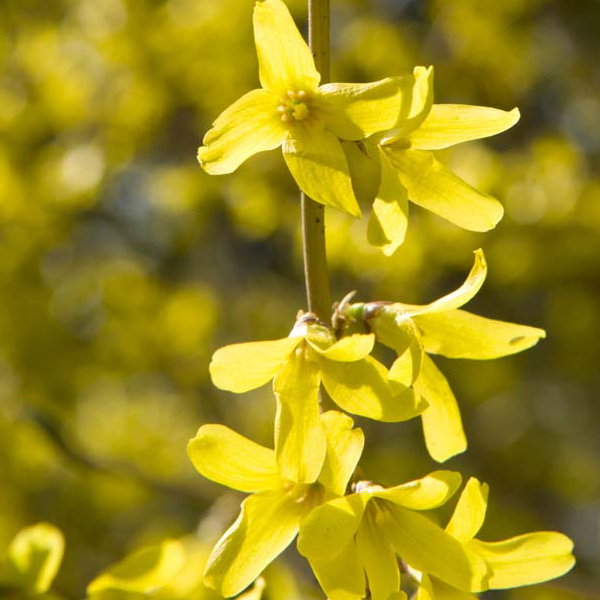 Forsythia (Forsythia 'Northern Sun')
Want to remember Mom on Valentine's Day? Fragrant and long-lasting carnations can denote love for a mother, says Jill Selinger, manager of adult education. Delicate, blooming four-leaf clovers (Oxalis tetraphylla) can boost a friend who's down on his or her luck. The clover leads into St. Patrick's Day and can be transplanted outside in summer. Primroses, symbols of young love, can be put in the garden in spring and come back year after year.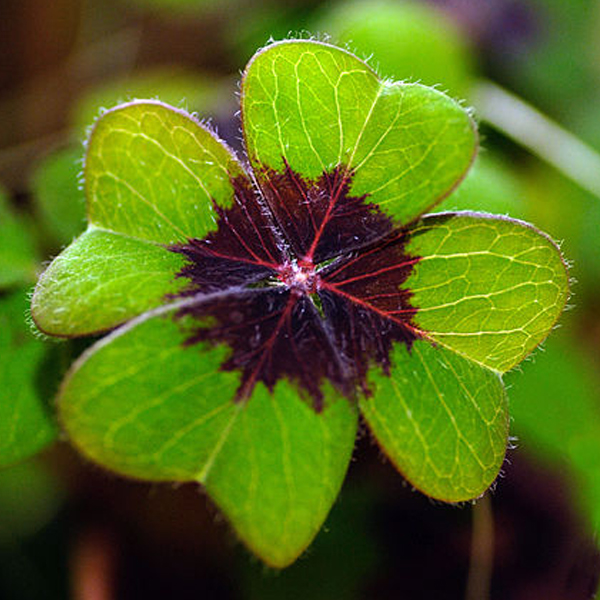 A lucky gift: four-leaf clover (Oxalis tetraphylla) Photo by © Alice Wiegand, CC BY-SA 3.0
Considering a recipient's color preferences can create a Valentine's bouquet that's in harmony with their decor, said Jacob Burns, curator of herbaceous perennials. "Not that many people have red and pink rooms," he said. "If I had to pick, I'd want a simple bouquet of ranunculus, anemones, or tulips."
Presentation adds thought, meaning, and beauty to a floral gift, agrees Selinger. Gardenias, symbols of secret love, can be floated in a bowl, filling a room with their intoxicating scent for several weeks. How about placing a posy or small violet plant in a souvenir mug from a special date or trip? Remember, roses are red, violets are blue…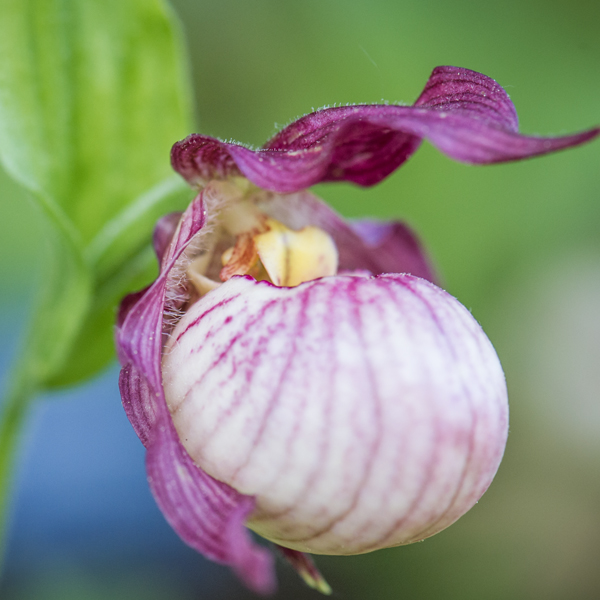 An unusual and stunning gift: this lady slipper orchid (Cypripedium calceolus)
Orchids can make an exotic, very feminine Valentine's gift, and some varieties, such as Phalaenopsis, are very elegant and easy to grow, notes Sherwood. Plant biology graduate student (and our informal orchid spokesperson) Anne Nies recommends adding red and pink orchids—her favorite flower and research subject—into a mixed bouquet to add color, fragrance, and texture. "You can also make a bouquet or arrangement out of orchids alone; they have a wide variety of shapes and sizes," said Nies. Among her recommendations are red Cattleya with their spicy scent, and mysterious-looking, blood-red Paphiopedilum, or lady slipper orchids. She also likes Oncidium 'Sharry Baby', which smells like another Valentine's favorite—chocolate!
---