The Plant Doctor Is in the House
A couple years ago, in early spring, I got the kind of call that puts a "plant doctor" like me on edge. "Come look at the roses right away," someone said. In my 25 years at the Chicago Botanic Garden, no one has ever called me to say, "Hey, Tom, come look at the roses; they look great today!" I'm in charge of plant healthcare at the Garden, so when I pick up the phone, there's usually a problem.
I got the call about the Krasberg Rose Garden following a string of very damp nights that meant trouble—a white fuzz had spread over all the roses. The fuzz was a destructive pathogen that produces mycelium, or fungal spores. It can happen pretty much overnight. We ended up managing the problem, but it was scary to start off a season like that. Roses are tricky, prone to a lot of diseases and insect problems. Our friends at the Missouri Botanical Garden lost all their roses to a virus called rose rosette disease. 
I don't just get calls about diseases or pests such as the emerald ash borer. I get called to the Butterflies & Blooms exhibition if the staff is worried about a larva or to the Elizabeth Hubert Malott Japanese Garden if there's a raccoon problem. I like to say that I'm sort of like a CSI detective when it comes to plants. If a plant is failing, I try to find out why and what it needs. I look at the buds, the stem, the trunk, the root flare, the soil, and the plant's history over the years.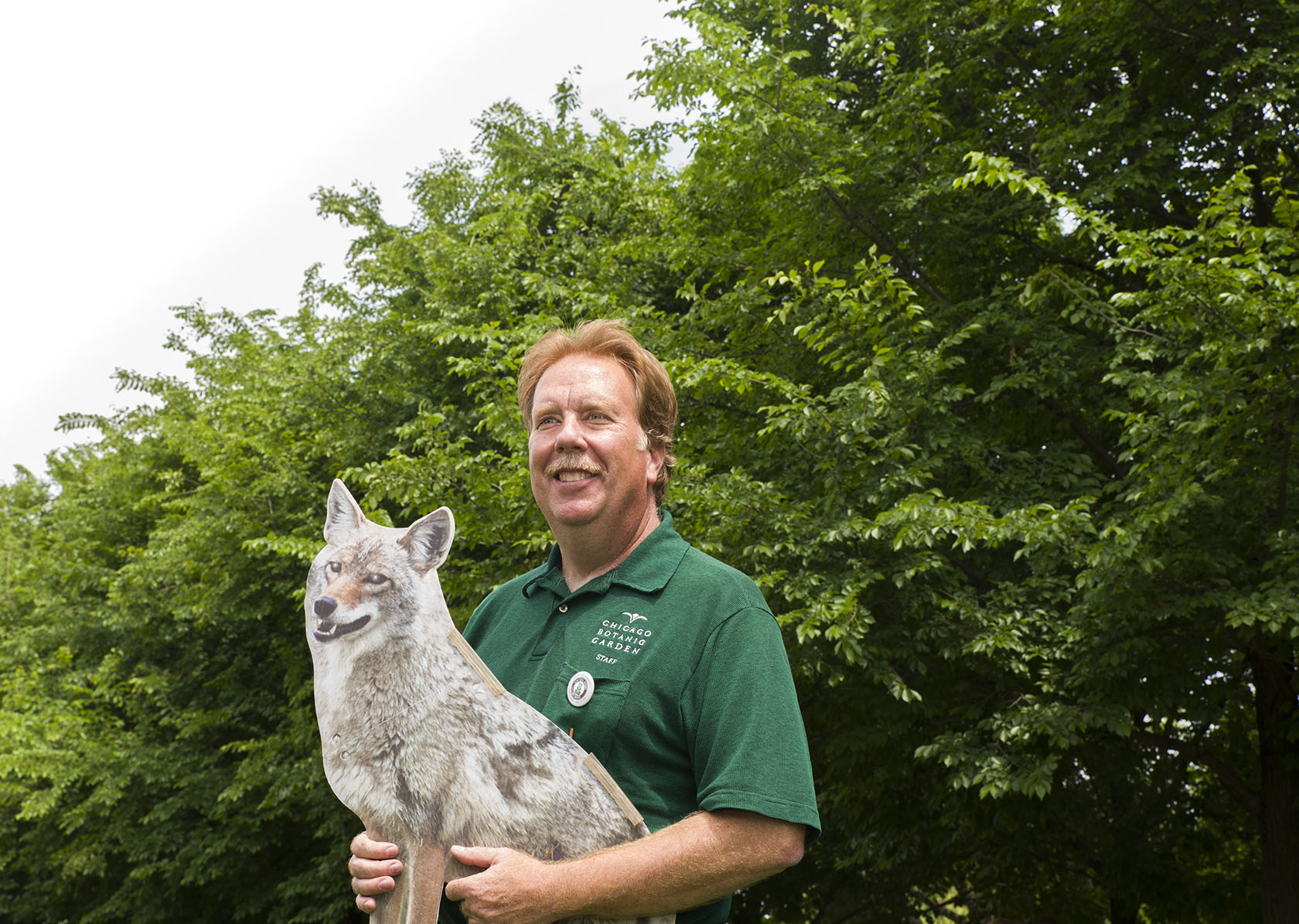 Tom Tiddens and a plant healthcare specialist's best friend head out to play fetch.
I also work with the horticulturists on preventive care, including watering, pruning, weeding, and fertilizing. When I see a problem in the early stages, I'm very patient and tolerant. I like to see if Mother Nature might take care of it—maybe a hard rain will wash away any aphids or the ladybugs will get rid of the pests, for instance.
People ask me how I track the health of more than 2.6 million plants here. I have two great plant healthcare specialists who work with me, and I really rely on the horticulturists—they're my eyes out in the field—and my volunteer team, which includes a lot of master gardeners. Every week, I give the volunteers a map and checklist marked with target plants and pests. So a typical volunteer assignment, for example, would be to check the spirea bushes in the Sensory Garden for aphids.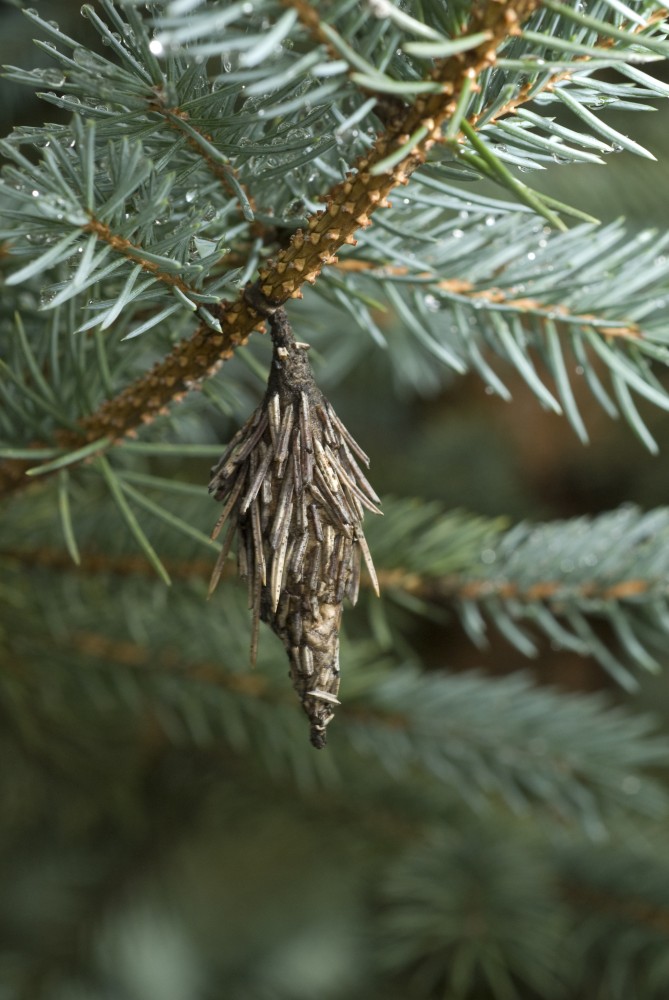 From bagworms…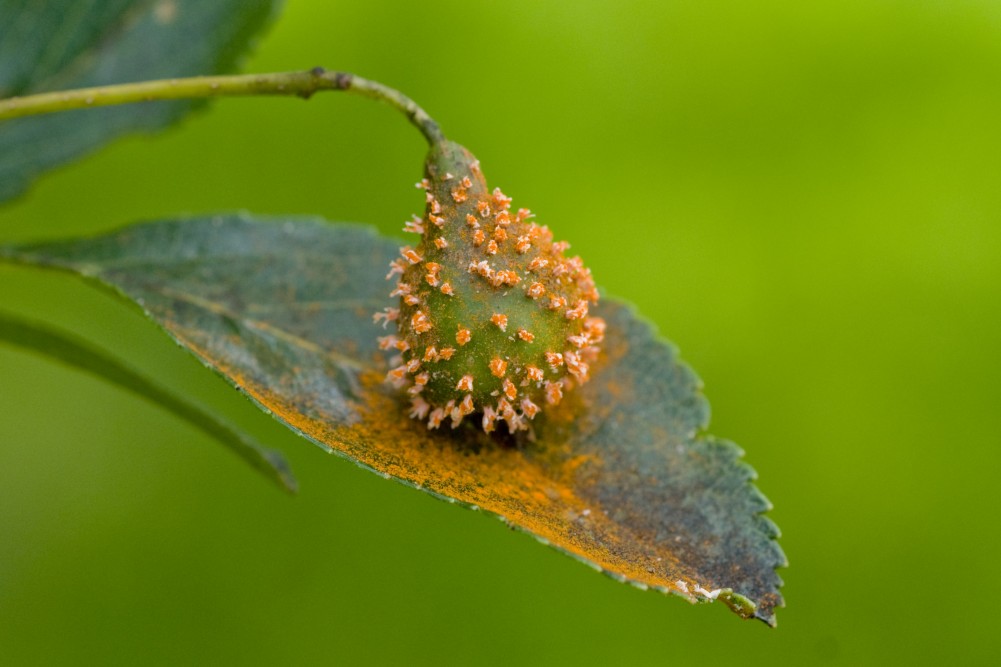 …to rust…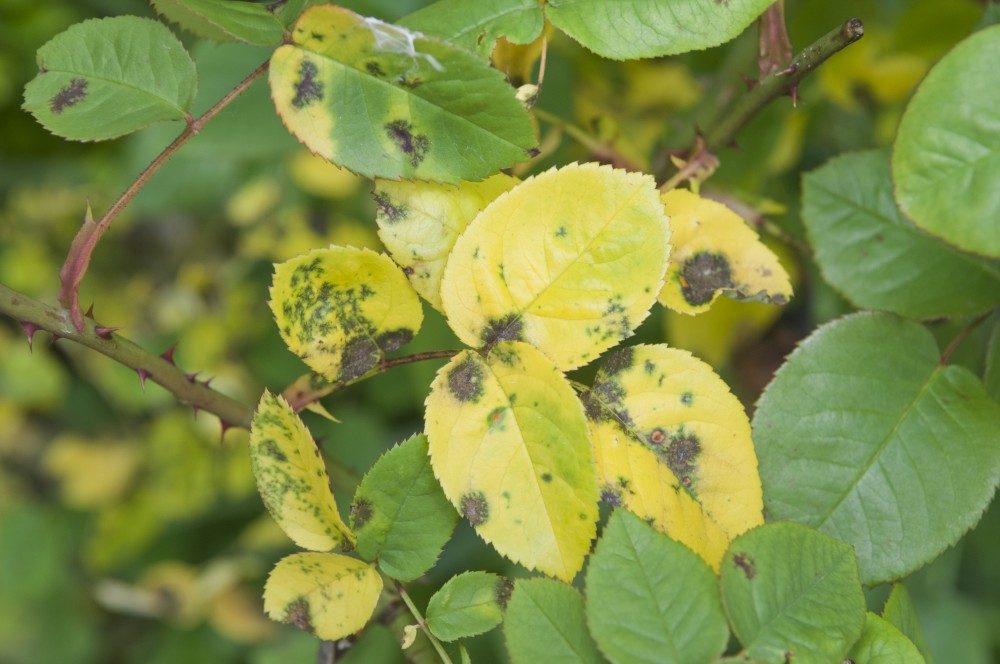 …to black spot on roses, Tom Tiddens treats them all.
The average home gardener doesn't have to be so methodical. Gardening shouldn't be a chore. I like to keep things simple at home. I don't like weeding, and I avoid using a lot of perennials or groundcovers. I like having a nice woodchip mulch bed and a mulching lawnmower. It's the same thing with fall leaves. Everyone bags up all the leaves. Nope. I raise my mulching lawnmower, and I just grind them into the lawn.