We gathered around a table at the Garden View Café the other day to taste something that only one of us had ever tasted before: powdered orchid roots.
A traditional winter drink in the cafés and restaurants of Turkey, salep is made from the tuberous roots of orchids—specifically, terrestrial orchids in the genus Orchis. Dried and powdered, the resulting flour is combined in a drink mix with other ingredients, much as hot chocolate or chai spices would be: sugar, cornstarch, powdered milk, cinnamon, and vanillin (the main flavor component in vanilla) are added.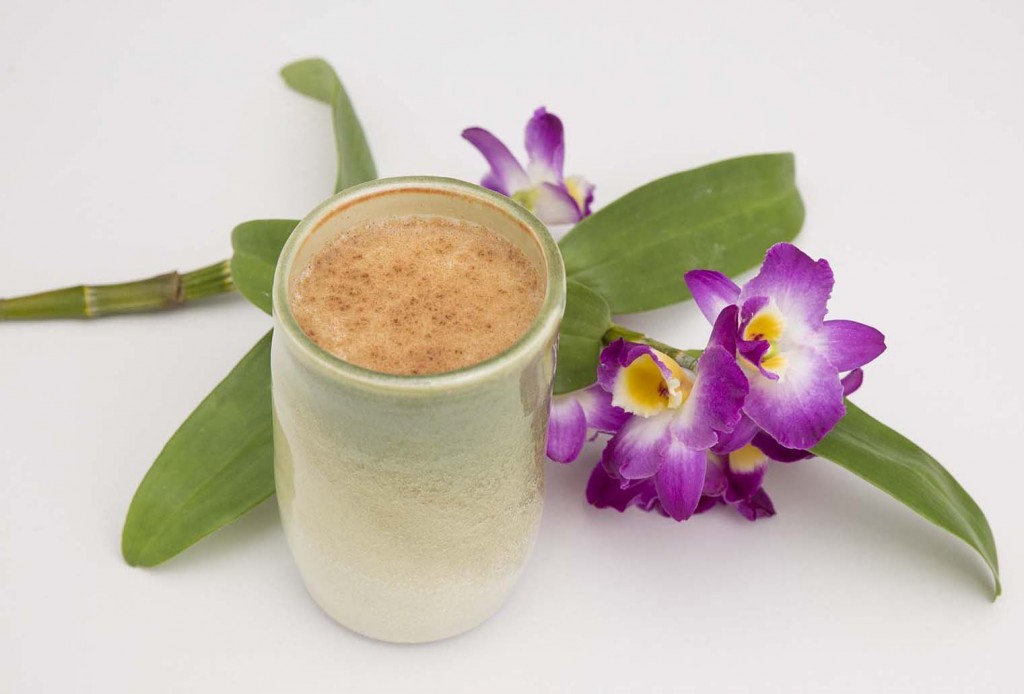 A warm cup of salep is perfect on a wintry day.
The instructions are hot-chocolate simple, too: mix 1½ tablespoons of powdered salep into 6 ounces of steamed or boiling milk. Sprinkle with cinnamon. Serve in small cups.
Our lesson in salep came from the one person who had not only tasted salep before but had grown up drinking it—horticulturist Ayse Pogue, who hails from Istanbul.
Salep is not readily available in America; it arrived here courtesy of Ayse's mother, Figen Ormancioglu, who kindly brought it with her on a recent visit. (The family surname translates as "son of the forester"—Ayse's love of botany is in her blood.)
What does salep taste like? "Chai," "junipers," and "I'll have another glass," were three answers; the flavor is hard for American taste buds to define. Sweet and savory and spicy all at once, there's a note of bark or tree in it—Ayse explains that gum arabic, made from the sap of the acacia tree, is also an ingredient, one more familiar to eastern palates than western.
And what is served with salep? "Good conversation," Ayse says, as is true of all café drink orders. Heading to Istanbul? You'll spend $4 to $5 on a cup of salep in a city café.