No Bake 'Gingerbread' Ornaments
The ever-creative Nancy Clifton is putting the finishing touches on her fun and fragrant project. She's making more than 400 wreath and garland decorations from a no-bake "faux dough" made of just two all-natural ingredients, cinnamon and applesauce. Nancy is a horticulture program specialist and popular Joseph Regenstein, Jr. School of the Chicago Botanic Garden teacher. This project is "baking" in name only, as the dough is simply mixed, rolled, and cookie-cut—the ornamental "cookies" then air dry on the counter for a couple of days, becoming surprisingly lightweight and a pretty, cinnamony color. The process is easy and kid-friendly, great to try at home for your seasonal decorations.
Nancy let us photograph her at work, while supplying some tips along the way.
THE BASIC RECIPE
1 pound (16 oz.) cinnamon
3 pounds (large 48 oz. jar) applesauce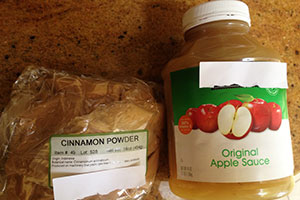 The first question: Where do you buy a whole pound of cinnamon? Nancy orders bulk cinnamon online from San Francisco Herb Company. Any house-brand, non-chunky applesauce can be used. Since these ornaments are decorative only, non-branded, inexpensive ingredients work just fine.
Are you thinking this might be edible anyway? Well, it's non-toxic, but no, don't eat this dough! "I tried it," Nancy says, "And it tastes terrible. It's for crafting only!"
MIXING AND ROLLING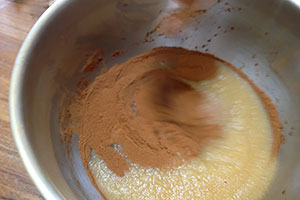 Slowly and carefully pour 1 pound of cinnamon into a large stainless steel, glass, or ceramic bowl. (Note: because cinnamon can create a fine dust cloud when poured, make sure that your work area is well ventilated and adult supervised.) Empty the contents of a 3-pound jar of applesauce onto the cinnamon and stir slowly.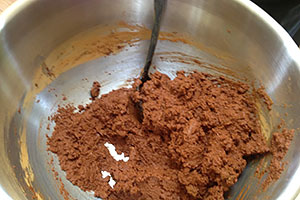 The ingredients will pull together into a shiny, moist-looking mix with few cracks. If the dough seems too wet to roll out, add more cinnamon. (Nancy suggests starting with a 1:3 ratio of cinnamon to sauce, then gradually working toward a 1:2 ratio, adding cinnamon until achieving the feel and sheen of pie dough). If too many hairline cracks form in dough, add a bit more applesauce and mix until glossy and smooth.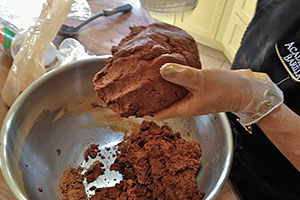 Prep your rolling surface (a granite countertop or marble dough board is handy for this) by spreading a thick layer of extra cinnamon all over it. Heavily dust your rolling pin with cinnamon as well. Remove the dough from the bowl, set it onto the surface and coat the top generously with cinnamon.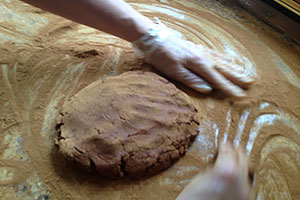 Roll dough to about ¼" thickness (thinner dough can result in brittle ornaments), constantly re-dusting surfaces so dough does not stick.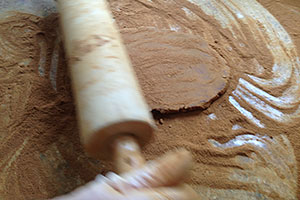 Now comes the fun part—dust cookie cutters with cinnamon and cut as many decorations as desired. Like pie dough, extra scraps can be scooped up, rolled into a ball, and re-flattened. A dusted spatula helps to move the cut-outs to a wax-paper-covered surface to dry.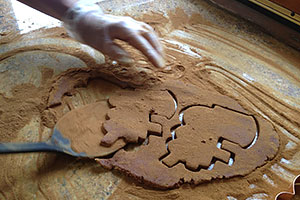 Dough can also be:
Pressed into candy/chocolate molds (dust heavily with cinnamon)
Pierced with a wire to string as a hanging ornament when dry
Rolled into 3-D shapes: deer, snowmen, branches
Rolled into small cinnamon-scented balls to add to potpourri
Fragranced with ground cloves or allspice in addition to cinnamon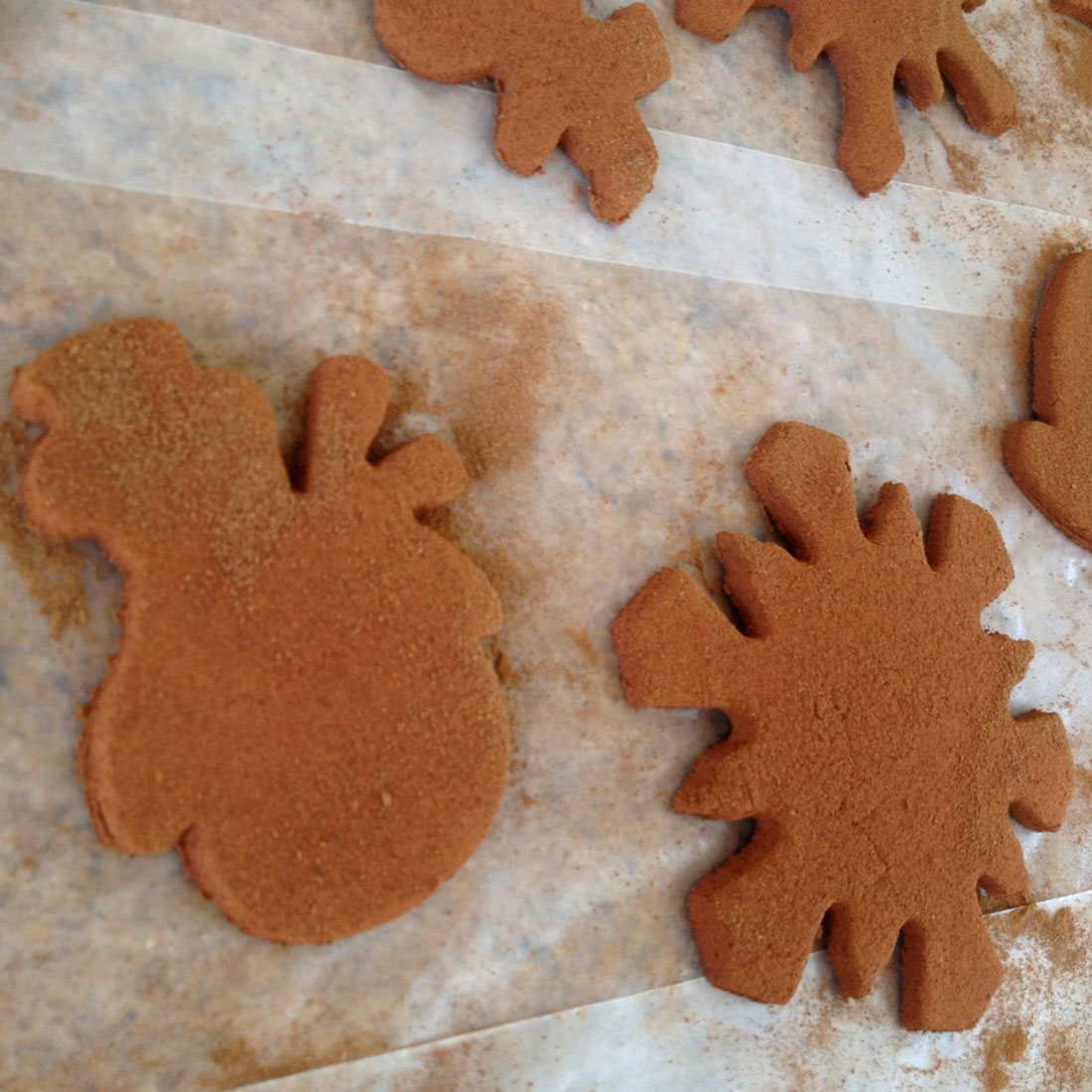 FAUX CINNAMON STICKS
They're fake, they're inexpensive, and they smell like the real thing! For cinnamon sticks, roll out dough as above, working it into an elliptical shape. Use a sharp knife to cut a straight edge across the short width, about 4" from a rough edge. Starting at the straight side, roll dough tightly into a cinnamon stick shape. Dust with cinnamon. Continue with remainder of dough.
DRYING AND DECORATING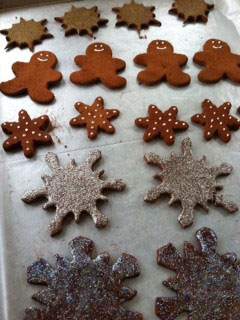 Let ornaments air dry for at least 48 hours (thicker dough will take longer to dry completely) before experimenting with paint, faux frosting, or glitter as decorations.