Break Camp
The Chicago Botanic Garden offers day camps for children during winter, spring, and summer school breaks. Our day camps are accredited by the American Camping Association. Your child can explore the Garden with nature and plant investigations, science and art activities, and outdoor discoveries all year long! Each camp is lead by highly qualified staff.
Become a Garden Plus member today and enjoy a special discount.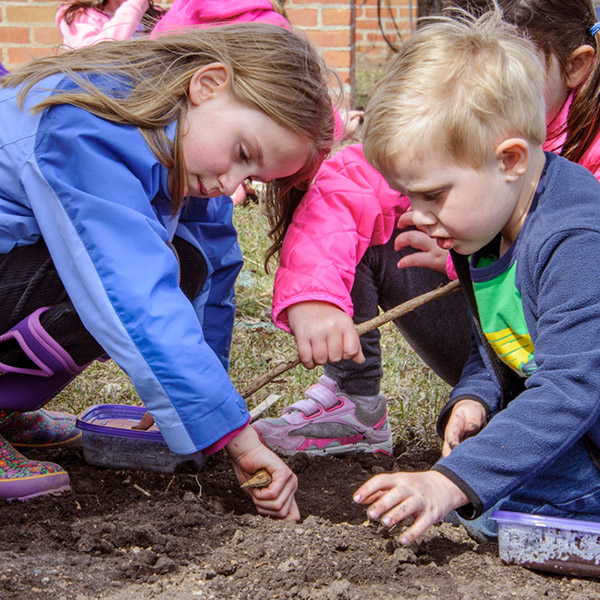 Spring Break Camp
Children in grades K – 4 will investigate science and nature in spring. They will dissect seeds, discover fragrant herbs, watch migrating birds, look for emergent plants on a nature hike, and perform some simple experiments.


March 29, 2021: Signs of Spring
March 30, 2021: A Visit to the Woods
March 31, 2021: Seed Investigations
April 1, 2021: Let's Go Camping
April 2, 2021: Garden Adventure
---