Windy City Harvest Funders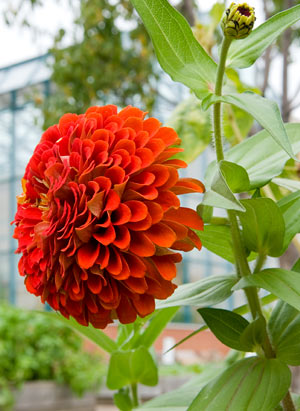 While earned revenues support some of the annual operating costs of the Chicago Botanic Garden's Windy City Harvest programs for youth and adults, government grants and the generosity of foundation, corporate and individual donors truly sustain this ongoing initiative. We thank all those who recognize the importance of this work to advance a more sustainable and healthy food system, to research and innovate new growing strategies, and to serve communities of need with education and green job opportunities.
The Chicago Botanic Garden thanks the following donors for their generous support of Windy City Harvest.
Major support for the Chicago Botanic Garden's Windy City Harvest programs is provided by anonymous donors, the National Institute of Food and Agriculture's Food Insecurity Nutrition Incentives program, Chicago Department of Family and Support Services, The Coleman Foundation, The Crown Family, Harold M. and Adeline S. Morrison Family Foundation, The Searle Funds at the Chicago Community Trust, Harrison I. and Lois M. Steans, and The Harry and Jeanette Weinberg Foundation.

Other major support is provided by anonymous donors, After School Matters, Albers/Kuhn Family Foundation, the J.R. Albert Foundation, Allstate Insurance Company, Alvin H. Baum Family Fund, Blue Cross and Blue Shield of Illinois, Brinshore Development, The Brinson Foundation, Compeer Financial, Conagra Brands Foundation, Forum Fund, Walter and Karla Goldschmidt Foundation, Hilton Chicago, HSBC, Walter S. Mander Foundation, The James and Madeleine McMullan Family Foundation, Midwest Foods, Leo & Peggy Pierce Family Foundation, Polk Bros. Foundation, Preservation Foundation of the Lake County Forest Preserves, Prince Charitable Trusts, SAVOR…Chicago at McCormick Place, The Siragusa Family Foundation, Brian B. and Kathleen Kelly Spear, State Farm, Steans Family Foundation, Subaru of America Foundation Inc., Target Corporation, and US Bank. Also contributing are an anonymous donor, the Laurance Armour Memorial Trust at the Chicago Community Trust, Bishop Family Foundation, Brown Family Fund at Schwab Charitable, Burling Bank, Eileen Fisher Inc., Sally Mead Hands Foundation, Beverly and Warren Hayford, Sharon Holihan, Kaplan Foundation Fund/Carol and Ed Kaplan, LoPrete Family Foundation, Madeleine P. Plonsker, Pritzker Traubert Foundation, Olivia Bea Ross Foundation, Lois Simon Charitable Foundation Ltd., Linda F. Tomchuck, Woods Fund of Chicago, and Karen J. Zera.