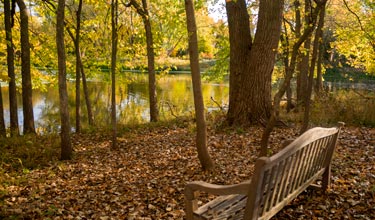 Barbara Brown spent many a spring and summer day with friends watching birds at the southeast pond just north of Dundee Road at the Chicago Botanic Garden. "Before the Garden opened, we called it the Dundee Road flats," she said. "The water was filled with shorebirds and rails including American bitterns and least bitterns," both of which are now on the Illinois threatened and endangered species list.
Over the years, nonnative buckthorn and garlic mustard plants encroached upon the land surrounding the pond until the area eventually became both inhospitable to wildlife and inaccessible to the Garden's visitors. Now, thanks to a generous birthday gift from her husband, Roger Brown, 12 acres of land and water were developed to create the Barbara Brown Nature Reserve.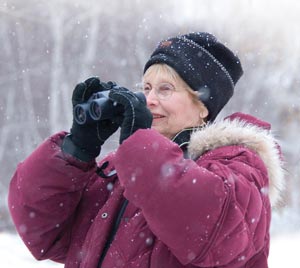 Barbara Brown, former president of the Evanston North Shore Bird Club and scientific associate in the mammal division at the Field Museum
"This is the type of gift that not only I, but also others, can use and enjoy," said Brown, former president of the Evanston North Shore Bird Club and scientific associate in the mammal division at the Field Museum. "I'm particularly looking forward to the planned trails and observation deck, as well as the possibility of creating shorebird habitat," she said. Shorebird populations are declining dramatically worldwide.
Brown said the reserve is near the Skokie Lagoons and the Garden's Dixon Prairie, and will create a larger contiguous space for wildlife, not only for birds but also for dragonflies, butterflies, frogs, and insects—all of which she enjoys observing.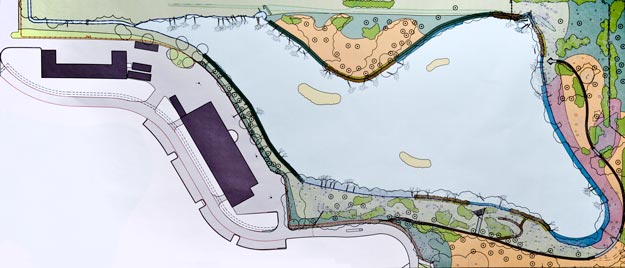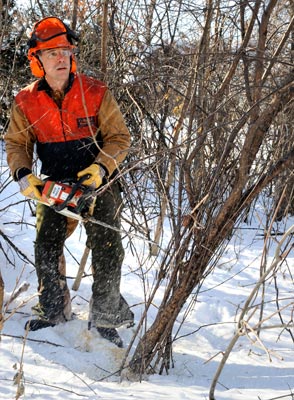 The Garden engaged the services of Darrel G. Morrison, ecologist, landscape designer, and author, to create the restoration scheme for this unique space. Garden staff led by ecologist Jim Steffen removed the dense infestation of buckthorn and other nonnative flora. Between 2009 and 2015, native ground cover, shrubs, and tree species were added, with an emphasis on those plants especially attractive to birds. The reserve has been a destination for the public since the completion of the main restoration work.
"Ecological restoration projects like this one often require a bit of time and patience," said Bob Kirschner, the Garden's director of restoration ecology. Brown, with many years experience as a naturalist, agrees. She knows it will take time for the reserve's ecological enhancements to flourish and provide better habitat for rare birds such as the black-crowned night-heron, seen at the pond in recent years.
"The Garden is wonderful for birding because it's so accessible and user friendly all year long," said Brown. The new reserve has become another accessible spot at the Garden for nature lovers.