Friday, April 30, 2021, 10 a.m. – 2 p.m.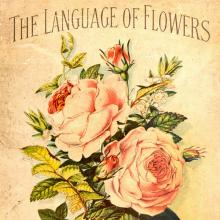 The Language of Flowers genre is at the intersection of botany, horticulture, natural history, art, poetry, and women's studies. This 19th century popular literary trend, presented the world of botany through dictionaries of flowers and associated meanings, and floral poetry and prose, offering a sentimental view of natural history. A properly arranged bouquet was said to convey a "secret message" for the recipient. The "social media" of its day, this Victorian fad, led to many editions of works published, with multiple titles by successful authors.
Free virtual program; preregistration required
Confirmed registrants will be sent a Zoom link before the program.
---
About:
The Chicago Botanic Garden's Lenhardt Library presents this symposium as the capstone event for a grant awarded by the National Endowment for the Humanities to conserve and digitize language of flower genre editions.


Collaboration:
The symposium is presented in collaboration with the Caxton Club, an organization bringing together a diversified group of authors, binders, collectors, conservators, dealers, designers, editors, librarians, publishers, scholars, and other interested individuals; into a community who share a love of books and provides them a forum to learn about their history, production, and preservation; to heighten their appreciation of outstanding content, design and production; and to share in the joys of fine books.

Partner:
The Lenhardt Library is a partner in the Biodiversity Heritage Library, the world's largest open access digital library for biodiversity literature and archives. BHL is revolutionizing global research by providing free, worldwide access to knowledge about life on Earth.