Vice President, Human Resources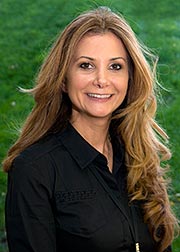 Aida Z. Giglio serves as vice president of human resources at the Chicago Botanic Garden. Giglio joined the Chicago Botanic Garden in June 2011 as director of human resources.
Giglio has more than 22 years of experience in human resources management, including 12 years with NorthShore University HealthSystem, where she directed the human resources program for more than 1,750 employees in more than 75 offices throughout Illinois. She is also fluent in Spanish, which has been invaluable in her communication with the Garden's Spanish-speaking population.
Giglio holds a B.B.A. from Loyola University, Chicago. She is married to Michael James Giglio, co-owner of Kay's Candies in Rosemont, a family-owned business since 1950. They have one daughter and reside in the northern suburbs.