If you are a board member, click here. Please contact (847) 835-6833 for more information.
Officers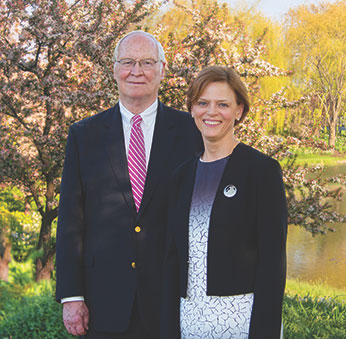 Robert F. Finke, Chair
Jean M. Franczyk, President and Chief Executive Officer
Fred Spicer, Executive Vice President and Director
Paul Rafac, Executive Vice President and Chief Financial Officer
James F. Boudreau, Executive Vice President, External Affairs
Jennifer Schwarz Ballard, Ph.D., Vice President, Education and Community Programs
Aida Z. Giglio, Vice President, Human Resources
Gregory M. Mueller Ph.D., Chief Scientist and Negaunee Foundation Vice President of Science
Harriet Resnick, Vice President, Visitor Experience and Business Development
Life Directors
Neville F. Bryan
J. Melfort Campbell
Barbara Whitney Carr
David R. Casper
Gary P. Coughlan
Peter R. Crane
Suzanne S. Dixon
Thomas A. Donahoe
Peter B. Foreman
Ralph F. Fujimoto
James J. Glasser
Caryn L. Harris
John L. Howard
Pamela K. Hull
Thomas B. Hunter III
Posy L. Krehbiel
William H. Kurtis
Donna La Pietra
Daniel I. H. Linzer
Josephine P. Louis
Mary L. McCormack
Jeanine McNally
William E. Moeller
William A. Osborn
Homi B. Patel
Susan L. Regenstein
Anne O. Scott
David Byron Smith
Susan K. Stone
Richard L. Thomas Howard J. Trienens
Ernest P. Waud III
Arthur M. Wood, Jr.
Ex-Officio
Amy DeVore
Jean M. Franczyk
Judith H. Konen
Jennifer J. Neighbours
Toni Preckwinkle
Arnold Randall
Sharvani Srivastava
Members
Dana Anderson
Matt Banholzer
Russell F. Bartmes
Carol A. Barnett
Allegra E. Biery
Martha D. Boudos
Terrence R. Brady
Jennifer K. Brown
John H. Buehler
Suzanne M. Burns
Robin Colburn
Jill M. Delaney
James W. DeYoung
Timothy A. Dugan
Steven J. Gavin
Nancy Gidwitz
Christopher E. Girgenti
Ellis M. Goodman
Charles V. Greener
Joseph P. Gromacki
William J. Hagenah
Kathleen Hagerty
Jane Irwin
Gregory K. Jones
Peter Keehn
R. Henry Kleeman
Judith H. Konen, ex officio
Thomas E. Lanctot
Benjamin F. Lenhardt, Jr.
Anne Leventry
Diane vS. Levy
Laura M. Linger
Anne S. Loucks
Michael J. McMurray
Christopher Merrill
Gregory A. Moerschel
Lois L. Morrison
Henry Munez
Craig Niemann
Jane S. Park
George A. Peinado
Bob Probst
Mary B. Richardson-Lowry
John C. Robak
James Robinson
Ryan S. Ruskin
Richard Sciortino
Robert E. Shaw
Andrew Sinclair
Maria Smithburg
Pam F. Szokol
Catherine M. Waddell
Susan A. Willetts
Melvin F. Williams, Jr.
Nicole S. Williams
Ernest C. Wong
Michael R. Zimmerman