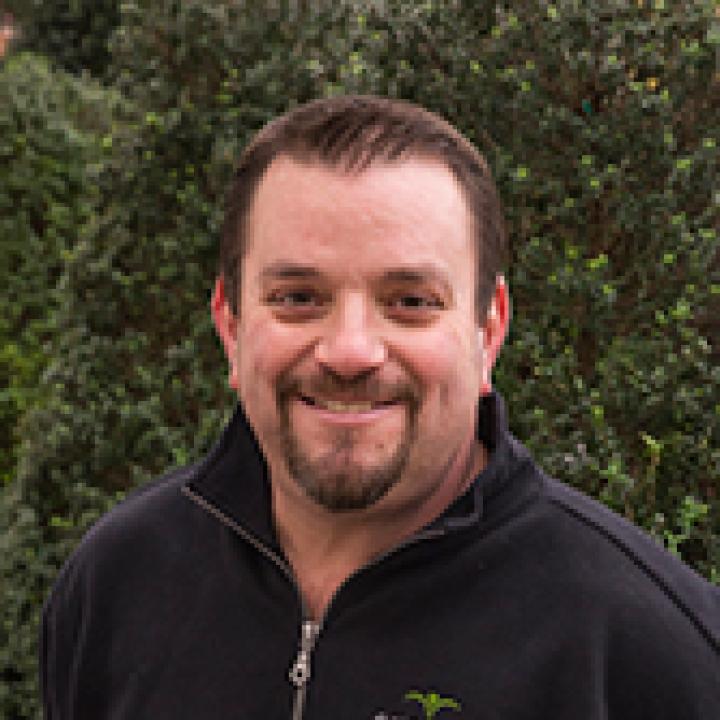 Assistant Manager, Plant Production
Statement:
Tim Pollak is the Assistant Manager, Plant Production at the Garden, where he has worked since 2001. As part of his job, he is the grower and buyer of all the plants for the seasonal annual displays, containers, hanging baskets, and specialty plant displays. He also assists with the seasonal (spring, summer, and fall) annual design and the plant selection process; he helps develop and plan the high-impact horticulture displays and unusual plants and flowers that the Garden displays to create excitement for plants.
He has a bachelor of science degree in landscape horticulture, with a concentration in nursery and greenhouse management, from Colorado State University. Pollak writes for newspapers and other media and appears regularly on local TV news segments to discuss gardening topics. He is also a regular instructor for the Joseph Regenstein Jr. School of the Chicago Botanic Garden. Pollak loves everything about gardening and the outdoors, and enjoys camping and hiking with his family, attending his son's soccer games, and relaxing with Nike, his yellow lab.