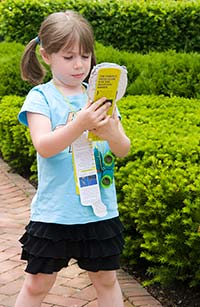 Fun things to do when you visit:
Discovery Backpacks
Enliven your family's Garden visit using tools to indentify and observe plants and animals. Check out one of our free Backpacks, available on a first-come, first-served basis at the Information Desk in the Visitor Center.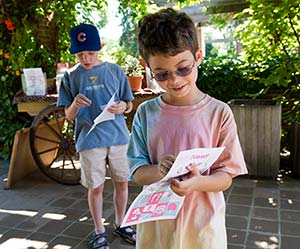 Seasonal Bingo
Pick up a free seasonal Bingo Activity Card at the Information Desk in the Visitor Center. As you walk through the Garden, see how many of the objects listed your family can find. New Bingos are available each Spring, Summer, Autumn and Winter. Download a bingo activity card now.
Download the smartphone app
The smartphone app features an interactive map, tour guide, walking tours for kids, What's in Bloom, Garden plant finder, and general plant guide, among other fun and useful things.
Check the Garden's calendar. There are events geared to children of all ages. Some events, such as flower shows or evening musical performances, appeal to visitors young and old.