Tram Tours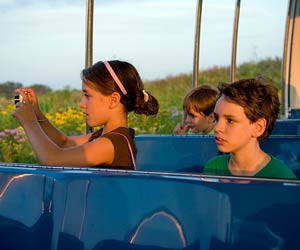 Late April – October
Fee: $4 per person
To purchase tickets in advance call (847) 835-6801.
SCHOOL TRAMS
Grades: PreK, K – 2, or 3 – 6
Embark on a delightful journey through the Garden's 385 acres on our 30-minute interactive tram tour. Foster your students' appreciation and knowledge of the natural world by searching for clues to nature's secrets with our tram tour guide.
Grades: 7 – 12
Climb aboard for our 35-minute narrated tram tour, winding its way around the 2.6-mile perimeter of the Garden. Along the way, our tram tour guide shares highlights and history of this living museum and offers insight into our latest research projects and conservation efforts.
Exhibitions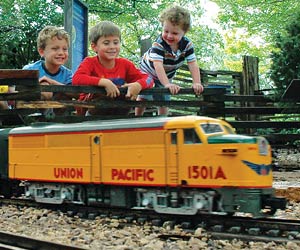 MODEL RAILROAD GARDEN
Exhibition is open early May – October
Fee: $4 per person, pay on-site
Our popular summer exhibition is a favorite for all ages. Guide your students on an observational journey through our delightful 7,500-square-foot model train garden. Registration for this exhibition includes timed entry for your group.
BUTTERFLIES & BLOOMS
Exhibition is open Memorial Day through Labor Day
Fee: $4 per person, pay on-site
Visit our outdoor butterfly garden, where students can immerse themselves in a habitat filled with hundreds of live tropical butterflies from around the world. Butterflies native to South America, Asia, North America, and Africa—as well as native species from Illinois—are featured in the 3,000-square-foot white mesh enclosure on the lawn of the Learning Campus.