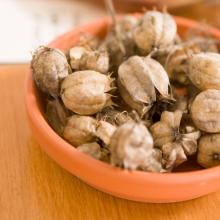 Saturday: learn & tour
Sunday: listen & swap
Seed Starting Saturday
Saturday's focus will be on classes and workshops offered by the Garden's Joseph Regenstein, Jr. School. Plus, don't miss a behind-the-scenes tour of the Dixon National Tallgrass Prairie Seed Bank.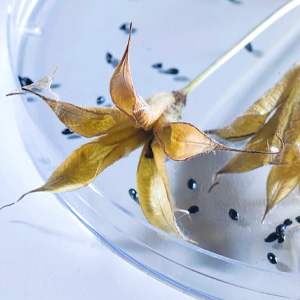 10 and 11 a.m.
Did you know that the Chicago Botanic Garden has a seed bank? Take a rare, behind-the-scenes tour of the Dixon National Tallgrass Prairie Seed Bank in the Daniel F. and Ada L. Rice Plant Conservation Science Center with Dave Sollenberger, Seed Bank manager, and learn more about this crucial work. See the state-of-the-art lab—including all the unique seed prep equipment—and learn the multiple steps to seed banking from seed arrival to long-term storage. Space is limited. Tour is free; regular parking fees apply; preregistration is required.
 

Seed Swap Sunday
Attend the lecture and stay to share and swap seeds with other gardeners.
1:30 p.m. in the Alsdorf Auditorium
Blackberry Farm master gardener John Coykendall, also a master storyteller, speaks about the importance of saving seeds. Learn how to save seeds and document their stories as a way of passing down family and farming heritage. Coykendall will share some of his sketchbooks and journals that tell of the joys and struggles of tending the garden and enjoying the flourishing crops. Coykendall uses stories, art, and gardening to appreciate the way seeds embody the histories of the people who tended to them. Copies of his new book, Preserving our Roots: My Journey to Save Seeds and Stories, will be available for purchase and signing. Lecture is free; regular parking fees apply; preregistration required.
Seed Swap
3 to 5 p.m. in Burnstein Hall and Krehbiel Gallery
Gardeners are invited to bring saved or leftover vegetable, flower, and herb seed packets to share and swap with other gardeners. Beginners are welcome to participate, even without seeds. Experienced seed savers will enjoy swapping with others at the Connoisseur's Corner. Talk to experts all about tomatoes, starting seeds indoors, winter seed sowing, seed saving, and more. Find out about All-America Selections varieties for your garden and get a pack of All-America Selections winner seeds. Learn more about what you can do at home, work, or school to provide wildlife and native plant habitat with representatives from Conservation@Home. Meet a representative from Pollinator Partnership and get involved saving seeds through their Project Wingspan program. Seed Swap is free; regular parking fees apply.
Garden members receive a special 15 percent off savings on purchases at the Garden Shop during Super Seed Weekend (15 percent off does not apply to sale merchandise).