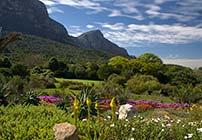 Monday, February 10
2 – 4 p.m.
Linnaeus Room
Brian J. Huntley, emeritus professor and conservation scientist
$35 nonmember; Garden and Garden Conservancy members receive a 20 percent discount
Garden Conservancy members, call (847) 835-8261 to receive the registration discount
This event is co-sponsored by the Garden Conservancy.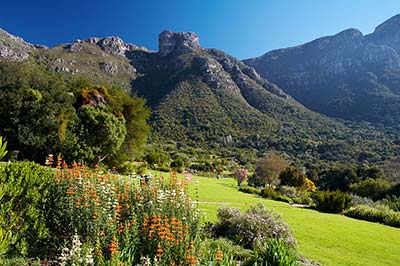 Kirstenbosch is a name that resonates across the horticultural and gardening world as the home of uniquely beautiful flora in a setting of unsurpassed beauty. Situated at the southern tip of Africa, in the epicenter of the famously rich Cape Floral Kingdom, Kirstenbosch has been admired by visitors to the Cape for more than 200 years. Since it was established in 1913, it has been the flagship of South Africa's network of nine national botanical gardens. This richly illustrated lecture will describe the long history of botanical exploration of southern Africa, the trials and triumphs of discovery, and the remarkable personalities and plants that contributed to one of the 'magnificent seven' botanical gardens of the world. As a base for research, environmental education, and outreach, Kirstenbosch has had a major influence on the development of biodiversity science and conservation across Africa.

Emeritus Professor Brian J. Huntley is a conservation scientist with more than 45 years of field research and management experience in many African countries. He is one of the key leaders of the post-Apartheid transformation of plant conservation in the region, and has initiated several major interdisciplinary cooperative research and institutional development projects. Huntley has visited more than 50 countries as an invited speaker and reviewer of  conservation activities. Huntley retired as CEO of the South African National Biodiversity Institute, and is currently engaged as an independent consultant on conservation projects in several African countries, and in reviews of conservation projects around the world. He is a vice president of the Royal Horticultural Society, UK; a corresponding member of the Botanical Society of America; recipient of the Pritzlaf Medal from the Santa Barbara Botanic Garden, the Kew International Medal, the Le Roe Award of the Society for Conservation Biology, and many awards in his home country, South Africa, including the Kirstenbosch Centenary Gold Medal for his contribution to botanical gardens in Africa. He wrote Kirstenbosch: The Most Beautiful Garden in Africa, a centenary celebration of the landmark garden.